Join us Sunday, October 4th at 7am for our Soggy Bottom Training Kick-Off Run! This is a free event with a pancake breakfast at the finish! We'll have two courses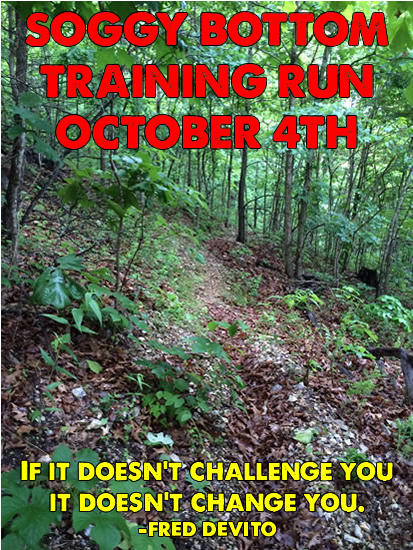 marked, the 4 Miler & 10 Miler. Stick around after the run to enjoy all you can eat pancakes and a discussion of future training runs!
Everyone is welcome! Please register if you plan on attending so we know how many to expect.
There will NOT be aid stations set up along the courses. Please bring a water bottle or camel packs for hydration. There are water facets along the course so you'll be able to refill you bottles if needed.
For more information about the Soggy Bottom Running Weekend go to SOGGYBOTTOMRUNNING.COM
Event Organizer(s):

(Event 166,111)