The Summit Preparatory School will be hosting our 10th annual Run for The Summit on Saturday December 3, 2016. This year we are hosting an Ugly Sweater 5K and 1 Mile Fun Run. Participants will run a flat and fast course through the heart of beautiful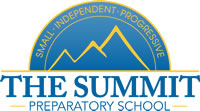 Chesterfield Village (in ugly sweaters, of course), starting and ending at The Summit. All proceeds from the event will directly benefit our school and its mission.
The Summit:
The Summit is a small, progressive, independent school that cares beyond the completion of required courses to the development and future of the whole child, teaching not only the skills for academic success, but more importantly how to overcome challenges, solve problems, and pursue lifelong achievement.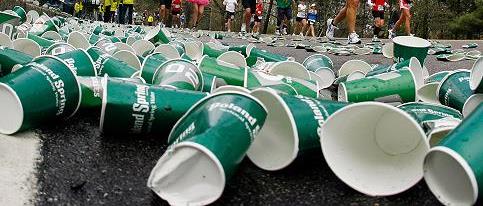 Cup-Free Race:
That's right...we are not providing cups at water stations! The Summit will be hosting a Cup-Free Race! The first 250 registrants will receive a Hydra Pouch personal hydration device. It's lightweight and easy to carry while running, and is easy to fill at the Ultra Spout filling stations along the course. Cup-Free Racing means: safer aid stations with fewer cups to slip on; faster, more efficient, and less crowded aid stations; less litter, trash, and waste.
Check out the searchable race results in the Results tab below. Watch the beginning of the race in 360!
Event Organizer(s):

Results
debug: CSV
| | | | | | | | | | |
| --- | --- | --- | --- | --- | --- | --- | --- | --- | --- |
| Position | Bib # | Last Name | First Name | Finish Time | Pace | Age | Gender | City | Division |
| | | | | | | | | | |
| 1 | 481 | HARRISON | MATT | 20:02.15 | 6:28 | 38 | M | | 5K |
| 2 | 491 | SLIGHT | RYAN | 20:19.12 | 6:33 | 41 | M | SPRINGFIELD | 5K |
| 3 | 490 | SHAEFFER | LES | 20:28.29 | 6:36 | 38 | M | SPRINGFIELD | 5K |
| 4 | 488 | SHAEFFER | MARCUS | 21:54.58 | 7:04 | 13 | M | SPRINGFIELD | 5K |
| 5 | 487 | SHAEFFER | NICK | 21:54.77 | 7:04 | 10 | M | SPRINGFIELD | 5K |
| 6 | 495 | WILCOX | TRINA | 22:06.10 | 7:08 | 40 | F | | 5K |
| 7 | 500 | CALLAWAY | SUZIE | 22:58.10 | 7:25 | 35 | F | | 5K |
| 8 | 808 | AKIN | TERRY | 24:02.65 | 7:45 | 40 | M | | 5K |
| 9 | 485 | RAFFERTY | RONALD | 24:49.00 | 8:00 | 55 | M | | 5K |
| 10 | 800 | DAVENPORT | STEPHANIE | 24:52.89 | 8:01 | 34 | F | | 5K |
| 11 | 809 | STANSBERRY | BRUCE | 25:04.17 | 8:05 | 64 | M | | 5K |
| 12 | 480 | HARRISON | CARI | 25:22.88 | 8:11 | 35 | F | | 5K |
| 13 | 484 | RADOR | MICHELLE | 26:08.11 | 8:26 | 32 | F | | 5K |
| 14 | 804 | WISEMAN | MICHAEL | 27:21.51 | 8:49 | 33 | M | | 5K |
| 15 | 811 | WOLF | JAMES | 27:34.94 | 8:54 | 55 | M | | 5K |
| 16 | 810 | TUCKER | ANNE | 27:35.81 | 8:54 | 55 | F | | 5K |
| 17 | 482 | KHOSHYOMN | CASPIAN | 28:31.12 | 9:12 | 14 | M | SPRINGFIELD | 5K |
| 18 | 478 | GAUNT | ABBY | 28:50.72 | 9:18 | 15 | F | OZARK | 5K |
| 19 | 474 | FREEMAN | EMILY | 29:55.99 | 9:39 | 14 | F | OZARK | 5K |
| 20 | 494 | TAYLOR | GLEN | 30:14.98 | 9:45 | 33 | M | | 5K |
| 21 | 815 | FORIR | MATT | 33:13.77 | 10:43 | 42 | M | | 5K |
| 22 | 489 | SHAEFFER | AMY | 33:37.10 | 10:51 | 35 | F | SPRINGFIELD | 5K |
| 23 | 486 | SHAEFFER | GREYSON | 33:37.30 | 10:51 | 7 | M | SPRINGFIELD | 5K |
| 24 | 493 | SMITH | EMMALEA | 35:04.72 | 11:19 | 26 | F | | 5K |
| 25 | 812 | GATES | MARGARET | 35:22.27 | 11:25 | 72 | F | | 5K |
| 26 | 814 | CLARK | MIKE | 37:18.91 | 12:02 | 73 | M | | 5K |
| 27 | 479 | GONZALES | DIANA | 40:12.28 | 12:58 | 67 | F | SPRINGFIELD | 5K |
| 28 | 496 | WILLIAMS | MARIA | 43:48.27 | 14:08 | 26 | F | SPRINGFIELD | 5K |
| 29 | 483 | MANNING | ROBERT | 43:53.96 | 14:09 | 52 | M | MARSHFIELD | 5K |
| 30 | 402 | ANDERSON | JESSICA | 48:24.78 | 15:37 | 27 | F | FAIR GROVE | 5K |
| 31 | 433 | BUCKNER | TOM | 48:25.16 | 15:37 | 55 | M | FAIR GROVE | 5K |
| 1 | 170 | WISTROM | CHARLIE | 10:04.01 | 10:04 | 9 | F | | 1M |
| 2 | 168 | WISTROM | GRANT | 11:16.81 | 11:16 | 40 | M | | 1M |
| 3 | 169 | WISTROM | WYATT | 11:19.74 | 11:19 | 11 | M | | 1M |
| 4 | 153 | VALLEJO | COLBY | 12:41.21 | 12:41 | 33 | M | | 1M |
| 5 | 105 | BROWN | MADILYN | 12:41.43 | 12:41 | 7 | F | | 1M |
| 6 | 172 | LANDORF | JAZMINE | 13:08.90 | 13:08 | 8 | F | | 1M |
| 7 | 171 | JONES | CARISSA | 13:14.68 | 13:14 | 41 | F | | 1M |
| 8 | 149 | STENGER | CHLOE | 13:56.21 | 13:56 | 11 | F | | 1M |
| 9 | 152 | TRUE | BLAKELY | 13:56.52 | 13:56 | 10 | F | SPRINGFIELD | 1M |
| 10 | 135 | GELNER | WHIT | 13:57.36 | 13:57 | 6 | M | | 1M |
| 11 | 133 | GELNER | CADENCE | 13:57.91 | 13:57 | 8 | F | | 1M |
| 12 | 140 | NIEMAN | ISABEL | 15:09.58 | 15:09 | 9 | F | SPRINGFIELD | 1M |
| 13 | 160 | WHITNEY | SHAWN | 15:20.82 | 15:20 | 41 | M | SPRINGFIELD | 1M |
| 14 | 158 | WHITNEY | ISABEL | 15:24.40 | 15:24 | 9 | F | SPRINGFIELD | 1M |
| 15 | 161 | WHITNEY | TRISH | 15:29.20 | 15:29 | 42 | F | SPRINGFIELD | 1M |
| 16 | 122 | DURR | SUSAN | 15:32.40 | 15:32 | 35 | F | SPRINGFIELD | 1M |
| 17 | 134 | GELNER | MISSY | 15:43.90 | 15:43 | 41 | F | | 1M |
| 18 | 137 | KHOSHYOMN | DORIAN | 15:57.26 | 15:57 | 12 | M | SPRINGFIELD | 1M |
| 19 | 121 | DURR | JAMEY | 16:35.08 | 16:35 | 36 | M | SPRINGFIELD | 1M |
| 20 | 125 | DURR | HARLEY | 16:35.27 | 16:35 | 9 | F | SPRINGFIELD | 1M |
| 21 | 142 | SCHIPPERT | DAVID | 16:45.35 | 16:45 | 39 | M | SPRINGFIELD | 1M |
| 22 | 143 | SCHIPPERT | ELLA | 16:45.74 | 16:45 | 9 | F | SPRINGFIELD | 1M |
| 23 | 126 | EBBRECHT | GRETA | 16:50.99 | 16:50 | 8 | F | | 1M |
| 24 | 130 | EBBRECHT | TERRY | 16:57.61 | 16:57 | 43 | M | | 1M |
| 25 | 138 | KHOSHYOMN | TRISTAN | 17:48.12 | 17:48 | 8 | M | SPRINGFIELD | 1M |
| 26 | 131 | FREEMAN | LEVI | 17:48.54 | 17:48 | 9 | M | OZARK | 1M |
| 27 | 157 | WALKER | SYDNEY | 18:08.48 | 18:08 | 9 | F | | 1M |
| 28 | 114 | CHINDLUND | EMILY | 18:08.55 | 18:08 | 8 | F | | 1M |
| 29 | 136 | GERHOLD | VERITY | 20:02.37 | 20:02 | 13 | F | | 1M |
| 30 | 163 | YARNELL | GRACE | 20:02.60 | 20:02 | 11 | F | | 1M |
| 31 | 159 | WHITNEY | EMMA | 20:03.07 | 20:03 | 13 | F | SPRINGFIELD | 1M |
| 32 | 151 | TRUE | CYBIL | 20:48.93 | 20:48 | 43 | F | SPRINGFIELD | 1M |
| 33 | 148 | SKILES | REAGAN | 21:02.73 | 21:02 | 10 | F | | 1M |
| 34 | 150 | STENGER | GRAYSON | 21:37.61 | 21:37 | 8 | M | | 1M |
| 35 | 147 | SKILES | MASON | 23:59.39 | 23:59 | 5 | M | | 1M |
| 36 | 173 | HOVER | ALEXANDER | 24:02.19 | 24:02 | 66 | M | | 1M |
| 37 | 112 | CHINDLUND | ELLEN | 26:46.71 | 26:46 | 47 | F | | 1M |
| 38 | 18 | BECRAFT | RENEE | 26:46.91 | 26:46 | 52 | F | | 1M |
| 39 | 141 | RICHARDSON | BISHOP | 32:25.87 | 32:25 | 4 | M | | 1M |
| 40 | 167 | MASNER | FELICITY | 32:43.05 | 32:43 | 2 | F | | 1M |
| 41 | 166 | MASNER | NANCY | 33:01.23 | 33:01 | 60 | F | | 1M |
(Event 241,186)