This run is now a virtual event and run supports one of the biggest needs at FosterAdopt Connect's Sammy's Window clothing closet: new socks and underwear for kids in foster care. Be an everyday superhero by participating in this event, raising money for the kids, and showing your support online through your participation in your event day social media campaign!
WHY RUN?
3,200 SWMO kids are in foster care. The average foster kid is only 8 years old and has already experienced significant abuse and neglect.
On average, foster children move to a new home every 90 days.
43% of foster children will be homeless in their lifetime.
DON'T WANT TO RUN?
You can still be an everyday superhero by helping us meet our fundraising goal! Click the link below and create your own fundraising page, then invite your friends and family to make a donation and share your page of social media! Help us make a difference in the lives of foster and adopted kids across southwest Missouri!
http://weblink.donorperfect.com/FosterAdoptConnect/SockandUndieRundie
Event Organizer(s):

Event Details
Your race day sweat and sock/undie donation serves deserving children who've experienced abuse and neglect.
Entry Fee: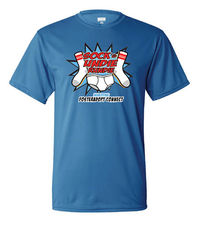 10K & 5K $30 + $5 to purchase new socks & underwear
1 Mile: $25 + $5 to purchase new socks & underwear
All races include a t-shirt! Finisher medals for 5K and 10K races. Please pre-register by 3/15/20 to be guaranteed a t-shirt in your size. Socks and Bandannas are available for purchase $5.
Packet Pickup: all of your racing swag and your finisher medal will be mailed to the address you provide at registration.
Award Ceremony and After Party! (Day & Time TBD)
Join us to celebrate all of our amazing runners once social distancing is over! Scotch & Soda will be opening up for us with a special cocktail menu and a portion of the proceeds will benefit FosterAdopt Connect. There will be food available plus some great raffle prizes. We will email all our participates and post on our Facebook page once we have this event scheduled.
**Post a picture of your watch showing distance and time on your Facebook page and tag our page or event and use the hashtag #UndieRundie2020 . We also have a Strava event page if you want to use that app to submit your race time to us. We will still be awarding the top male and female finishers of the 5K and 10K, we will also be giving out some prizes for the best sock & underwear themed (family-friendly) or superhero themed customs that are posted on Facebook with our page or event tagged that include the hashtag. Reminder to make the post public or we won't be able to see it!
For more information on FosterAdopt Connect go to www.fosteradopt.org
Strava Event Feed: https://www.strava.com/clubs/594885/group_events/677094
FosterAdopt Connect Facebook Page: https://www.facebook.com/facswmo/
Sock & Undie Rundie Facebook Event: https://www.facebook.com/events/2458946371024364/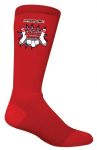 (Event 519,458)