Now is the time for us to come together... by staying apart.
Now is the time for us to help local non-profits which have seen their donations decrease when the needs in our community are greater than ever.
Now is the time for us to be Missouri Strong!
CLICK HERE TO UPLOAD YOUR RESULTS
Event Organizer(s):

Event Details
Announcing the Missouri Strong virtual charity race by ActNow Promotions. The event includes 1 mile, 5K, 10K, Half Marathon & Marathon virtual race options that you can run on your own - outdoors or on a treadmill.
The email you use when signing up will ensure that only you can update your time and the times and results will update as soon as you enter yours! Once the cutoff time has been reached for people to finish their runs, new times will stop being accepted and results will become "Official".
Once registered you will be listed on the results page with a field where you and enter your time manually.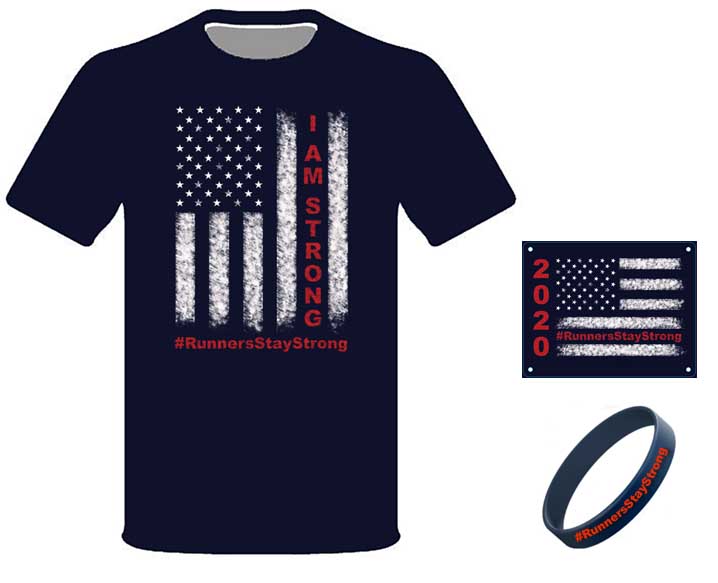 Entry Fee - $10 if you just want to participant in the virtual run. 100% of the registration fee goes toward the charity you pick when you register. If you want the AWESOME event swag, it's an additional $15 for a total of $25 (plus credit card processing fee).
The swag will be mailed to you when the race ends.
CLICK HERE to get registered.
CLICK HERE to see & post results.
This event supports the below charities. You will select the charity your entry fee benefits when you register.



Optimist Clubs are dedicated to "Bringing Out the Best in Kids" and do their part through community service projects. Since each Club is autonomous and run by members in their community, Optimists have the unique flexibility to serve the youth of their area in any way they see fit. Optimist Clubs see a need in their community and react to it.

Optimists strive to live up to their name and maintain an upbeat attitude, which they try to pass along to the children they serve. The words of The Optimist Creed are well known to Optimist volunteers and beyond. The creed gives volunteers a focus for personal improvement as they work to better the world around them.

The Optimist Creed
Promise Yourself ...
To be so strong that nothing can disturb your peace of mind.
To talk health, happiness and prosperity to every person you meet.
To make all your friends feel that there is something in them.
To look at the sunny side of everything and make your optimism come true.
To think only of the best, to work only for the best, and to expect only the best.
To be just as enthusiastic about the success of others as you are about your own.
To forget the mistakes of the past and press on to the greater achievements of the future.
To wear a cheerful countenance at all times and give every living creature you meet a smile.
To give so much time to the improvement of yourself that you have no time to criticize others.
To be too large for worry, too noble for anger, too strong for fear, and too happy to permit the presence of trouble.
Optimist Mission
By providing hope and positive vision, Optimists bring out the best in kids.
For more information go to
http://www.springfieldsummitoptimists.org/
or find them on Facebook at
SUMMIT OPTIMIST CLUB
The primary objectives of the Institute at its inception, were to create a natural history museum, to educate the public on the ways in which learning from past environments can help us to be better stewards of our present climate and natural resources, to preserve and protect Riverbluff Cave and the fossils, minerals, artifacts and modern biological samples in the collection, and to provide a venue for meetings and educational activities involving community groups and local schools. Since that time the Institute has seen many successes, such as the installation of the first live broadcast fiber optic cable system within a cave, the construction of a combined office, geologic library and lab facility in November 2005, and the realization of a goal with the opening of Missouri's first natural history museum May 5, 2009.
Public response to the creation of the Institute has been extremely positive, with a steadily increasing number of schools requesting field trips and lectures for their students, local groups utilizing the museum facility for their monthly meetings and requests for research assistance with archaeological, geological, and paleontological projects.

For more information go to https://www.monatsci.org/ or find them on Facebook at https://www.facebook.com/MoNatSci/


NAMI, the National Alliance on Mental Illness, is the nation's largest grassroots mental health organization dedicated to building better lives for the millions of Americans affected by mental illness.

NAMI envisions a world where all people affected by mental illness live healthy, fulfilling lives supported by a community that cares. NAMI provides advocacy, education, support and public awareness so that all individuals and families affected by mental illness can build better lives.

For more information go to https://nami.org/
(Event 540,479)