As you all know lightening and unfavorable weather prevented us from hosting our originally scheduled Trail Run date on October 23rd. At that time, we decided to reschedule the run for Saturday, December 4th. Due to the possibility of further inclement weather and staff shortages the weekend of the 4th, the Ozark Trails Council has decided to host a VIRTUAL race for this year's Arrowhead Trail Run Challenge. While this is not the ideal solution, we feel it is the safest and most appropriate option to make sure everyone has a safe, enjoyable, and worthwhile experience while supporting our Scouting youth.
Everyone who signed up to run with us can run the race virtually. We will open the virtual option now and keep it open until Friday, December 24th. You will need to submit your times by midnight on December 24th to be eligible for prizes.
Some of you were able to pick up your T-Shirts, medals, swag bag and packet at Camp on the 23rd. For those of you who did not pick those items up, we will be mailing those items to you if you choose to participate virtually. After all race entries are in and scores are determined, we will be mailing out results and the 1st place trophies for each divisional winner and overall winner.
A unique experience to run the trails of historic Camp Arrowhead in Marshfield, MO. Founded in 1924, Camp Arrowhead is one of the oldest Scout camps West of the Mississippi River, and home to summer resident camp opportunities for Scouts, volunteers and their families in the Ozark Trails Council. We always tell our Scouts "No Running in Camp!", but here we are going to encourage it! To recognize the year our Camp was founded, 1924, we will offer a 24K Trail Run option, along with a 12K and 6K options.
Campsites are free to registered runners to camp Friday night, with cabins available for purchase. Awards ceremony at the conclusion of the 24K with post-race snacks, drinks, runner swag, race medals and divisional winner plaques.
All proceeds to benefit the Ozark Trails Council and its over 7,300 youth in Southwest, Missouri. The mission of the Boy Scouts of America is to prepare young people to make ethical and moral choices over their lifetimes by instilling in them the values of the Scout Oath and Law.
NEW TRAILS ARE BEING MADE AND OLD ONES EXTENDED, SO COME TRY THEM OUT AND YOU CAN SAY "I RAN AT CAMP!"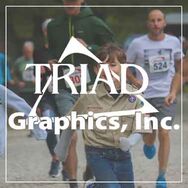 Event Organizer(s):

Results
Got Feedback? Take a moment to complete our Survey and let us know!Take the Survey
| | | | | |
| --- | --- | --- | --- | --- |
| Reg# | Name | Total Time | Total Distance | Last Updated |
| | | | | |
| 22969 | Crista Hogan | 04:22:00 | 15.53 | 2021-12-06 06:46:24 |
| 23705 | Nick Meinhardt | 00:55:30 | 6.20 | 2021-12-13 05:29:43 |
| 24335 | Adam Hilburgh | 00:41:51 | 3.75 | 2021-12-15 16:18:28 |
| 24335 | Mason Hilburgh | 00:41:45 | 3.75 | 2021-12-15 16:19:23 |
| 24461 | Jackson Stilgenbauer | 01:33:31 | 4.00 | 2021-12-13 07:08:20 |
| 24478 | Erica Cox | 01:29:31 | 12.00 | 2021-12-22 21:54:46 |
| 24738 | Bryce Wilson | 00:29:40 | 3.75 | 2021-12-22 18:30:38 |
| 24739 | Chris Baird | 00:55:31 | 7.50 | 2021-12-06 06:43:39 |
| 24785 | Adam Blanch | 00:59:09 | 7.50 | 2021-12-07 06:08:57 |
| 24789 | Robbie Tackett | 00:33:56 | 3.75 | 2021-12-24 12:17:03 |
| 24793 | Lynn Mcgrew | 02:05:35 | 11.28 | 2021-12-19 19:50:32 |
| 25100 | Liz Kyger | 00:33:56 | 3.72 | 2021-12-24 15:43:29 |
| 25262 | Heidi Thomas | 01:47:41 | 0.00 | 2021-12-13 14:46:16 |
(Event 596,535)