God's Resort is a not-for-profit organization started seven years ago under the prayer and support of many members of College Heights and other churches around the area. An area in town that was once referred to as "the Last Resort" has become "God's Resort." We seek to provide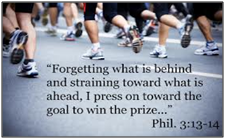 affordable, dignified places to live, as well as surround residents with healthy relationships and spiritual guidance. For many residents, God's Resort is a place for new beginnings. We also reach beyond the 23 Apartments to the wider neighborhood. Sunday night fellowships are held which include a meal provided by small groups from area churches. At these gatherings we have had as many as 80 people show up from around the neighborhood!
Your prayer and support is needed. This 5K Run will benefit this great ministry. God continues to change God's Resort and being a part of this ministry can be life changing!
• When: Sunday, October 26th, 2014
• Race Day Registration – 3 pm
• Start of 5K – 4 pm (Awards for Overall and Age Division Winners) CHIP TIMING!
• $25 Registration includes T-Shirt, Pre/Post Race Fruit & Water, Goodie Bags (Race Day Registration $30)
• $15 Fun Run – Kids can wear costumes! (Adults can too) Includes T-Shirt & Participation Medals for Fun Run Participants
• Those who register by October 12th will be guaranteed a t-shirt
• All proceeds benefit God's Resort. Donations also accepted - Please consider supporting the God's Resort ministry financially through one-time, weekly, or monthly gifts.
• Fun activities for children include: Snow Cones, Face Painting, Cotton Candy & Much More!
Gods Resort 5K Registration Form
Event Organizer(s):

(Event 81,26)