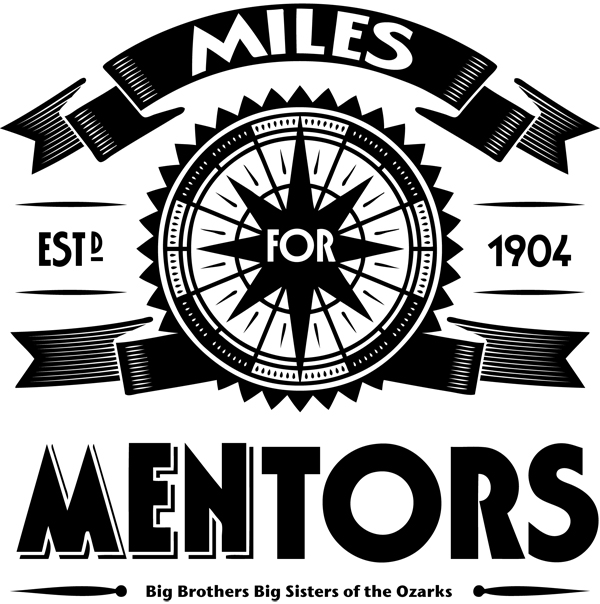 *This is NOT a chip timed 5K. ActNow Promotions is providing a Finish Line Structure & Race Clock
Big Brothers Big Sisters of the Ozarks has launched its month-long Big Brother recruitment campaign, "Miles for Mentors".
Throughout the month of September, BBBS staff will track the number of males that complete a volunteer interview. At the end of the month, BBBS staff will then relay one mile for each. The goal is to recruit 30 men, and run 30 miles around Springfield on Friday, October 3rd. Following the staff relay will be a FREE 5K open to the public beginning at 5:30pm at Nathanael Greene Park- 2400 S. Scenic. The first 100 Participants that register will receive: a FREE shirt and entrance into Hy-Vee's Oktoberfest (must be 21 & over to enter) at 6pm in their parking lot. Participants will also receive a FREE hamburger, chips, and a drink at Oktoberfest.
REGISTER HERE - Registration is open through Thursday, October 2nd. Or contact Dylan McKinsey at or call the office at 889-9136. Help support BBBS and raise awareness for our need for Big Brothers!!!

Event Organizer(s):

(Event 94,39)