Are you looking to make some extra cash while working a few hours, being outside and involved in the community? If so, this job is perfect for you! ActNow Promotions is looking to expand their Event Timing Crew, so if you or someone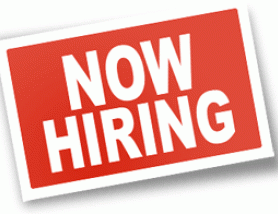 you know is interested and meets the below qualifications, please apply.
Part-Time Event Timer
Available: Immediately
Location: Republic, MO

ActNow Promotions is looking to hire a part time chip timer for area events.

Qualifications:
- Must have a high school degree
- Strong computer skills. Working knowledge Windows OS. Efficient in working with Microsoft Excel and Databases.
- Basic Knowledge of Generator Use/Electrical Plug-Ins/Computer Cables
- Great Customer Service Skills
- Competent in stressful/fast paced environments
- Able to lift 50lbs with ease (labor with loading and unloading timing equipment)
- Available Weekends and Weekdays. Majority of events take place Saturday morning. ActNow also times Cross Country and Track and Field events which are through the week.
- Able to work in extreme hot, cold and wet conditions. We never cancel due to weather. It's at the discretion of client to cancel.
- No Sick Leave. Without you, the event will not take place.
Duties and Responsibilities
- Timing equipment set up and operation
- Event coordination with race director

Excellent written and verbal communication skills, trouble shooting skills, strong decision-making ability and attention to detail are important to this position. A calm, respectful and professional demeanor is always a requirement no matter the situation you are faced with.
If interested in applying, please click the button below to start the application process.
Thank You!