Springfield, MO - Saturday, August 15, 2015 was the Annual Harder than Hell Half Marathon. Participants ran through a beautiful country setting beginning at Two Rivers Bike Park. It winds along the countryside through Shelvin rock before finishing at the bridge on Big Bend . Rolling hills and evening temperatures made this a fun and challenging half marathon.
Today, we ran in honor of those who are not able to. We run because we can. Haley's Hope benefits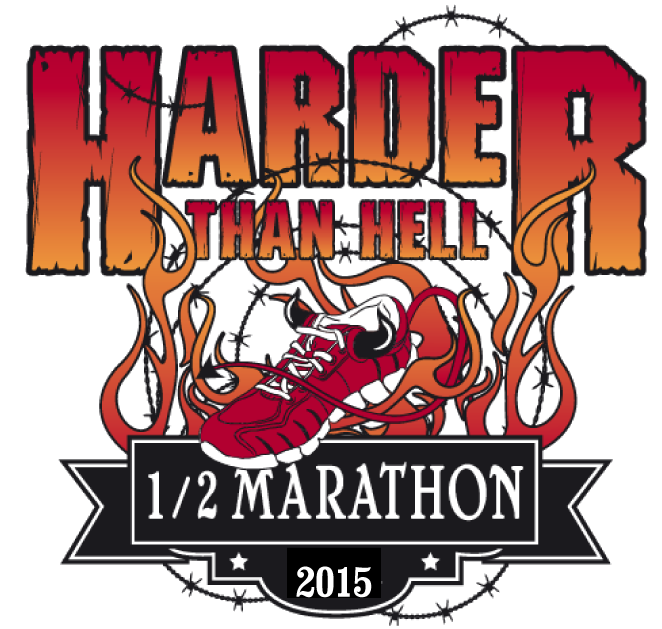 Amyotrophic lateral sclerosis (ALS), also known as Lou Gehrig's Disease, which is a progressive neurodegen-erative disease that affects nerve cells in the brain and the spinal cord. Voluntary muscle action is progressively affected when motor neuron cells die, and patients in the later stages of the disease may become totally paralyzed. Yet, through it all, most people's minds remain unaffected. Life expectancy for most people with ALS is usually two to five years following diagnosis, but with recent advances in research and improved medical care, many patients are living longer, more productive lives. As many as 30,000 Americans may be currently affected by ALS, and there is no known cause and no cure for ALS.
Haley's Hope was established in honor of a beloved daughter, sister, and friend—Haley Stevens—who was diagnosed with ALS at the age of 16. During her short battle, her family and friends knew that the only way to help others afflicted with this awful disease was to start raising money to help others afflicted with this disease.
Today, you run—in Haley's memory—to spread awareness and to raise money for a cure.
Thank you to all the sponsors, volunteers & participants for helping to support such a great cause!
HTH HALF MARATHON OVERALL RESULTS