Nixa, MO - Tuesday, September 22, 2015 was the Annual Nixa Invitational Cross Country Meet at Inman Intermediate. Schools in attendance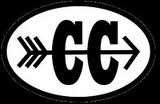 included:
DIVISION I SCHOOLS: Branson, Buffalo, Carl Junction, Carthage, Glendale, Harrison, Hillcrest, Hollister, Joplin, Marshfield, Monett, Nixa, Ozark, Parkview, Reeds Spring, Republic & Rolla
DIVISION II SCHOOLS: Ava, C.H.C. Chadwick, Clever, Diamond, Greenwood, Humansville, Lamar, Marion C. Early, McAuley Catholic, Purdy, Springfield Catholic, Sarcoxie, Sparta, Spokane, Southwest, School of the Ozarks, Thomas Jefferson & Wheaton.
Thank you to all the schools, volunteers, staff and supporters for helping to make this a successful event! Good luck to all the cross country kids with the remaining of their cross country season.
TEAM REPORT DIVISION I BOYS VARSITY
TEAM REPORT DIVISION I GIRLS VARISTY
TEAM REPORT DIVISION II BOYS VARSITY
TEAM REPORT DIVISION II GIRLS VARSITY
DIVISION I BOYS VARSITY OVERALL
DIVISION I GIRLS VARSITY OVERALL
DIVISION II BOYS VARSITY OVERALL
DIVISION II GIRLS VARSITY OVERALL