Aurora, MO - Saturday, June 14, 2014 was Aurora's 5th Annual Run for the Parks 5K held at Crosby Park. All proceeds from this event go toward the development of walking/cycling trails.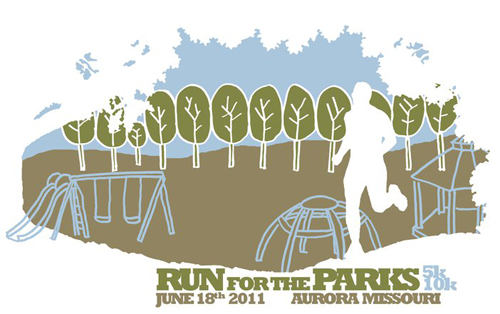 The Aurora Trails Committee is working on raising funds for the trail at White Park. This 5K is our annual fundraiser. Thank you for your support! In early 2013 we received a matching funds grant from MODOT, and we are working on matching the $60,000. The estimated cost of the trail is $298,530. We hope to have the 1-mile trail completed by Fall 2014.
Thank you to all the volunteers, sponsors and participants for helping to support such a great cause. Hope to see you next year for the 6th Annual Run for the Parks!
Run for the Parks 5K Age Group Results