Saturday, April 4, 2015 was the 6th Annual Crappie Day 5K & 1 Mile. New this year, was the Crappie Day Challenge, participants could run the 5K & 1 Mile. The combined fastest time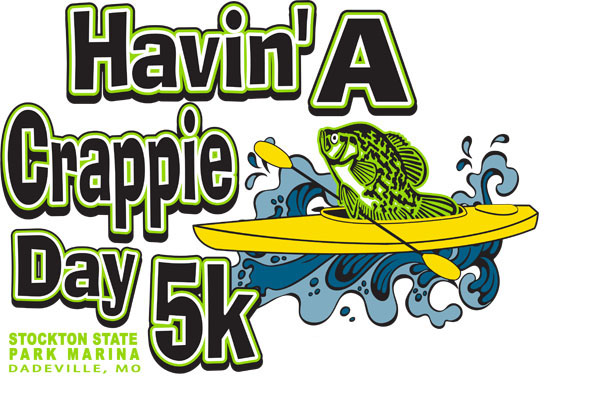 won. Congratulations to the 2015 winners of the Challenge was Justin Adams and Laura Vales.
Proceeds from this event benefit the trail system.
Thank you to all the sponsors, volunteers & participants for helping to support such a great cause.
CRAPPIE DAY 5K OVERALL RESULTS
CRAPPIE DAY 5K AGE GROUP RESULTS