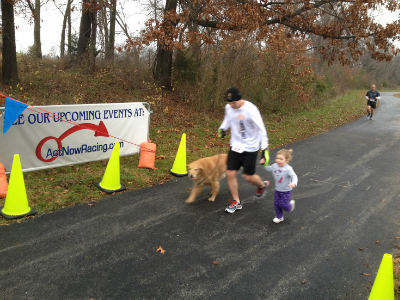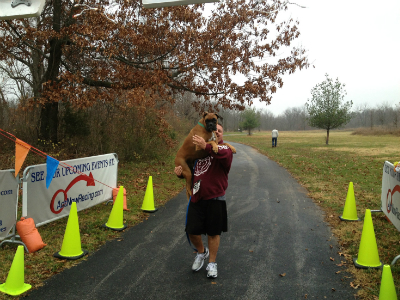 Springfield, MO - Saturday, December 8, 2012, Boxer Schnauzer Rescue of the Ozarks hosted the Frosty Paws 2012 Winter 5K Run.
Award winners for this event included the Top 3 Overall Male and Female dog handlers (those that ran with a dog) and the Top 3 12 & Under Male and Female dog handlers.
Check out the ActNowRacing.com Facebook Page for pictures and a video of the start!
**An Age Group Results file is included with the results due to a few participants interested in knowing where they placed among their age groups. Awards were not given for age groups.

Frosty Paws 5K Overall Results

Frosty Paws 5K Age Group Results