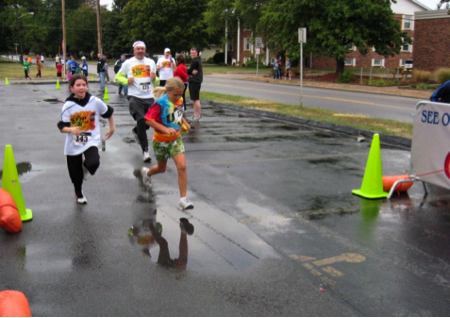 Springfield, MO ? Saturday morning, September 17 at Panera Bread on South Campbell, over 230 runners participated in the ADA 5K Stop Diabetes 5K. The weather was cool and rainy, but that didn?t stop these runners from supporting a great cause to help to STOP Diabetes! Race Director Shannon Cochran stated, ?Today was our 3rd annual 5k with American Diabetes Association. Our youngest child, Olivia, was diagnosed with Type I Diabetes at 20 months of age. We have been actively involved with the local ADA since then. We had a great turnout this year and the rain held off making for a wonderful event.?
---

ADA Age Group Results (PDF)

ADA Overall Results (PDF)
Our site may not work properly with the browser you are using. To insure that all features and content are displayed properly, please consider disabling any ad or cookie blockers for our site. View our Privacy Policy for more information.
Shopping Cart
You can continue to add additional Event registrations or Marketplace merchandise to your purchase or proceed to checkout when you are ready.