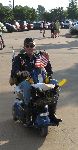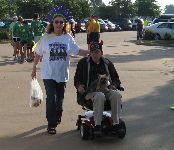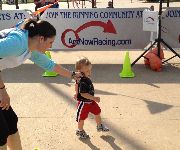 Mt. Vernon, MO - Remembering Our Heros 5K & 1 Mile Walk was held Saturday, May 21, 2012 at the Veterans Home in Mt. Vernon, MO. Congratulations to the Overall Male award went to Jerry Ragsdale, from Monett, with a time of 20:08 and the Overall Female award went to Jill Billings, from Springfield, with a time of 26:12.


Every 8 seconds we lose a Veteran. Since last years run 91 Veterans from this facility have past away. There are currently 543,000 Veteran's living in Missouri.

Thank you to the area Junior ROTC for coming out to march with the Veterans.

Thank you to all the sponsors, participants and volunteers for helping to support our Veterans.
Planning has started for a run on Veterans Day, Sunday, November 11, 2012. Please mark your calendar to attend!
Join us on Memorial Day, Monday, March 28, 2012 for the Warrior Wives 5K in Nixa, MO.

Remembering Our Hero's 5K Overall Results