Saturday, December 27, 2014 was the Run for the Ranch Half Marathon, Marathon, 4 Person Marathon Relay and 6 Hour Endurance Run hosted by the Ozark Mountain Ridge Runners.  Proceeds from this event benefit the Good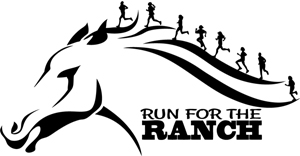 Samarian Boys Ranch, which is a primary long-term treatment facility for boys with emotional and behavioral issues. This independent, non-denominaltional organization is known for outstanding treatment of troubled boys from across the state. 
Run for the Ranch began in 1999 as a fund raiser for the Good Samaritan Boys Ranch, Ozark Mountain Ridge Runners, and other local charities. The event is held annually on the last weekend of the year and is traditionally one of the last chances to Marathon in the United States.
Ozark Mountain Ridge Runners was founded in 1978, OMRR is a not-for-profit organization of over 450 individuals dedicated to wellness, fitness, running, and caring. All OMRR Board members are unpaid volunteers. All proceeds to OMRR are used for club-related activities such as supporting local and national charities, organizing local races, newsletter and a web site, . We are dedicated to promoting the health benefits of running as well as the pleasurable and competitive aspects of the sport while doing our part to improve the lives of others.  For more information about OMRR and to become a member, CLICK HERE.
Thank you to all our sponsors, volunteers and participants for helping to support such a great cause. 
RFTR 6 HOUR ENDURANCE RUN RESULTS
RFTR MARATHON AGE GROUP RESULTS
RFTR HALF MARATHON OVERALL RESULTS
RFTR HALF MARATHON AGE GROUP RESULTS
RUN FOR THE RANCH POST RACE SURVEY
Join us at the next Ozark Mountain Ridge Runners event, the 7th Annual FRISCO Railroad 8K, Half Marathon, Marathon, 50K Relay, 50K & 50 Miler on Saturday, April 25, 2015.  REGISTER NOW