No plans this Saturday? We're taking a group out to the Soggy Bottom Preview 5K course on Saturday, March 21st at 8AM to run the trails. This will be a training run only - NON TIMED & NO ENTRY FEE.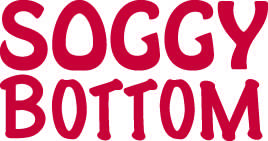 We do request that you fill out the below registration so you can sign the Waiver and we'll be providing refreshments so we'll need to know how many to expect.
You can run whatever distance you'd like! 1 Mile, 5K, 5 Miler, 10 Miler, etc. Terrain ranges from easy, mild to extreme with several creek crossings.
We're meeting at Sparta High School, 217 Division Street at 8AM. From there, we'll drive to Soggy Bottom.
If you miss the 8am meet up, the address to Soggy Bottom is listed below. You stay on the road Sparta High School is located on, go past the high school for about 10ish miles (that is just a guess) and you'll see a sign for Bohmont (right hand side), turn there and it's on that road..you drive maybe a mile (again, just a guess!).
I don't think we have cell phone reception out there, but you can always try 417-818-5217 (CJ's cell).
Event Organizer(s):

(Event 136,81)