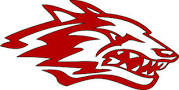 REEDS SPRING PROJECT GRADUATION 2016 ~ GLOW RACE
Benefiting: Reeds Spring Project Graduation 2016
Event Start Time: 10K - 7PM followed by the 5K at 7:10PM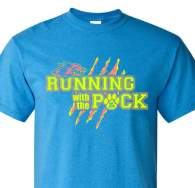 Entry Fee: 10K - $30/Youth 10K (14 & Under) $25
5K - $25/Youth 5K (14 & Under) $20
Race Day Registration & Packet Pick Up: Will be held from 5:30 to 6:30PM. Entry Fee on Race Day is $35 for the 10K & $30 for the 5K
Shirts: Register by October 2nd to be guaranteed an event shirt.
Awards: Top male and top female in each race get a $20 gift card to The Rocks. Age Division awards for the top 3 in each Age Division: 14 & Under, 15-19, 20-29, 30-39, 40-49, 50-59, 60 & Over
Course: It's a beautiful scenic run with a lakeview. There's rolling hills and a couple decent size hills, but..that's what the Ozarks is known for!
Glow in the dark items will be for sale, face painting, games, music, cotton candy, snow cones.. Hotel at location if you want to stay the night.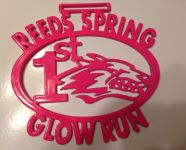 Event Organizer(s):

Results
Got Feedback? Take a moment to complete our Survey and let us know!Take the Survey
| | | | | | | | | |
| --- | --- | --- | --- | --- | --- | --- | --- | --- |
| Position | Bib # | Name | Finish | Pace | Age | Gender | City | Division |
| | | | | | | | | |
| 1 | 575 | RANDLE RENO | 20:11.36 | 6:31 | 18 | M | GALENA | 5K |
| 2 | 505 | BIBLE JUSTIN | 20:24.82 | 6:35 | 15 | M | | 5K |
| 3 | 504 | BIBLE AARON | 22:01.90 | 7:06 | 18 | M | GALENA | 5K |
| 4 | 522 | DOWDELL ANDREW | 22:20.63 | 7:12 | 14 | M | | 5K |
| 5 | 589 | WEYDERT COLE | 24:16.44 | 7:50 | 14 | M | GALENA | 5K |
| 6 | 2012 | DOVER BRITTIN | 25:10.97 | 8:07 | 15 | M | | 5K |
| 7 | 580 | STEBBINS ELI | 25:33.30 | 8:15 | 11 | M | | 5K |
| 8 | 506 | BLANKENSHIP DERICK | 26:12.16 | 8:27 | 35 | M | MONETT | 5K |
| 9 | 2006 | LEE JUSTIN | 26:13.31 | 8:27 | 13 | M | | 5K |
| 10 | 507 | BLANKENSHIP ASHLEY | 27:23.94 | 8:50 | 26 | F | GALENA | 5K |
| 11 | 523 | DRAPER TAMMY | 27:36.66 | 8:54 | 16 | F | | 5K |
| 12 | 542 | JOLLEY TREY | 28:08.47 | 9:05 | 12 | M | SPRINGFIELD | 5K |
| 13 | 555 | MANESS LACEY | 28:10.09 | 9:05 | 35 | F | SPRINGFIELD | 5K |
| 14 | 556 | MANESS PAUL | 28:10.18 | 9:05 | 45 | M | SPRINGFIELD | 5K |
| 15 | 568 | PATTON ROBERT | 28:31.88 | 9:12 | 52 | M | GALENA | 5K |
| 16 | 559 | MILLER RYAN | 28:44.38 | 9:16 | 27 | M | GALENA | 5K |
| 17 | 541 | JOHNSON MANDI | 28:55.32 | 9:20 | 42 | F | GALENA | 5K |
| 18 | 536 | GUTTING KOLTEN | 28:55.82 | 9:20 | 14 | M | | 5K |
| 19 | 552 | LEWIS AUSTIN | 29:05.24 | 9:23 | 12 | M | | 5K |
| 20 | 570 | PLACE KYLIE | 29:22.11 | 9:28 | 14 | F | REEDS SPRING | 5K |
| 21 | 567 | NEELS MEGAN | 29:22.48 | 9:28 | 14 | F | CAPE FAIR | 5K |
| 22 | 588 | WERNER KENDRA | 29:27.75 | 9:30 | 26 | F | HIGHLANDVILLE | 5K |
| 23 | 526 | FAIRCHILD DARREN | 29:36.65 | 9:33 | 45 | M | LAMPE | 5K |
| 24 | 529 | FITZWATER KRYSTIN | 29:52.27 | 9:38 | 17 | F | GALENA | 5K |
| 25 | 520 | DICKENS ERIC | 30:18.40 | 9:46 | 40 | M | | 5K |
| 26 | 558 | MATTIX DELANEY | 32:36.07 | 10:31 | 17 | F | | 5K |
| 27 | 544 | KINNINGER SHAWN | 32:37.42 | 10:31 | 50 | M | | 5K |
| 28 | 557 | MATTIX DIANNE | 32:37.66 | 10:31 | 49 | F | BRANSON WEST | 5K |
| 29 | 583 | STUDER PEGGY | 32:42.87 | 10:33 | 50 | F | KIMBERLING CITY | 5K |
| 30 | 521 | DOWDELL ANTHONY | 32:50.29 | 10:35 | 12 | M | BRANSON WEST | 5K |
| 31 | 582 | STRAYER JOHN | 33:17.72 | 10:44 | 46 | M | | 5K |
| 32 | 516 | DEJAGER LANA | 33:50.01 | 10:55 | 34 | F | BRANSON | 5K |
| 33 | 2199 | JACKSON LUCAS | 33:58.06 | 10:57 | 12 | M | | 5K |
| 34 | 519 | DEJAGER XANDER | 34:02.73 | 10:59 | 11 | M | | 5K |
| 35 | 574 | RANDLE TRACY | 35:02.05 | 11:18 | 46 | F | GALENA | 5K |
| 36 | 587 | UNRUH CATINA | 35:21.09 | 11:24 | 34 | F | REEDS SPRING | 5K |
| 37 | 509 | CRAIN EBEN | 35:34.79 | 11:28 | 11 | M | | 5K |
| 38 | 533 | GIVENS BILL | 36:22.13 | 11:44 | 50 | M | | 5K |
| 39 | 508 | BLUBAUGH TAMMY | 36:59.00 | 11:56 | 46 | F | BRANSON WEST | 5K |
| 40 | 551 | LEWIS ADAM | 37:27.03 | 12:05 | 10 | M | | 5K |
| 41 | 550 | LEWIS IVAN | 37:28.30 | 12:05 | 40 | M | | 5K |
| 42 | 510 | BLUBAUGH PRESTON | 37:28.59 | 12:05 | 11 | M | | 5K |
| 43 | 571 | POLLARD BECKY | 38:15.87 | 12:20 | 52 | F | KIMBERLING CITY | 5K |
| 44 | 569 | PINNELL BEV | 38:16.58 | 12:21 | 60 | F | SHELL KNOB | 5K |
| 45 | 576 | SCHUL TERESA | 38:47.89 | 12:31 | 49 | F | EAGLE ROCK | 5K |
| 46 | 584 | SULLIVAN MALISSA | 39:14.69 | 12:39 | 42 | F | KIMBERLING CITY | 5K |
| 47 | 586 | THOMAS LEANN | 39:50.42 | 12:51 | 50 | F | KIMBERLING | 5K |
| 48 | 2052 | PHILLIPS SALLY | 40:56.05 | 13:12 | 62 | F | | 5K |
| 49 | 565 | NEELS NANCY | 41:02.81 | 13:14 | 57 | F | CAPE FAIR | 5K |
| 50 | 502 | BADLEY JERICA | 41:17.31 | 13:19 | 24 | F | GALENA | 5K |
| 51 | 548 | LEE TABITHA | 41:25.60 | 13:22 | 38 | F | KIMBERLING CITY | 5K |
| 52 | 543 | KETHCART ERIKA | 42:16.65 | 13:38 | 17 | F | CAPE FAIR | 5K |
| 53 | 525 | ESSARY MORGAN | 43:11.87 | 13:56 | 15 | F | | 5K |
| 54 | 524 | ESSARY KOBY | 43:15.44 | 13:57 | 10 | M | CAPE FAIR | 5K |
| 55 | 553 | LOWE SHERRY | 43:39.63 | 14:05 | 53 | F | KIMBERLING | 5K |
| 56 | 547 | LASSITER JANIE | 43:49.89 | 14:08 | 55 | F | REEDS SPRING | 5K |
| 57 | 512 | BULLIS TAYLOR | 45:58.84 | 14:50 | 15 | F | BRANSON | 5K |
| 58 | 517 | DEJAGER FAITH | 46:17.22 | 14:56 | 15 | F | | 5K |
| 59 | 554 | LOWE STEPHANIE | 47:30.39 | 15:19 | 25 | F | O'FALLON | 5K |
| 60 | 561 | MILLER ZAKIYAH | 47:50.38 | 15:26 | 10 | F | REEDS SPRING | 5K |
| 61 | 503 | BAKER SHANNON | 48:11.64 | 15:33 | 49 | F | GALENA | 5K |
| 62 | 560 | MILLER KRISTI | 48:13.78 | 15:33 | 41 | F | REEDS SPRING | 5K |
| 63 | 581 | STRAYER PAM | 49:20.45 | 15:55 | 57 | F | KIMBERLING CITY | 5K |
| 64 | 2120 | CRUZ MADDY | 49:37.90 | 16:00 | 8 | F | | 5K |
| 65 | 2121 | ROCKETT BROOKLYN | 49:53.15 | 16:05 | 8 | F | | 5K |
| 66 | 2119 | CRUZ ERIN | 49:55.43 | 16:06 | 32 | F | | 5K |
| 67 | 538 | HOGAN MYLAH | 52:59.69 | 17:05 | 7 | F | | 5K |
| 68 | 531 | GASPER SHYLEE | 53:00.57 | 17:06 | 11 | F | | 5K |
| 69 | 539 | HOGAN CALEIGH | 53:00.57 | 17:06 | 7 | F | | 5K |
| 70 | 540 | HOGAN BRYNN | 53:02.23 | 17:06 | 11 | F | | 5K |
| 71 | 1300 | GREENWALT BEANS | 53:14.90 | 17:10 | 11 | M | | 5K |
| 72 | 518 | DEJAGER CONNOR | 53:47.82 | 17:21 | 13 | M | | 5K |
| 73 | 2025 | ERDSON DINA | 54:35.72 | 17:36 | 45 | F | | 5K |
| 74 | 564 | MURPHY SARA | 54:35.97 | 17:36 | 30 | F | BRANSON | 5K |
| 75 | 2122 | MODU ANDREA | 54:48.69 | 17:41 | 21 | F | | 5K |
| 76 | 535 | GRINDER TINA | 58:20.36 | 18:49 | 48 | F | KIMBERLING CITY | 5K |
| 77 | 537 | HOGAN JENNIFER | 58:21.34 | 18:49 | 37 | F | GALENA | 5K |
| 78 | 530 | FLETCHER HEATHER | 58:23.78 | 18:50 | 43 | F | BRANSON WEST | 5K |
| 79 | 511 | BOWMAKER TESSIE | 58:34.12 | 18:54 | 44 | F | FAIR GROVE | 5K |
| 80 | 2123 | MITCHEM MARY | 58:35.73 | 18:54 | 72 | F | | 5K |
| 81 | 534 | GRINDER BONNIE | 59:05.81 | 19:04 | 58 | F | WESLEY | 5K |
| 82 | 2124 | CADE SYDNEY | 1:00:20.28 | 19:28 | 15 | F | | 5K |
| 83 | 579 | STEBBINS JENNY | 1:02:07.46 | 20:02 | 51 | F | BRANSON WEST | 5K |
| 84 | 572 | PORTER SHERMAN | 1:02:12.21 | 20:04 | 73 | M | CAPE FAIR | 5K |
| 85 | 573 | PORTER YVONNE | 1:02:21.31 | 20:07 | 63 | F | | 5K |
| 86 | 563 | MORTON AL | 1:07:44.03 | 21:51 | 69 | M | | 5K |
| 87 | 578 | SMITH KAREN | 1:07:58.59 | 21:55 | 56 | F | WESLEY | 5K |
| 88 | 562 | MORTON CATHY | 1:08:00.27 | 21:56 | 63 | F | BRANSON WEST | 5K |
| 1 | 1296 | PEREZ ALEX | 48:20.12 | 7:48 | 21 | M | REEDS SPRING | 10K |
| 2 | 1298 | BRANDMA EVAN | 53:28.11 | 8:37 | 11 | M | | 10K |
| 3 | 1474 | SMITH BRIAN | 55:39.88 | 8:59 | 35 | M | | 10K |
| 4 | 1295 | GASPER SEAN | 1:00:04.53 | 9:41 | 46 | M | BRANSON WEST | 10K |
| 5 | 1297 | WHEELER KIM | 1:02:01.96 | 10:00 | 51 | F | GALENA | 10K |
| 6 | 1294 | BARRINGER ROB | 1:04:14.41 | 10:22 | 42 | M | REEDS SPRING | 10K |
(Event 159,104)