Introducing a new winter race, the Cabin Fever Reliever 20K & Resolution 5K. The 20K opens up the field to make and break state records in Missouri. The course is
USTAF Certified in Rogersville, MO and includes great scenery and a couple of rolling hills. This is a perfect chance to test your endurance and compete for a state record and automatic PR for any first-time 20K-ers.
ALL EVENTS START AT 9:00 AM
Location: ROGERSVILLE HIGH SCHOOL GYMNASIUM 4700 S. State Hwy 125 in Rogersville, 65742
LIKE US ON FACEBOOK – Cabin Fever Reliever 20K & Resolution 5K
PACKET PICKUP - Ultramax Sports @ 1254 E. Republic Rd. in Springfield from 3P - 7P or 7:30A Race Day
20K RUNNERS will receive: Matching Hat/Glove/Scarf set w/embroidered bag and Finisher's Medal
5K RUNNERS will receive: Unisex T-Shirt
ENTRY FEE: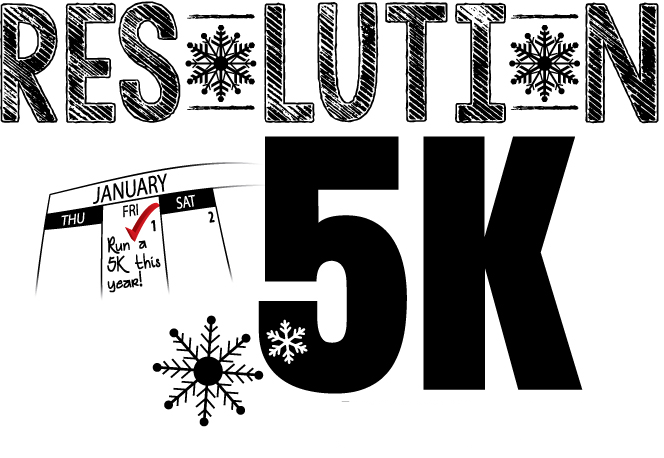 20K: OMRR Member $30; Non OMRR Member $55; Race Day Registration $60
5K: $25; Race Day Registration $35
Water/Aid Stations on course - Overall/Age Awards - Finish Line Food
Proceeds from this event benefit the Logan-Rogersville Cross Country Team & the Gathering Friends for the Homeless.
Event Organizer(s):

Results
Got Feedback? Take a moment to complete our Survey and let us know!Take the Survey
| | | | | | | | | | | | |
| --- | --- | --- | --- | --- | --- | --- | --- | --- | --- | --- | --- |
| Position | Bib # | Name | Finish | Pace | Age | Gender | City | State | Division | | |
| | | | | | | | | | | | |
| 1 | 296 | "JOHNSON | ERIC" | 19:31.64 | 6:18 | 39 | M | SPRINGFIELD | MO | 5K | |
| 2 | 242 | "EDWARDS | ZANE" | 19:33.86 | 6:18 | 14 | M | SPRINGFIELD | MO | 5K | |
| 3 | 233 | "ZAHN | JACOB" | 20:49.05 | 6:43 | 17 | M | SPRINNGFIELD | MO | 5K | |
| 4 | 229 | "WEDDER | AMY" | 21:24.94 | 6:54 | 16 | F | NIXA | MO | 5K | |
| 5 | 161 | "KYGER | LIZ" | 21:44.85 | 7:01 | 56 | F | OLDFIELD | MO | 5K | |
| 6 | 131 | "BEATY | JEFFREY" | 22:13.37 | 7:10 | 16 | M | ROGERSVILLE | MO | 5K | |
| 7 | 226 | "TINKER | AUSTIN" | 22:15.96 | 7:11 | 14 | M | SPRINGFIELD | MO | 5K | |
| 8 | 294 | "BOYER | NOAH" | 22:21.88 | 7:13 | 14 | M | ROGERSVILLE | MO | 5K | |
| 9 | 236 | "RITCHHART | RUSS" | 22:46.47 | 7:21 | 65 | M | CARTHAGE | MO | 5K | |
| 10 | 235 | "RITCHHART | KATHY" | 22:51.07 | 7:22 | 55 | F | CARTHAGE | MO | 5K | |
| 11 | 167 | "MORRIS | LUCAS" | 22:56.93 | 7:24 | 16 | M | ROGERSVILLE | MO | 5K | |
| 12 | 133 | "BOYER | ETHAN" | 22:56.95 | 7:24 | 17 | M | ROGERSVILLE | MO | 5K | |
| 13 | 147 | "GARRETT | KEATUNE" | 22:57.04 | 7:24 | 16 | M | ROGERSVILLE | MO | 5K | |
| 14 | 159 | "JUNCK | KYLE" | 23:07.48 | 7:27 | 47 | M | BRANSON | MO | 5K | |
| 15 | 295 | "SAILORS | PAM" | 23:11.86 | 7:29 | 52 | F | SPRINGFIELD | MO | 5K | |
| 16 | 284 | "EMRICK | GARY" | 23:21.21 | 7:32 | 55 | M | | | 5K | |
| 17 | 198 | "STRAUSBAUGH | LAURA" | 24:25.24 | 7:53 | 45 | F | ROGERSVILLE | MO | 5K | |
| 18 | 142 | "DOZA | GAIL" | 24:37.03 | 7:56 | 62 | F | SPRINGFIELD | MO | 5K | |
| 19 | 171 | "MURPHY | CHRISTOPHER" | 24:38.63 | 7:57 | 45 | M | SPRINGFIELD | MO | 5K | |
| 20 | 164 | "LEONARD | JOE" | 24:59.60 | 8:04 | 16 | M | ROGERSVILLE | MO | 5K | |
| 21 | 297 | "RADOR | MICHELLE" | 25:27.52 | 8:13 | 31 | F | SPRINGFIELD | MO | 5K | |
| 22 | 179 | "RAFFERTY | RONALD" | 25:35.76 | 8:15 | 54 | M | SPRINGFIELD | MO | 5K | |
| 23 | 150 | "HEM | DAVID" | 25:51.52 | 8:20 | 30 | M | SPRINGFIELD | MO | 5K | |
| 24 | 293 | "WUBBENA | BRETT" | 26:03.80 | 8:24 | 41 | M | SPRINGFIELD | MO | 5K | |
| 25 | 136 | "CARSEY | ADAM" | 26:04.90 | 8:25 | 40 | M | SPRINGFIELD | MO | 5K | |
| 26 | 185 | "ROTEN | AARON" | 26:08.32 | 8:26 | 43 | M | SPRINGFIELD | MO | 5K | |
| 27 | 846 | "SKORICK | LESLIE" | 26:54.94 | 8:41 | 37 | F | SPRINGFIELD | MO | 5K | |
| 28 | 234 | "ZIMMERMAN | ANNIE" | 27:19.59 | 8:49 | 36 | F | OZARK | MO | 5K | |
| 29 | 286 | "MINTON | ED" | 27:47.00 | 8:58 | 35 | M | NIXA | MO | 5K | |
| 30 | 199 | "TAYLOR | AUSTEN" | 28:02.89 | 9:03 | 16 | M | SPRINGFIELD | MO | 5K | |
| 31 | 230 | "WILCOX | DAVID" | 28:14.50 | 9:06 | 40 | M | BATTLEFIELD | MO | 5K | |
| 32 | 135 | "CAMPBELL | REBECCA" | 28:31.37 | 9:12 | 57 | F | SPRINGFIELD | MO | 5K | |
| 33 | 165 | "MCGEE | LAUREN" | 28:38.00 | 9:14 | 25 | F | NIXA | MO | 5K | |
| 34 | 177 | "POWELL | CALEB" | 28:40.54 | 9:15 | 13 | M | SPRINGFIELD | MO | 5K | |
| 35 | 169 | "MUNCY | BETH" | 28:56.68 | 9:20 | 44 | F | ROGERSVILLE | MO | 5K | |
| 36 | 197 | "STRAUSBAUGH | HOPE" | 29:00.95 | 9:21 | 15 | F | ROGERSVILLE | MO | 5K | |
| 37 | 175 | "PELL | ALLIE" | 29:01.13 | 9:22 | 17 | F | ROGERSVILLE | MO | 5K | |
| 38 | 192 | "STARK | FAITH" | 29:01.20 | 9:22 | 15 | F | ROGERSVILLE | MO | 5K | |
| 39 | 243 | "EDWARDS | JACKIE" | 29:26.72 | 9:30 | 44 | F | SPRINGFIELD | MO | 5K | |
| 40 | 180 | "REA | CONNIE" | 29:28.10 | 9:30 | 52 | F | OZARK | MO | 5K | |
| 41 | 225 | "TERRELL | JESSICA" | 29:34.20 | 9:32 | 28 | F | ROGERSVILLE | MO | 5K | |
| 42 | 239 | "KONRAD | EMILY" | 29:37.06 | 9:33 | 33 | F | SPRINGFIELD | MO | 5K | |
| 43 | 289 | "ELIASON | DEBBIE" | 29:42.82 | 9:35 | 57 | F | SPRINGFIELD | MO | 5K | |
| 44 | 241 | "EDWARDS | KEN" | 29:44.85 | 9:35 | 46 | M | SPRINGFIELD | MO | 5K | |
| 45 | 237 | "GARRETT | SHELLENA" | 29:44.87 | 9:35 | 46 | F | ROGERSVILLE | MO | 5K | |
| 46 | 127 | "ARCALA | SHAYNA" | 29:46.56 | 9:36 | 32 | F | AUXVASSE | MO | 5K | |
| 47 | 227 | "TURNBOUGH | JAGGER" | 30:33.92 | 9:51 | 16 | M | SPRINGFIELD | MO | 5K | |
| 48 | 170 | "MUNCY | ANDY" | 31:09.21 | 10:03 | 37 | M | ROGERSVILLE | MO | 5K | |
| 49 | 139 | "COMPANIK | CHRIS" | 31:12.48 | 10:04 | 37 | M | SPRINGFIELD | MO | 5K | |
| 50 | 186 | "SIMS | JESSEKA" | 31:18.34 | 10:06 | 17 | F | NIXA | MO | 5K | |
| 51 | 172 | "MURPHY | TIM" | 31:21.87 | 10:07 | 40 | M | OZARK | MO | 5K | |
| 52 | 166 | "MCINTOSH | TOM" | 32:08.28 | 10:22 | 37 | M | SPRINGFIELD | MO | 5K | |
| 53 | 288 | "TYLER | NICOLE" | 32:14.12 | 10:24 | 36 | F | SPRINGFIELD | MO | 5K | |
| 54 | 287 | "COLLINS | WESTIN" | 32:14.93 | 10:24 | 12 | M | WILLARD | MO | 5K | |
| 55 | 162 | "LARKIN | JENNIFER" | 32:26.47 | 10:28 | 43 | F | SPRINGFIELD | MO | 5K | |
| 56 | 163 | "LARKIN | MICHAEL" | 32:26.87 | 10:28 | 46 | M | SPRINGFIELD | MO | 5K | |
| 57 | 1393 | "HUDSON | NIKKI" | 32:29.33 | 10:29 | 31 | F | SPRINGFIELD | MO | 5K | |
| 58 | 190 | "SOLUM | PARKER" | 32:37.00 | 10:31 | 11 | M | WILLARD | MO | 5K | |
| 59 | 134 | "BUTLER | JESSICA" | 32:39.76 | 10:32 | 30 | F | LEBANON | MO | 5K | |
| 60 | 231 | "WILLIAMS | MARRHYA" | 32:44.17 | 10:34 | 46 | F | NIXA | MO | 5K | |
| 61 | 143 | "ELDRIDGE | LISA" | 33:46.31 | 10:54 | 52 | F | LEBANON | MO | 5K | |
| 62 | 141 | "DINCKLAU | TAYLOR" | 33:54.47 | 10:56 | 14 | M | ROGERSVILLE | MO | 5K | |
| 63 | 160 | "JUNCK | DANNA" | 34:10.87 | 11:01 | 45 | F | BRANSON | MO | 5K | |
| 64 | 148 | "HALL | COLE" | 34:19.26 | 11:04 | 12 | M | SPRINGFIELD | MO | 5K | |
| 65 | 181 | "REDDING | JACK" | 34:19.34 | 11:04 | 66 | M | SPRINGFIELD | MO | 5K | |
| 66 | 189 | "SNIDER | PATRICIA" | 34:25.10 | 11:06 | 54 | F | SPRINGFIELD | MO | 5K | |
| 67 | 156 | "JOHNSON | EMIL" | 34:46.86 | 11:13 | 13 | M | SPRINGFIELD | MO | 5K | |
| 68 | 182 | "REDDING | CINDY" | 34:50.92 | 11:14 | 62 | F | SPRINGFIELD | MO | 5K | |
| 69 | 238 | "LOFTIN | JAMI" | 35:01.82 | 11:18 | 31 | F | SPRINGFIELD | MO | 5K | |
| 70 | 144 | "FORD | MOORE | BUDDY" | 35:03.83 | 11:18 | 17 | M | SPRINGFIELD | MO | 5K |
| 71 | 154 | "JAHNKE | CINDY" | 35:04.26 | 11:19 | 43 | F | SPRINGFIELD | MO | 5K | |
| 72 | 158 | "JONES | SONJA" | 36:16.62 | 11:42 | 29 | F | SPRINGFIELD | MO | 5K | |
| 73 | 149 | "HAYES | THOMAS" | 36:17.82 | 11:42 | 12 | M | SPRINGFIELD | MO | 5K | |
| 74 | 145 | "FOSSE | RYDER" | 36:41.34 | 11:50 | 13 | M | SPRINGFIELD | MO | 5K | |
| 75 | 152 | "HOLDER | JAMES" | 37:01.57 | 11:56 | 27 | M | SPRINGFIELD | MO | 5K | |
| 76 | 151 | "HOLDER | LAUREN" | 37:03.78 | 11:57 | 25 | F | SPRINGFIELD | MO | 5K | |
| 77 | 232 | "WORSHAM | SARAH" | 37:43.13 | 12:10 | 36 | F | ROGERSVILLE | MO | 5K | |
| 78 | 183 | "REPLOGLE | KRISCHELLE" | 37:49.98 | 12:12 | 26 | F | MARSHFIELD | MO | 5K | |
| 79 | 292 | "DAVENPORT | DUSTIN" | 38:20.66 | 12:22 | 29 | M | SPRINGFIELD | MO | 5K | |
| 80 | 194 | "STARK | ANNETTE" | 38:31.57 | 12:25 | 52 | F | ROGERSVILLE | MO | 5K | |
| 81 | 140 | "CURRY | REBECCA" | 38:57.69 | 12:34 | 45 | F | WILLARD | MO | 5K | |
| 82 | 291 | "PENDERGRASS | STACEY" | 41:04.24 | 13:15 | 44 | F | STRAFFORD | MO | 5K | |
| 83 | 168 | "MORRIS | KAYLEE" | 43:06.19 | 13:54 | 24 | F | SPRINGFIELD | MO | 5K | |
| 84 | 193 | "STARK | GARRETT" | 43:07.05 | 13:55 | 25 | M | ROGERSVILLE | MO | 5K | |
| 85 | 240 | "CLINE | LYNN" | 43:27.55 | 14:01 | 65 | M | SPRINGFIELD | MO | 5K | |
| 86 | 113 | "AMEN | ALEX" | 44:51.66 | 14:28 | 15 | F | SPRINGFIELD | MO | 5K | |
| 87 | 155 | "JARAMILLO | CRISTINA" | 46:01.33 | 14:51 | 47 | F | NEOSHO | MO | 5K | |
| 88 | 285 | "SNYDER | KARENE" | 47:11.11 | 15:13 | 41 | F | NIXA | MO | 5K | |
| 89 | 137 | "CAVIN | TRACEY" | 49:17.83 | 15:54 | 45 | F | SPRINGFIELD | MO | 5K | |
| 90 | 138 | "CLOPTON | DEBBIE" | 49:18.15 | 15:54 | 58 | F | FAIR GROVE | MO | 5K | |
| 91 | 146 | "GANN | STARLA" | 49:18.56 | 15:54 | 50 | F | SPARTA | MO | 5K | |
| 92 | 174 | "OWEN | PEGGY" | 49:18.56 | 15:54 | 57 | F | ASH GROVE | MO | 5K | |
| 93 | 188 | "SMITH | STEPHANIE" | 50:48.78 | 16:23 | 45 | F | ROGERSVILLE | MO | 5K | |
| 94 | 187 | "SISNEY-JOHNSON | ADRIAN" | 51:55.11 | 16:45 | 13 | M | SPRINGFIELD | MO | 5K | |
| 95 | 290 | "COLWELL | JENNIFER" | 52:13.62 | 16:51 | 34 | F | SPRINGFIELD | MO | 5K | |
| 96 | 191 | "SOUTER | HAILEY" | 52:24.94 | 16:54 | 15 | F | ROGERSVILLE | MO | 5K | |
| 97 | 157 | "JONES | JEREMY" | 52:27.02 | 16:55 | 37 | M | SPRINGFIELD | MO | 5K | |
| 98 | 195 | "STEVENS | LADONNA" | 54:16.33 | 17:30 | 60 | F | SPRINGFIELD | MO | 5K | |
| 99 | 176 | "PENNINGTON | ROBIN" | 54:18.18 | 17:31 | 57 | F | ROGERSVILLE | MO | 5K | |
| 1 | 836 | "REED | MARSHALL" | 1:15:26.67 | 6:04 | 30 | M | SPRINGFIELD | MO | 20K | |
| 2 | 837 | "REED | KIM" | 1:15:26.67 | 6:04 | 27 | F | SPRINGFIELD | MO | 20K | |
| 3 | 885 | "EDWARDS | DALTON" | 1:16:58.50 | 6:12 | 18 | M | SPRINGFIELD | MO | 20K | |
| 4 | 847 | "SKORICK | PAUL" | 1:25:23.51 | 6:52 | 39 | M | SPRINGFIELD | MO | 20K | |
| 5 | 338 | "COEME | HENRI" | 1:25:36.86 | 6:53 | 62 | M | NEOSHO | MO | 20K | |
| 6 | 803 | "GRIFFIN | JACQUELYN" | 1:31:11.26 | 7:20 | 30 | F | OZARK | MO | 20K | |
| 7 | 817 | "LAUGHLIN | ROSIE" | 1:31:37.73 | 7:22 | 50 | F | SPRINGFIELD | MO | 20K | |
| 8 | 866 | "WILKE | GREG" | 1:34:10.14 | 7:35 | 45 | M | MOUNT VERNON | MO | 20K | |
| 9 | 346 | "DOROSCAN | IOSEFINA" | 1:34:34.81 | 7:37 | 36 | F | ROGERSVILLE | MO | 20K | |
| 10 | 334 | "CASADY | DEAN" | 1:35:59.95 | 7:43 | 58 | M | ROGERSVILLE | MO | 20K | |
| 11 | 1394 | "BAXTER | MIKE" | 1:36:38.42 | 7:47 | 61 | M | SPRINGFIELD | MO | 20K | |
| 12 | 344 | "DE | SOUZA | WESLEY" | 1:36:56.49 | 7:48 | 34 | M | WAYNESVILLE | MO | 20K |
| 13 | 1397 | "EVERETT | JOHN" | 1:37:44.19 | 7:52 | 55 | M | STRAFFORD | MO | 20K | |
| 14 | 865 | "WILCOX | TRINA" | 1:38:13.71 | 7:54 | 39 | F | BATTLEFIELD | MO | 20K | |
| 15 | 341 | "DANIELS | JEFF" | 1:38:45.50 | 7:57 | 46 | M | SPRINGFIELD | MO | 20K | |
| 16 | 337 | "COCHRAN | CHRIS" | 1:39:11.26 | 7:59 | 44 | M | NIXA | MO | 20K | |
| 17 | 879 | "HAWKINS | MICHAEL" | 1:39:22.75 | 7:59 | 56 | M | SPRINGFIELD | MO | 20K | |
| 18 | 876 | "WOLLARD | ALLYN" | 1:39:35.90 | 8:01 | 64 | M | NIXA | MO | 20K | |
| 19 | 823 | "MCKINNIS | KAREN" | 1:41:13.35 | 8:09 | 53 | F | FAIR GROVE | MO | 20K | |
| 20 | 868 | "WILLIAMS | JEFF" | 1:41:38.61 | 8:11 | 49 | M | NIXA | MO | 20K | |
| 21 | 300 | "ACKLIN | RANDY" | 1:42:24.92 | 8:14 | 36 | M | MARSHFIELD | MO | 20K | |
| 22 | 1396 | "EVERETT | SARAH" | 1:42:37.68 | 8:15 | 21 | F | STRAFFORD | MO | 20K | |
| 23 | 326 | "BARNHOUSE | JASON" | 1:43:37.15 | 8:20 | 41 | M | NIXA | MO | 20K | |
| 24 | 864 | "WELLS | DAN" | 1:44:17.91 | 8:24 | 51 | M | SPRINGFIELD | MO | 20K | |
| 25 | 800 | "GODINEZ | JOSE" | 1:44:31.38 | 8:25 | 43 | M | LEBANO | MO | 20K | |
| 26 | 807 | "HARRIS | MARK" | 1:44:59.83 | 8:27 | 35 | M | GALENA | MO | 20K | |
| 27 | 886 | "PHILLIPS | ROD" | 1:45:11.68 | 8:28 | 66 | M | BRANSON | MO | 20K | |
| 28 | 329 | "BOYER | ALLISON" | 1:45:54.30 | 8:31 | 41 | F | ROGERSVILLE | MO | 20K | |
| 29 | 822 | "MATHEWSON | ROD" | 1:45:54.67 | 8:31 | 53 | M | SPRINGFIELD | MO | 20K | |
| 30 | 758 | "GALBRAITH | DALE" | 1:46:19.26 | 8:33 | 47 | M | SEYMOUR | MO | 20K | |
| 31 | 838 | "RIGGAN | WALTER" | 1:47:31.74 | 8:39 | 63 | M | WALNUT SHADE | MO | 20K | |
| 32 | 859 | "TUCKER | JANI" | 1:48:49.75 | 8:45 | 49 | F | LEBANON | MO | 20K | |
| 33 | 317 | "ALEMAN | STEPHEN" | 1:48:53.22 | 8:46 | 63 | M | SPRINGFIELD | MO | 20K | |
| 34 | 1391 | "PERCHES | DANNY" | 1:49:29.46 | 8:49 | 25 | M | BATTLEFIELD | MO | 20K | |
| 35 | 870 | "WISE | DANIELLE" | 1:49:34.62 | 8:49 | 27 | F | SPRINGFIELD | MO | 20K | |
| 36 | 1390 | "GRIFFITE | SCOTT" | 1:50:10.28 | 8:52 | 44 | M | REPUBLIC | MO | 20K | |
| 37 | 853 | "STILL | MICHAEL" | 1:50:47.36 | 8:55 | 32 | M | SPRINGFIELD | MO | 20K | |
| 38 | 1398 | "GRAY | RODNEY" | 1:52:00.12 | 9:01 | 53 | M | SPRINGFIELD | MO | 20K | |
| 39 | 1395 | "BERTSCH | STACEY" | 1:52:40.09 | 9:04 | 48 | F | BILLINGS | MO | 20K | |
| 40 | 875 | "ADAMS | HALLE" | 1:53:01.98 | 9:06 | 44 | M | MARSHFIELD | MO | 20K | |
| 41 | 328 | "BOYER | RON" | 1:53:22.92 | 9:07 | 68 | M | FAIR GROVE | MO | 20K | |
| 42 | 818 | "LEE | PATRICK" | 1:53:26.81 | 9:08 | 54 | M | SPRINGFIELD | MO | 20K | |
| 43 | 832 | "OLLER | VANESSA" | 1:53:38.09 | 9:09 | 29 | F | SPRINGFIELD | MO | 20K | |
| 44 | 811 | "HIETT | JESSE" | 1:54:04.78 | 9:11 | 38 | M | SPRINGFIELD | MO | 20K | |
| 45 | 839 | "ROBINSON | KIMBERLY" | 1:54:32.52 | 9:13 | 42 | F | REPUBLIC | MO | 20K | |
| 46 | 825 | "MEREDITH | JAMES" | 1:55:12.21 | 9:16 | 49 | M | SPRINGFIELD | MO | 20K | |
| 47 | 887 | "PARDUE | VIC" | 1:55:12.21 | 9:16 | 52 | M | | | 20K | |
| 48 | 347 | "ERNSTING | CRAIG" | 1:55:47.86 | 9:19 | 47 | M | BRANSON | MO | 20K | |
| 49 | 333 | "CARROLL | KATHY" | 1:56:00.21 | 9:20 | 56 | F | SPRINGFIELD | MO | 20K | |
| 50 | 869 | "WILSON | SHERRY" | 1:56:19.02 | 9:22 | 43 | F | WAYNESVILLE | MO | 20K | |
| 51 | 860 | "TURK | SCOTT" | 1:57:07.81 | 9:25 | 53 | M | SPRINGFIELD | MO | 20K | |
| 52 | 834 | "PETERMAN | SOL | MARIE" | 1:57:23.82 | 9:27 | 50 | F | BRIGHTON | MO | 20K |
| 53 | 844 | "SHORES | CHERYL" | 1:57:58.09 | 9:30 | 58 | F | LOCKWOOD | MO | 20K | |
| 54 | 342 | "DAUGHERTY | TAYLOR" | 1:59:25.65 | 9:37 | 24 | M | CHADWICK | MO | 20K | |
| 55 | 327 | "BOWLING | RYAN" | 2:00:07.11 | 9:40 | 32 | M | NIXA | MO | 20K | |
| 56 | 809 | "HEMINGWAY | AMY" | 2:00:24.84 | 9:41 | 38 | F | SPRINGFIELD | MO | 20K | |
| 57 | 806 | "HARRIS | MICHIAL" | 2:01:50.44 | 9:48 | 42 | M | BATTLEFIELD | MO | 20K | |
| 58 | 833 | "ORTH | ANGIE" | 2:02:08.37 | 9:50 | 52 | F | OZARK | MO | 20K | |
| 59 | 840 | "SCHULTE | BETH" | 2:02:32.32 | 9:52 | 34 | F | NIXA | MO | 20K | |
| 60 | 336 | "COCHRAN | SHANNON" | 2:02:35.28 | 9:52 | 45 | F | NIXA | MO | 20K | |
| 61 | 843 | "SHAWHAN | REBECCA" | 2:02:55.76 | 9:53 | 51 | F | SPRINGFIELD | MO | 20K | |
| 62 | 881 | "ALBERHASKY | CHANTEL" | 2:03:09.68 | 9:55 | 51 | F | SPRINGFIELD | MO | 20K | |
| 63 | 755 | "FOSTER | EMM" | 2:03:19.42 | 9:55 | 57 | F | REPUBLIC | MO | 20K | |
| 64 | 810 | "HEPLER | DOUG" | 2:03:36.64 | 9:57 | 41 | M | SPRINGFIELD | MO | 20K | |
| 65 | 1386 | "FRANKS | RICK" | 2:03:52.09 | 9:58 | 62 | M | BATESVILLE | MO | 20K | |
| 66 | 330 | "BREWER | MATT" | 2:03:55.97 | 9:58 | 32 | M | SPRINGFIELD | MO | 20K | |
| 67 | 335 | "CLEMENTS | JANET" | 2:04:13.38 | 9:59 | 51 | F | STRAFFORD | MO | 20K | |
| 68 | 324 | "BAKER | RACHEL" | 2:04:32.87 | 10:01 | 37 | F | SPRINGFIELD | MO | 20K | |
| 69 | 316 | "ALBERTSON | KANE" | 2:04:47.11 | 10:02 | 29 | M | OZARK | MO | 20K | |
| 70 | 880 | "BESHEARS | EVA" | 2:04:52.70 | 10:03 | 38 | F | SPRINGFIELD | MO | 20K | |
| 71 | 842 | "SEILER | CRISTIE" | 2:05:40.62 | 10:07 | 30 | F | SPRINGFIELD | MO | 20K | |
| 72 | 827 | "NELSON | ALISON" | 2:06:12.26 | 10:09 | 30 | F | OZARK | MO | 20K | |
| 73 | 830 | "NEWMAN | JEFF" | 2:06:12.58 | 10:09 | 51 | M | SPRINGFIELD | MO | 20K | |
| 74 | 882 | "CATT | RC" | 2:06:18.16 | 10:10 | 64 | M | SPRINGFIELD | MO | 20K | |
| 75 | 808 | "HARRISON | CARI" | 2:08:22.36 | 10:20 | 34 | F | WALNUT GROVE | MO | 20K | |
| 76 | 804 | "GUYER | KELE" | 2:08:48.30 | 10:22 | 44 | F | LEBANON | MO | 20K | |
| 77 | 813 | "JOHNSON | SARA" | 2:08:48.47 | 10:22 | 35 | F | LEBANON | MO | 20K | |
| 78 | 824 | "MCNEILIS | CARI" | 2:09:08.44 | 10:23 | 36 | F | SPRINGFIELD | MO | 20K | |
| 79 | 1392 | "FABRO | DUANE" | 2:09:29.14 | 10:25 | 42 | M | SPRINGFIELD | MO | 20K | |
| 80 | 1399 | "DAVENPORT | STEPHANIE" | 2:12:26.21 | 10:39 | 33 | F | SPRINGFIELD | MO | 20K | |
| 81 | 323 | "BAILEY | JODY" | 2:12:51.26 | 10:41 | 60 | M | SPRINGFIELD | MO | 20K | |
| 82 | 873 | "WOOD | LISA" | 2:13:08.12 | 10:43 | 49 | F | MARSHFIELD | MO | 20K | |
| 83 | 877 | "NELLESSON | SHARON" | 2:13:09.00 | 10:43 | 46 | F | FONDDULAC | WI | 20K | |
| 84 | 857 | "THOMAS | DEE" | 2:13:40.28 | 10:45 | 41 | F | SPRINGFIELD | MO | 20K | |
| 85 | 845 | "SHULTZ | DANIEL" | 2:13:42.67 | 10:46 | 51 | M | SPRINGFIELD | MO | 20K | |
| 86 | 815 | "KNAPP | LINDSEY" | 2:14:28.42 | 10:49 | 23 | F | ARNOLD | MO | 20K | |
| 87 | 851 | "STEWART | JESSI" | 2:14:28.43 | 10:49 | 22 | F | BARNHART | MO | 20K | |
| 88 | 852 | "STEWART | CARA" | 2:14:29.39 | 10:49 | 22 | F | BARNHART | MO | 20K | |
| 89 | 1388 | "NOBLE | KAREN" | 2:15:00.59 | 10:52 | 54 | F | SPRINGFIELD | MO | 20K | |
| 90 | 1387 | "SLEXANDER | JOEL" | 2:15:17.17 | 10:53 | 54 | M | SPRINGFIELD | MO | 20K | |
| 91 | 805 | "HAMPTON | RON" | 2:15:28.82 | 10:54 | 41 | M | SPRINGFIELD | MO | 20K | |
| 92 | 855 | "SWAFFORD | LAUREN" | 2:15:30.21 | 10:54 | 29 | F | FAIR GROVE | MO | 20K | |
| 93 | 349 | "FIELDS | BRIAN" | 2:15:30.56 | 10:54 | 35 | M | FAIR GROVE | MO | 20K | |
| 94 | 345 | "DEWAR | ROBERT" | 2:15:48.52 | 10:56 | 70 | M | SPRINGFIELD | MO | 20K | |
| 95 | 848 | "SMITH | RONDA" | 2:16:13.10 | 10:58 | 47 | F | SPRINGFIELD | MO | 20K | |
| 96 | 872 | "WOHNOUTKA | KATHRYN" | 2:16:22.67 | 10:58 | 49 | F | BOLIVAR | MO | 20K | |
| 97 | 861 | "VAN WINKLE | MELITA" | 2:16:22.76 | 10:58 | 53 | F | OZARK | MO | 20K | |
| 98 | 820 | "LUND | GENE" | 2:17:03.18 | 11:02 | 74 | M | SPRINGFIELD | MO | 20K | |
| 99 | 821 | "LYONS | REGINA" | 2:17:27.25 | 11:04 | 28 | F | STRAFFORD | MO | 20K | |
| 100 | 867 | "WILLIAMS | LAURA" | 2:17:51.90 | 11:06 | 50 | F | NIXA | MO | 20K | |
| 101 | 311 | "ADAMS | GLENDA" | 2:20:20.27 | 11:18 | 56 | F | SPRINGFIELD | MO | 20K | |
| 102 | 332 | "CANTRELL | COURTNEY" | 2:20:20.29 | 11:18 | 35 | F | OZARK | MO | 20K | |
| 103 | 878 | "BURDEN | BRENDA" | 2:21:15.81 | 11:22 | 49 | F | WEST PLAINS | MO | 20K | |
| 104 | 802 | "GOODEN | FRANCES" | 2:21:53.35 | 11:25 | 59 | F | FORDLAND | MO | 20K | |
| 105 | 829 | "NEU | ANN" | 2:21:55.02 | 11:25 | 59 | F | SPRINGFIELD | MO | 20K | |
| 106 | 849 | "SNYDER | JEN" | 2:22:18.56 | 11:27 | 44 | F | SPRINGFIELD | MO | 20K | |
| 107 | 841 | "SCRUGGS | JOE" | 2:24:39.36 | 11:38 | 53 | M | SPRINGFIELD | MO | 20K | |
| 108 | 828 | "NENTRUP | ELISE" | 2:24:59.63 | 11:40 | 45 | F | LOCKWOOD | MO | 20K | |
| 109 | 343 | "DAVIS | JERI" | 2:25:35.33 | 11:43 | 48 | F | OZARK | MO | 20K | |
| 110 | 871 | "WITTMER | MELISSA" | 2:27:17.12 | 11:51 | 38 | F | SPRINGFIELD | MO | 20K | |
| 111 | 831 | "O'DELL | CHRISTINE" | 2:27:17.34 | 11:51 | 42 | F | SPRINGFIELD | MO | 20K | |
| 112 | 774 | "GATES | MARGARET" | 2:30:09.10 | 12:05 | 71 | F | AVA | MO | 20K | |
| 113 | 856 | "TAYLOR | SONYA" | 2:31:59.02 | 12:14 | 45 | F | ALDRICH | MO | 20K | |
| 114 | 325 | "BARGAS | KAREN" | 2:31:59.03 | 12:14 | 50 | F | SPRINGFIELD | MO | 20K | |
| 115 | 814 | "JONES | CARISSA" | 2:33:19.26 | 12:20 | 40 | F | SPRINGFIELD | MO | 20K | |
| 116 | 348 | "FESLER | LAURA" | 2:35:05.71 | 12:29 | 45 | F | REPUBLIC | MO | 20K | |
| 117 | 826 | "MRAD | DAVID" | 2:35:05.95 | 12:29 | 46 | M | SPRINGFIELD | MO | 20K | |
| 118 | 1389 | "FREE | VANCE" | 2:38:03.58 | 12:43 | 48 | M | SPRINGFIELD | MO | 20K | |
| 119 | 801 | "GOOD | EMILY" | 2:38:07.16 | 12:43 | 38 | F | SPRINGFIELD | MO | 20K | |
| 120 | 1385 | "WELLS | GAYLA" | 2:43:14.38 | 13:08 | 44 | F | SPRINGFIELD | MO | 20K | |
| 121 | 340 | "CUMLEY | BECKY" | 2:44:35.57 | 13:15 | 49 | F | SPRINGFIELD | MO | 20K | |
| 122 | 854 | "SULLIVAN | MARY" | 2:45:36.32 | 13:20 | 39 | F | SPRINGFIELD | MO | 20K | |
| 123 | 858 | "TORRES | RAFAEL" | 2:47:04.31 | 13:27 | 28 | M | CARTHAGE | MO | 20K | |
| 124 | 883 | "MOLINA | ANNE-MARIE" | 2:47:04.81 | 13:27 | 47 | F | JOPLIN | MO | 20K | |
| 125 | 863 | "WEBB | SHERRY" | 2:50:23.11 | 13:43 | 49 | F | HIGHLANDVILLE | MO | 20K | |
| 126 | 884 | "SPEAK | CRYSTAL" | 2:55:43.65 | 14:08 | 44 | F | SPRINGFIELD | MO | 20K | |
| 127 | 862 | "WASSON | ELIZABETH" | 2:55:44.10 | 14:08 | 42 | F | FAIR GROVE | MO | 20K | |
| 128 | 850 | "ST CIN | ED" | 3:33:27.03 | 17:11 | 72 | M | PLEASANT HOPE | MO | 20K | |
(Event 169,114)