The Summit Parent Organization will be hosting our 12th annual Run for The Summit on Saturday September 22, 2018. This year we are hosting a Far Out 5K and 1 Mile Fun Run at the Missouri Institute of Natural Science. Participants are encouraged to dress in their grooviest running gear for our 1960s inspired event!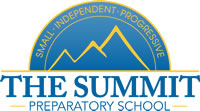 The Summit:
The Summit is a small, progressive, independent school that cares beyond the completion of required courses to the development and future of the whole child, teaching not only the skills for academic success, but more importantly how to overcome challenges, solve problems, and pursue lifelong achievement.

Cup-Free Race:
That's right...we are not providing cups at water stations! The Summit will be hosting a Cup-Free Race! Registrants will receive a Hydra Pouch personal hydration device. It's lightweight and easy to carry while running, and is easy to fill at the Ultra Spout filling stations along the course. Cup-Free Racing means: safer aid stations with fewer cups to slip on; faster, more efficient, and less crowded aid stations; less litter, trash, and waste.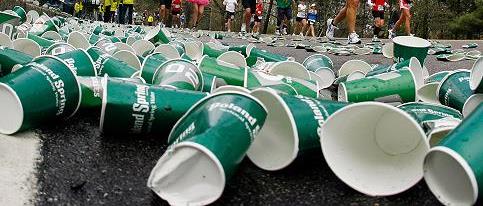 Please like our event on Facebook! facebook.com/runforthesummit
Event Organizer(s):


Register
To participate in this event please complete the required fields below. You can register more than one attendee/participants by clicking the "+Add Ticket button. This information will be shared with the Event Director (Note: billing and payment information are not shared).
ActNow Promotions Waiver: I understand running is a potentially hazardous activity. I should not enter and participate unless I am physically fit, mentally able and properly trained. I agree to abide by any decision of the race officials relative to my ability to safely complete the run. I certify I am in good health and properly trained to run the distance of this race. I assume all risks associated with running in this event, all risks being known and being appreciated by me. I understand my entry fee is non-refundable. Having read this waiver and knowing these facts, and considering your accepting my entry into this running event, I, for myself and my estate, heirs, survivors, descendants and anyone on whose behalf I may act (including all minor children and charges and their estates heirs and survivors), do hereby permanently and forever completely give up, surrender, waive, release and terminate any and all claims or liabilities of any kind, arising in tort, contract or otherwise, against ActNow Promotions/Racing, The Summit Preparatory School, and their respective officials, directors, trustees, agents, volunteers, employees, sponsors and affiliates arising from my participation in this event, including but not limited to claims arising out of past or future negligence or carelessness on their part. I hereby consent to the use of image in photographs, videos and other recordings for promotional purposes.
(Event 375,324)