Events: 1 Miler, Half Marathon, Full Marathon, 4 Person Marathon Relay, 6 Hour Run.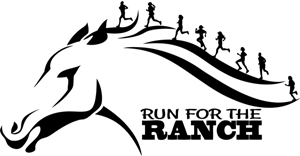 Benefiting: Proceeds benefit the Good Samaritan Boys Ranch and the Ozark Mountain Ridge Runners.
Location: Starts and finishes at Parking Lot #24, Kings and Grand, MSU Campus, Springfield, MO (1/4 mile SW of intersection of National & Grand).
ONLINE REGISTRATION WILL CLOSE THURSDAY AT 5PM.
Event Organizer(s):

Results
Got Feedback? Take a moment to complete our Survey and let us know!Take the Survey
| | | | | | | | | | | | | | | | | | | | | | |
| --- | --- | --- | --- | --- | --- | --- | --- | --- | --- | --- | --- | --- | --- | --- | --- | --- | --- | --- | --- | --- | --- |
| Place | First Name | Last Name | Age | Gender | City | State | Bib | Laps | Division | Total | Lap 1 | Lap 2 | Lap 3 | Lap 4 | Lap 5 | Lap 6 | Lap 7 | Lap 8 | Lap 9 | Lap 10 | Lap 11 |
| | | | | | | | | | | | | | | | | | | | | | |
| 1 | LUKE | WEGENKA | 20 | M | SPRINGFIELD | MO | 35 | | 1 MILE | 5:16.17 | | | | | | | | | | | |
| 2 | JAMIE | MORENO | 48 | M | BATTLEFIELD | MO | 58 | | 1 MILE | 5:17.40 | | | | | | | | | | | |
| 3 | MATT | WEGENKA | 55 | M | SPRINGFIELD | MO | 36 | | 1 MILE | 5:22.68 | | | | | | | | | | | |
| 4 | GREGG | GLENN | 46 | M | NIXA | MO | 49 | | 1 MILE | 5:47.83 | | | | | | | | | | | |
| 5 | BRANDON | ADAMSON | 47 | M | ROGERSVILLE | MO | 30 | | 1 MILE | 6:02.53 | | | | | | | | | | | |
| 6 | NATHAN | TOLIVER | 40 | M | OZARK | MO | 50 | | 1 MILE | 6:18.36 | | | | | | | | | | | |
| 7 | GARY | ARTHAUD | 72 | M | ROGERSVILLE | MO | 1 | | 1 MILE | 6:31.40 | | | | | | | | | | | |
| 8 | GREG | BAIRD | 35 | M | SPRINGFIELD | MO | 44 | | 1 MILE | 6:33.48 | | | | | | | | | | | |
| 9 | JOHN | BURNS | 63 | M | SPRINGFIELD | MO | 5 | | 1 MILE | 6:40.13 | | | | | | | | | | | |
| 10 | MICHAEL | STILL | 36 | M | SPRINGFIELD | MO | 43 | | 1 MILE | 6:44.61 | | | | | | | | | | | |
| 11 | KIMBER | RAINS | 16 | F | SPARTA | MO | 48 | | 1 MILE | 6:53.35 | | | | | | | | | | | |
| 12 | JOHN | EVERETT | 59 | M | STRAFFORD | MO | 59 | | 1 MILE | 7:03.52 | | | | | | | | | | | |
| 13 | DALE | GALBRAITH | 51 | M | SEYMOUR | MO | 60 | | 1 MILE | 7:06.36 | | | | | | | | | | | |
| 14 | TRINA | WILCOX | 43 | F | BATTLEFIELD | MO | 26 | | 1 MILE | 7:11.51 | | | | | | | | | | | |
| 15 | ALICIA | ADAMSON | 45 | F | ROGERSVILLE | MO | 29 | | 1 MILE | 7:11.56 | | | | | | | | | | | |
| 16 | RUSS | RITCHHART | 69 | M | CARTHAGE | MO | 55 | | 1 MILE | 7:12.43 | | | | | | | | | | | |
| 17 | BRAD | CRAWFORD | 36 | M | MARSHFIELD | MO | 7 | | 1 MILE | 7:15.51 | | | | | | | | | | | |
| 18 | KATHY | RITCHHART | 59 | F | CARTHAGE | MO | 56 | | 1 MILE | 7:16.47 | | | | | | | | | | | |
| 19 | RAINEE | NOEL | 12 | F | SPRINGFIELD | MO | 37 | | 1 MILE | 7:24.22 | | | | | | | | | | | |
| 20 | GARY | PERKINS | 54 | M | SPRINGFIELD | MO | 14 | | 1 MILE | 7:25.55 | | | | | | | | | | | |
| 21 | DALAL | RAIKOS | 39 | F | SPRINGFIELD | MO | 15 | | 1 MILE | 7:28.34 | | | | | | | | | | | |
| 22 | CHRISTINE | CORNELIUS | 50 | F | BUFFALO | MO | 34 | | 1 MILE | 7:42.32 | | | | | | | | | | | |
| 23 | LARRY | SCHULZ | 48 | M | ROGERSVILLE | MO | 38 | | 1 MILE | 7:44.24 | | | | | | | | | | | |
| 24 | KIRSTEN | SPILDE | 16 | F | SPRINGFIELD | MO | 21 | | 1 MILE | 7:45.58 | | | | | | | | | | | |
| 25 | BRET | SPILDE | 12 | M | SPRINGFIELD | MO | 23 | | 1 MILE | 7:45.70 | | | | | | | | | | | |
| 26 | JULLIAN | ADAMSON | 14 | F | ROGERSVILLE | MO | 32 | | 1 MILE | 8:24.00 | | | | | | | | | | | |
| 27 | CATHERINE | SOSTAK | 36 | F | HARTSVILLE | MO | 19 | | 1 MILE | 8:42.96 | | | | | | | | | | | |
| 28 | BRUCE | STANSBERRY | 67 | M | INDEPENDENCE | MO | 54 | | 1 MILE | 8:45.10 | | | | | | | | | | | |
| 29 | ANN | HEGSTROM | 63 | F | DESOTO | MO | 41 | | 1 MILE | 8:51.15 | | | | | | | | | | | |
| 30 | ASHLEY | SHINE | 26 | F | REPUBLIC | MO | 17 | | 1 MILE | 8:57.99 | | | | | | | | | | | |
| 31 | NATALEAH | TOLIVER | 8 | F | OZARK | MO | 51 | | 1 MILE | 9:03.20 | | | | | | | | | | | |
| 32 | JODY | BAILEY | 64 | M | SPRINGFIELD | MO | 61 | | 1 MILE | 9:07.30 | | | | | | | | | | | |
| 33 | STEPHANIE | YOUNG | 43 | F | SPRINGFIELD | MO | 33 | | 1 MILE | 9:11.91 | | | | | | | | | | | |
| 34 | TAMARA | ARTHAUD | 61 | F | ROGERSVILLE | MO | 2 | | 1 MILE | 9:28.81 | | | | | | | | | | | |
| 35 | JODY | HATCHER | 53 | M | MT. PLEASANT | MO | 39 | | 1 MILE | 9:47.04 | | | | | | | | | | | |
| 36 | ALEXA | SPILDE | 10 | F | SPRINGFIELD | MO | 22 | | 1 MILE | 10:54.71 | | | | | | | | | | | |
| 37 | MARGO | SPILDE | 48 | F | SPRINGFIELD | MO | 20 | | 1 MILE | 11:00.01 | | | | | | | | | | | |
| 38 | ANDREA | NATAL | 49 | F | SPRINGFIELD | MO | 13 | | 1 MILE | 11:18.55 | | | | | | | | | | | |
| 39 | JAMES | GOODEN | 40 | M | SPRINGFIELD | MO | 8 | | 1 MILE | 11:59.49 | | | | | | | | | | | |
| 40 | XANDER | GOODIN | 11 | M | SPRINGFIELD | MO | 9 | | 1 MILE | 11:59.67 | | | | | | | | | | | |
| 41 | THERESA | CHENAULT | 52 | F | ROGERSVILLE | MO | 6 | | 1 MILE | 12:43.67 | | | | | | | | | | | |
| 42 | CORDELIA | GILMONE | 8 | F | SPRINGFIELD | MO | 45 | | 1 MILE | 12:52.24 | | | | | | | | | | | |
| 43 | DENISE | HATCHER | 53 | F | MT. PLEASANT | | 40 | | 1 MILE | 13:12.62 | | | | | | | | | | | |
| 44 | SHAWN | CROWLEY | 59 | F | BILLINGS | MO | 57 | | 1 MILE | 13:48.71 | | | | | | | | | | | |
| 45 | JEREMY | SLOAN | 46 | M | GREENWOOD | MO | 18 | | 1 MILE | 13:59.19 | | | | | | | | | | | |
| 46 | PATTY | SLOAN | 48 | F | GREENWOOD | MO | 53 | | 1 MILE | 13:59.28 | | | | | | | | | | | |
| 47 | CHRIS | SELLERS | 67 | F | BILLINGS | MO | 16 | | 1 MILE | 14:07.10 | | | | | | | | | | | |
| 48 | HAYLEY | HATCHER | 24 | F | MT. PLEASANT | | 42 | | 1 MILE | 14:34.03 | | | | | | | | | | | |
| 49 | JOSPER | GILMONE | 10 | M | SPRINGFIELD | MO | 47 | | 1 MILE | 15:33.24 | | | | | | | | | | | |
| 50 | LADONNA | STEPHENS | 64 | F | SPRINGFIELD | MO | 46 | | 1 MILE | 15:38.45 | | | | | | | | | | | |
| 51 | GEE | WILLIAMS | 88 | F | SPRINGFIELD | MO | 27 | | 1 MILE | 16:38.10 | | | | | | | | | | | |
| 52 | MELINDA | SYKES | 55 | F | BARNETT | | 24 | | 1 MILE | 19:19.97 | | | | | | | | | | | |
| 53 | PATRICIA | BLADES | 75 | F | REPUBLIC | MO | 4 | | 1 MILE | 24:44.35 | | | | | | | | | | | |
| 1 | BRENT | BLACKLOCK | 43 | M | KANSAS CITY | MO | 823 | 4 | Half | 1:20:47.34 | 20:02.36 | 20:12.87 | 20:23.93 | 20:08.17 | | | | | | | |
| 2 | JOSH | FERGUSON | 21 | M | BELLEVILLE | IL | 704 | 4 | Half | 1:22:51.77 | 19:14.57 | 20:35.21 | 20:39.96 | 22:22.02 | | | | | | | |
| 3 | JASON | DIFANI | 40 | M | SPRINGFIELD | MO | 820 | 4 | Half | 1:23:26.64 | 19:59.47 | 20:16.88 | 21:45.85 | 21:24.44 | | | | | | | |
| 4 | KIMI | REED | 31 | F | SPRINGFIELD | MO | 765 | 4 | Half | 1:24:09.97 | 21:26.33 | 21:39.74 | 20:49.19 | 20:14.69 | | | | | | | |
| 5 | ERIK | GONZALES | 38 | M | EL RENO | OK | 810 | 4 | Half | 1:24:28.27 | 21:18.35 | 20:43.55 | 21:01.14 | 21:25.22 | | | | | | | |
| 6 | PAUL | SKORICK | 43 | M | SPRINGFIELD | MO | 770 | 4 | Half | 1:26:07.75 | 21:04.43 | 21:19.70 | 21:45.92 | 21:57.69 | | | | | | | |
| 7 | LAURA | TARANTINO | 24 | F | OMAH | NE | 779 | 4 | Half | 1:27:12.52 | 21:24.19 | 21:37.08 | 22:08.48 | 22:02.77 | | | | | | | |
| 8 | AMY | PINEGAR | 44 | F | SPRINGFIELD | MO | 803 | 4 | Half | 1:29:19.93 | 21:45.62 | 22:02.32 | 22:34.83 | 22:57.15 | | | | | | | |
| 9 | DAVID | NICHOLLS | 16 | M | HIGH RIDGE | MO | 759 | 4 | Half | 1:31:54.68 | 21:51.95 | 22:28.75 | 23:30.39 | 24:03.57 | | | | | | | |
| 10 | MACKENZIE | MOGOLLON | 27 | F | WHITEMAN AFB | MO | 754 | 4 | Half | 1:33:10.93 | 22:29.34 | 23:06.71 | 23:26.59 | 24:08.27 | | | | | | | |
| 11 | OWEN | TARANTINO | 53 | M | BALLWIN | MO | 778 | 4 | Half | 1:33:22.51 | 22:46.28 | 23:00.58 | 23:39.48 | 23:56.15 | | | | | | | |
| 12 | RYAN | NICHOLLS | 43 | M | HIGH RIDGE | MO | 758 | 4 | Half | 1:34:55.71 | 22:43.88 | 23:21.96 | 24:17.74 | 24:32.12 | | | | | | | |
| 13 | CHAD | JOHNSON | 41 | M | OZARK | MO | 731 | 4 | Half | 1:37:20.24 | 24:41.23 | 24:54.98 | 24:17.67 | 23:26.35 | | | | | | | |
| 14 | MEGAN | BROWN | 40 | F | PARKVILLE | MO | 671 | 4 | Half | 1:38:28.78 | 24:30.70 | 24:20.87 | 24:45.70 | 24:51.50 | | | | | | | |
| 15 | KENNY | MILLER | 42 | M | ST. JOSEPH | MO | 753 | 4 | Half | 1:40:00.44 | 22:57.36 | 24:59.95 | 26:20.83 | 25:42.29 | | | | | | | |
| 16 | CLIFTON | BROWN | 33 | M | SPRINGFIELD | MO | 674 | 4 | Half | 1:40:16.48 | 25:59.41 | 25:16.31 | 24:55.67 | 24:05.07 | | | | | | | |
| 17 | JOHN | ALLEN | 53 | M | STRAFFORD | MO | 653 | 4 | Half | 1:40:22.02 | 24:16.19 | 24:40.09 | 25:32.60 | 25:53.13 | | | | | | | |
| 18 | BRANDON | ADAMSON | 47 | M | ROGERSVILLE | MO | 802 | 4 | Half | 1:42:39.75 | 25:10.14 | 25:51.08 | 25:50.19 | 25:48.34 | | | | | | | |
| 19 | RYAN | SLIGHT | 44 | M | SPRINGFIELD | MO | 771 | 4 | Half | 1:43:03.65 | 24:10.51 | 25:00.66 | 26:25.16 | 27:27.31 | | | | | | | |
| 20 | AUBREY | BOATWRIGHT | 16 | F | AURORA | MO | 667 | 4 | Half | 1:43:29.64 | 24:34.28 | 25:40.25 | 26:19.08 | 26:56.02 | | | | | | | |
| 21 | VANESSA | COLEMAN | 37 | F | OZARK | MO | 687 | 4 | Half | 1:44:15.28 | 27:00.57 | 25:57.61 | 25:56.58 | 25:20.50 | | | | | | | |
| 22 | DEAN | CASADY | 62 | M | ROGERSVILLE | MO | 682 | 4 | Half | 1:44:24.76 | 25:34.95 | 25:44.27 | 26:32.94 | 26:32.59 | | | | | | | |
| 23 | KATIE | BURGER | 34 | F | SPRINGFIELD | MO | 677 | 4 | Half | 1:44:28.47 | 26:39.05 | 26:03.61 | 26:05.25 | 25:40.55 | | | | | | | |
| 24 | JAMES | TAYLOR | 63 | M | STRAFFORD | MO | 780 | 4 | Half | 1:45:21.67 | 25:43.47 | 26:09.93 | 26:44.41 | 26:43.85 | | | | | | | |
| 25 | JOHN | EVERETT | 59 | M | STRAFFORD | MO | 703 | 4 | Half | 1:47:48.10 | 26:54.09 | 26:45.28 | 26:43.75 | 27:24.97 | | | | | | | |
| 26 | LUIS | GALLARDO | 28 | M | SAN DIEGO | CA | 806 | 4 | Half | 1:48:24.24 | 24:32.97 | 25:09.59 | 29:13.88 | 29:27.79 | | | | | | | |
| 27 | MIKE | LANE | 50 | M | PLEASANT HOPE | MO | 804 | 4 | Half | 1:49:31.85 | 25:14.38 | 27:06.09 | 28:30.85 | 28:40.52 | | | | | | | |
| 28 | RAUL | CERON | 66 | M | SPRINGFIELD | MO | 684 | 4 | Half | 1:50:27.46 | 26:51.16 | 27:08.42 | 27:18.63 | 29:09.23 | | | | | | | |
| 29 | CHEYANN | HORTON | 27 | F | HOUSTON | TX | 726 | 4 | Half | 1:50:40.99 | 27:20.83 | 27:24.02 | 27:26.47 | 28:29.65 | | | | | | | |
| 30 | CAROL | BULLARD | 59 | F | SPRINGFIELD | MO | 675 | 4 | Half | 1:50:42.92 | 27:09.86 | 27:32.92 | 27:59.09 | 28:01.02 | | | | | | | |
| 31 | HANNAH | MONTGOMERY | 26 | F | SPRINGFIELD | MO | 755 | 4 | Half | 1:51:28.22 | 25:11.19 | 26:28.70 | 28:51.42 | 30:56.90 | | | | | | | |
| 32 | GREG | MITCHELL | 47 | M | REPUBLIC | MO | 812 | 4 | Half | 1:52:46.17 | 27:53.60 | 27:40.31 | 28:16.70 | 28:55.56 | | | | | | | |
| 33 | ETHAN | BROWN | 46 | M | LEBANON | MO | 741 | 4 | Half | 1:53:45.59 | 25:38.92 | 27:59.82 | 29:19.45 | 30:47.38 | | | | | | | |
| 34 | JODI | BERENDZEN | 38 | F | JEFFERSON CITY | MO | 663 | 4 | Half | 1:54:41.04 | 27:17.08 | 28:10.37 | 29:07.65 | 30:05.92 | | | | | | | |
| 35 | NATHAN | MESHAU | 19 | M | LIBERTY | MO | 752 | 4 | Half | 1:54:43.61 | 28:50.62 | 28:18.86 | 28:57.26 | 28:36.84 | | | | | | | |
| 36 | SHAUN | WOLFE | 15 | M | FULTON | MO | 795 | 4 | Half | 1:54:59.14 | 26:13.17 | 26:30.40 | 30:45.34 | 31:30.22 | | | | | | | |
| 37 | DALE | GALBRAITH | 51 | M | SEYMOUR | MO. | 694 | 4 | Half | 1:55:08.78 | 27:05.36 | 27:44.29 | 29:14.36 | 31:04.75 | | | | | | | |
| 38 | TIM | MAPES | 55 | M | ATLANTA | GA | 746 | 4 | Half | 1:55:09.51 | 28:42.69 | 28:21.64 | 29:01.68 | 29:03.49 | | | | | | | |
| 39 | JOHN | STEINBERG | 61 | M | SPRINGFIELD | MO | 775 | 4 | Half | 1:55:19.77 | 27:16.78 | 27:28.72 | 29:38.71 | 30:55.54 | | | | | | | |
| 40 | CASSIE | VIETS | 31 | F | GOODSON | MO | 787 | 4 | Half | 1:56:20.67 | 26:08.75 | 27:47.51 | 31:34.43 | 30:49.97 | | | | | | | |
| 41 | STEVE | CADDLE | 50 | M | BRONX | NY | 678 | 4 | Half | 1:57:02.93 | 28:07.73 | 28:22.56 | 29:36.93 | 30:55.69 | | | | | | | |
| 42 | TOBY | CARRIG | 52 | M | STE. GENEVIEVE | MO | 681 | 4 | Half | 1:57:52.78 | 26:48.30 | 28:32.94 | 30:26.15 | 32:05.37 | | | | | | | |
| 43 | CHRISTY | DREMAN | 46 | F | LAQUEY | MO | 824 | 4 | Half | 1:58:38.41 | 30:02.62 | 29:37.07 | 29:06.02 | 29:52.69 | | | | | | | |
| 44 | EMILY | MERTENSMEYER | 36 | F | ROGERSVILLE | MO | 751 | 4 | Half | 1:58:39.38 | 29:45.09 | 29:43.65 | 29:39.12 | 29:31.50 | | | | | | | |
| 45 | BRIAN | MCDONIE | 28 | M | BLOOMINGTON | IN | 748 | 4 | Half | 1:58:45.13 | 29:02.89 | 29:17.18 | 30:23.06 | 30:01.99 | | | | | | | |
| 46 | NANCY | REA | 56 | F | BOLIVAR | MO | 821 | 4 | Half | 2:00:06.32 | 31:02.44 | 30:00.04 | 29:41.20 | 29:22.62 | | | | | | | |
| 47 | LINDY | EMMERT | 52 | F | JOPLIN | MO | 650 | 4 | Half | 2:00:07.94 | 27:29.33 | 29:00.70 | 30:18.82 | 33:19.08 | | | | | | | |
| 48 | DAVID | ARMSTRONG | 60 | M | CENTERTON | AR | 807 | 4 | Half | 2:00:34.93 | 27:40.66 | 29:27.84 | 31:31.07 | 31:55.35 | | | | | | | |
| 49 | JIM | MCKINNEY | 48 | M | LAMONI | IA | 750 | 4 | Half | 2:01:10.62 | 29:57.91 | 29:32.89 | 30:00.50 | 31:39.31 | | | | | | | |
| 50 | JOE | HARGUS | 14 | M | AURORA | MO | 713 | 4 | Half | 2:01:50.59 | 27:36.59 | 29:18.66 | 31:27.06 | 33:28.26 | | | | | | | |
| 51 | JOSEPH | BECHARD | 29 | M | MOSCOW | ID | 661 | 4 | Half | 2:02:37.56 | 27:41.90 | 29:01.18 | 31:42.25 | 34:12.22 | | | | | | | |
| 52 | CHRIS | WOOD | 54 | M | NEWBURGH | IN | 797 | 4 | Half | 2:03:21.90 | 30:13.06 | 30:04.98 | 31:04.77 | 31:59.08 | | | | | | | |
| 53 | CHARLIE | HUNGERFORD | 59 | M | SPRINGFIELD | MO | 727 | 4 | Half | 2:03:32.62 | 26:53.70 | 28:11.99 | 32:07.95 | 36:18.95 | | | | | | | |
| 54 | ERIC | ROBERTS | 57 | M | SPRINGFIELD | MO | 814 | 4 | Half | 2:03:43.54 | 28:59.24 | 29:34.23 | 31:35.08 | 33:34.97 | | | | | | | |
| 55 | CHAD | BRESHEARS | 43 | M | SPRINGFIELD | MO | 670 | 4 | Half | 2:04:40.49 | 30:27.26 | 29:51.87 | 31:48.60 | 32:32.74 | | | | | | | |
| 56 | MICHAEL | RAGSDALE | 35 | M | MARSHFIELD | MO | 764 | 4 | Half | 2:04:41.56 | 31:49.05 | 31:39.58 | 31:15.96 | 29:56.95 | | | | | | | |
| 57 | JESS | KOHLMEIER | 33 | F | JEFFERSON CITY | MO | 736 | 4 | Half | 2:04:54.10 | 29:56.47 | 30:02.43 | 32:06.90 | 32:48.28 | | | | | | | |
| 58 | JOETH | ZUCCO | 53 | F | LINCOLN | NE | 798 | 4 | Half | 2:04:55.68 | 29:14.52 | 30:25.25 | 32:32.13 | 32:43.77 | | | | | | | |
| 59 | JOHN | BALL | 67 | M | LEES SUMMIT | MO | 659 | 4 | Half | 2:05:13.41 | 30:30.87 | 30:41.49 | 31:26.51 | 32:34.53 | | | | | | | |
| 60 | LAUREN | ESTES | 30 | F | CULLMAN | AL | 702 | 4 | Half | 2:05:23.84 | 31:12.86 | 30:11.67 | 31:21.19 | 32:38.10 | | | | | | | |
| 61 | BRENDA | BRAMEL | 37 | F | FORT LEONARD WOOD | MO | 668 | 4 | Half | 2:06:24.69 | 28:39.57 | 32:26.49 | 32:31.76 | 32:46.85 | | | | | | | |
| 62 | ASHLEY | ARWOOD | 32 | F | RICH HILL | MO | 655 | 4 | Half | 2:06:44.43 | 31:47.33 | 31:08.70 | 31:43.15 | 32:05.24 | | | | | | | |
| 63 | MARTHA | CAMERON | 34 | F | ROLLA | MO | 679 | 4 | Half | 2:07:09.44 | 30:25.61 | 30:52.97 | 32:58.60 | 32:52.24 | | | | | | | |
| 64 | EMILY | HELTON | 30 | F | ROLLA | MO | 720 | 4 | Half | 2:07:09.89 | 30:25.95 | 30:53.11 | 33:00.89 | 32:49.93 | | | | | | | |
| 65 | JOSE | DOMINGUEZ | 55 | M | SPRINGFIELD | MO | 696 | 4 | Half | 2:07:16.68 | 28:57.57 | 31:05.25 | 33:22.99 | 33:50.86 | | | | | | | |
| 66 | BRAD | CRAWFORD | 36 | M | MARSHFIELD | MO | 689 | 4 | Half | 2:08:01.47 | 30:54.42 | 31:04.78 | 32:37.62 | 33:24.64 | | | | | | | |
| 67 | XANDER | NOEL | 15 | M | LIBERTY | MO | 760 | 4 | Half | 2:09:44.89 | 26:13.49 | 26:32.88 | 31:55.14 | 45:03.37 | | | | | | | |
| 68 | JESSICA | FOLEY | 20 | F | STRAFFORD | MO | 705 | 4 | Half | 2:09:45.01 | 32:00.24 | 31:15.79 | 31:53.94 | 34:35.03 | | | | | | | |
| 69 | KIMBER | RAINS | 16 | F | SPARTA | MO | 813 | 4 | Half | 2:10:33.33 | 31:10.89 | 32:44.46 | 32:33.41 | 34:04.56 | | | | | | | |
| 70 | CHRISTY | DABLEMONT | 47 | F | BOLIVAR | MO | 693 | 4 | Half | 2:11:02.78 | 31:28.26 | 32:08.00 | 33:12.98 | 34:13.53 | | | | | | | |
| 71 | JD | BURGER | 33 | M | SPRINGFIELD | MO | 676 | 4 | Half | 2:11:32.71 | 30:33.26 | 30:38.83 | 32:00.09 | 38:20.52 | | | | | | | |
| 72 | AMY | HEMINGWAY | 42 | F | SPRINGFIELD | MO | 721 | 4 | Half | 2:11:35.75 | 31:59.84 | 32:20.21 | 32:49.95 | 34:25.74 | | | | | | | |
| 73 | AMY | VEDDER | 19 | F | NIXA | MO | 786 | 4 | Half | 2:11:40.96 | 32:27.22 | 32:08.89 | 33:13.74 | 33:51.09 | | | | | | | |
| 74 | LORI | VEDDER | 19 | F | NIXA | MO | 785 | 4 | Half | 2:11:41.46 | 32:27.40 | 32:08.70 | 33:13.91 | 33:51.43 | | | | | | | |
| 75 | HUNTER | AUMAN | 30 | M | SPRINGFIELD | MO | 656 | 4 | Half | 2:12:46.81 | 32:25.54 | 32:18.51 | 33:53.90 | 34:08.84 | | | | | | | |
| 76 | SAM | CASEY | 43 | M | JEFFERSON CITY | MO | 683 | 4 | Half | 2:15:55.27 | 35:35.24 | 33:37.17 | 33:43.37 | 32:59.47 | | | | | | | |
| 77 | HENRY | GRACIA | 45 | M | VERSAILLES | MO | 710 | 4 | Half | 2:17:26.17 | 34:40.45 | 34:50.15 | 33:59.40 | 33:56.15 | | | | | | | |
| 78 | JOHN | SYKES | 59 | M | BARNETT | MO | 777 | 4 | Half | 2:17:28.07 | 34:40.44 | 34:48.63 | 33:58.95 | 34:00.04 | | | | | | | |
| 79 | PATTY | SLOAN | 48 | F | GREENWOOD | AR | 772 | 4 | Half | 2:18:18.32 | 31:41.98 | 33:18.76 | 36:21.85 | 36:55.72 | | | | | | | |
| 80 | JASON | WALTERS | 45 | M | IMPERIAL | MO | 789 | 4 | Half | 2:18:38.68 | 33:56.29 | 33:48.51 | 35:05.34 | 35:48.53 | | | | | | | |
| 81 | MICAH | BECHARD | 36 | M | PARKER | CO | 660 | 4 | Half | 2:19:06.16 | 31:36.72 | 36:37.73 | 35:18.23 | 35:33.47 | | | | | | | |
| 82 | HERCULES | KNIGHT | 22 | M | FORT LEONARD WOOD | MO | 735 | 4 | Half | 2:19:09.32 | 29:21.78 | 34:21.99 | 35:29.47 | 39:56.07 | | | | | | | |
| 83 | DAVID | WEISS | 47 | M | MISSION | TX | 792 | 4 | Half | 2:19:33.23 | 35:50.29 | 34:16.45 | 34:08.40 | 35:18.09 | | | | | | | |
| 84 | JASON | MORAREND | 49 | M | PENSACOLA | FL | 756 | 4 | Half | 2:20:03.23 | 33:38.47 | 34:09.16 | 35:49.83 | 36:25.75 | | | | | | | |
| 85 | JODIE | BACON | 44 | F | SPRINGFIELD | MO | 657 | 4 | Half | 2:20:31.85 | 34:53.71 | 34:58.16 | 35:15.66 | 35:24.31 | | | | | | | |
| 86 | JULIE | LEWIS | 36 | F | AURORA | MO | 742 | 4 | Half | 2:20:40.01 | 31:43.80 | 33:51.58 | 38:05.21 | 36:59.42 | | | | | | | |
| 87 | STEPHANIE | LANE | 49 | F | PLEASANT HOPE | MO | 739 | 4 | Half | 2:20:41.86 | 33:53.14 | 35:29.41 | 34:42.15 | 36:37.14 | | | | | | | |
| 88 | CRYSTAL | WEISS | 41 | F | MISSION | TX | 791 | 4 | Half | 2:21:15.18 | 36:07.16 | 35:06.38 | 34:44.50 | 35:17.13 | | | | | | | |
| 89 | ISABELLA | MANSER | 20 | F | VANDALIA | IL | 743 | 4 | Half | 2:21:54.88 | 31:34.71 | 34:07.88 | 36:25.67 | 39:46.61 | | | | | | | |
| 90 | JOSHUA | BROWN | 32 | M | SPRINGFIELD | MO | 672 | 4 | Half | 2:22:25.82 | 31:55.73 | 34:35.84 | 36:45.75 | 39:08.48 | | | | | | | |
| 91 | AMY | HOPKINS | 40 | F | OZARK | MO | 725 | 4 | Half | 2:22:42.25 | 36:10.46 | 35:08.58 | 35:26.22 | 35:56.98 | | | | | | | |
| 92 | MELODY | HERBSTER | 43 | F | SPRINGFIELD | MO | 722 | 4 | Half | 2:22:48.59 | 36:08.04 | 35:06.10 | 34:44.18 | 36:50.25 | | | | | | | |
| 93 | ROBERT | GIBSON | 51 | M | JERICO SPRINGS | MO | 709 | 4 | Half | 2:23:48.96 | 33:11.05 | 35:00.67 | 36:29.64 | 39:07.58 | | | | | | | |
| 94 | DARYL | SIMON | 71 | M | ROGERSVILLE | MO | 822 | 4 | Half | 2:26:11.61 | 34:39.76 | 36:14.52 | 36:39.59 | 38:37.72 | | | | | | | |
| 95 | ASHLEY | COFFEY | 35 | F | NEOSHO | MO | 815 | 4 | Half | 2:26:36.35 | 35:56.20 | 36:01.90 | 36:49.98 | 37:48.25 | | | | | | | |
| 96 | REBECCA | INKANISH | 32 | F | SENECA | MO | 817 | 4 | Half | 2:26:36.58 | 35:56.16 | 36:01.43 | 36:50.57 | 37:48.40 | | | | | | | |
| 97 | TAMMY | TOEPFER | 54 | F | NEOSHO | MO | 816 | 4 | Half | 2:26:38.45 | 36:05.19 | 35:53.51 | 36:48.63 | 37:51.10 | | | | | | | |
| 98 | MICHAEL | MAPES | 20 | M | OAK GROVE | MO | 745 | 4 | Half | 2:26:41.70 | 29:33.96 | 33:41.52 | 40:29.96 | 42:56.24 | | | | | | | |
| 99 | MIKAYLA | MAPES | 18 | F | OAK GROVE | MO | 744 | 4 | Half | 2:26:42.06 | 29:34.02 | 33:41.58 | 40:29.83 | 42:56.61 | | | | | | | |
| 100 | TRACY | BIGGERS | 36 | F | FAIR GROVE | MO | 664 | 4 | Half | 2:27:12.60 | 36:05.64 | 37:17.56 | 36:39.09 | 37:10.29 | | | | | | | |
| 101 | MADHM | GAUETAM | 36 | F | BENTONVILLE | AR | 728 | 4 | Half | 2:27:59.19 | 34:21.37 | 35:05.62 | 39:27.63 | 39:04.55 | | | | | | | |
| 102 | DAVE | MCCORKENDALE | 29 | M | WALNUT GROVE | MO | 747 | 4 | Half | 2:28:48.67 | 32:30.21 | 32:47.52 | 42:48.93 | 40:42.00 | | | | | | | |
| 103 | RACHEL | HARRISON | 34 | F | TULSA | OK | 714 | 4 | Half | 2:28:54.13 | 37:15.50 | 37:08.98 | 37:48.06 | 36:41.58 | | | | | | | |
| 104 | SUSIE | HARRISON | 57 | F | TULSA | OK | 715 | 4 | Half | 2:29:03.05 | 37:15.61 | 37:08.99 | 37:48.59 | 36:49.85 | | | | | | | |
| 105 | COURTNEY | CANTRELL | 39 | F | OZARK | MO | 825 | 4 | Half | 2:29:43.14 | 36:48.34 | 37:04.91 | 36:46.57 | 39:03.31 | | | | | | | |
| 106 | JED | FRIEDRICHSEN | 63 | M | COLUMBIA | MO | 708 | 4 | Half | 2:30:20.55 | 33:34.54 | 36:42.12 | 38:07.43 | 41:56.44 | | | | | | | |
| 107 | DES | MORRIS | 32 | M | SPRINGFIELD | MO | 818 | 4 | Half | 2:30:57.15 | 31:50.48 | 34:50.06 | 38:28.09 | 45:48.50 | | | | | | | |
| 108 | DEBBIE | ELIASON | 61 | F | SPRINGFIELD | MO | 700 | 4 | Half | 2:32:01.71 | 34:37.06 | 37:45.06 | 39:26.14 | 40:13.44 | | | | | | | |
| 109 | MARSHALL | TEEL | 62 | M | WILLARD | MO | 781 | 4 | Half | 2:32:02.61 | 37:24.62 | 36:24.75 | 37:05.88 | 41:07.34 | | | | | | | |
| 110 | JERRY | BLAIR | 66 | M | STRAFFORD | MO | 666 | 4 | Half | 2:32:45.05 | 38:58.69 | 37:29.82 | 38:36.34 | 37:40.18 | | | | | | | |
| 111 | CATHERINE | SOSTAK | 36 | F | HARTSVILLE | SC | 773 | 4 | Half | 2:33:07.37 | 34:19.89 | 37:38.44 | 40:22.04 | 40:46.99 | | | | | | | |
| 112 | TALLYN | HENDERSON | 14 | M | SPRINGFIELD | MO | 827 | 4 | Half | 2:33:58.50 | 32:59.43 | 36:42.30 | 40:41.40 | 43:35.35 | | | | | | | |
| 113 | JULIE | DUNBAR | 50 | F | WEST PLAINS | MO | 698 | 4 | Half | 2:34:15.11 | 34:27.38 | 35:26.38 | 37:43.63 | 46:37.70 | | | | | | | |
| 114 | DAVID | DUNBAR | 21 | M | ROLLA | MO | 697 | 4 | Half | 2:34:15.52 | 34:27.35 | 35:26.72 | 37:43.59 | 46:37.84 | | | | | | | |
| 115 | TATUM | ROBERTS | 20 | F | BRANSON | MO | 766 | 4 | Half | 2:34:59.99 | 32:55.54 | 37:52.98 | 41:24.90 | 42:46.56 | | | | | | | |
| 116 | CASSIDY | WHITNEY | 19 | F | LINCOLN | NE | 793 | 4 | Half | 2:36:00.43 | 35:10.86 | 38:21.27 | 40:34.43 | 41:53.86 | | | | | | | |
| 117 | BRUCE | STANSBERRY | 67 | M | INDEPENDENCE | MO | 774 | 4 | Half | 2:36:36.92 | 33:47.81 | 37:40.59 | 41:17.65 | 43:50.86 | | | | | | | |
| 118 | ANGELA | SCHEAR | 33 | F | PECULIAR | MO | 819 | 4 | Half | 2:38:16.57 | 40:27.93 | 39:19.19 | 40:35.61 | 37:53.82 | | | | | | | |
| 119 | TERESA | EASTIN | 54 | F | YELLVILLE | AR | 699 | 4 | Half | 2:39:11.38 | 37:21.97 | 39:20.57 | 40:53.17 | 41:35.65 | | | | | | | |
| 120 | BILL | SABADOS | 69 | M | BOLIVAR | MO | 767 | 4 | Half | 2:39:14.05 | 34:20.65 | 39:00.67 | 42:08.94 | 43:43.77 | | | | | | | |
| 121 | CYNTHIA | HICKS | 49 | F | BELLADONNA VISTA | AR | 723 | 4 | Half | 2:39:25.23 | 39:55.09 | 40:50.67 | 39:56.49 | 38:42.97 | | | | | | | |
| 122 | JENNI | COX | 48 | F | BENTONVILLE | AR | 688 | 4 | Half | 2:40:36.81 | 39:54.84 | 40:51.34 | 39:31.00 | 40:19.62 | | | | | | | |
| 123 | JACOB | MYER-BERRY | 24 | M | GLENSIDE | PA | 800 | 4 | Half | 2:41:19.98 | 31:50.20 | 34:50.37 | 40:06.89 | 54:32.51 | | | | | | | |
| 124 | ROBERT | COLE | 65 | M | LAMAR | MO | 686 | 4 | Half | 2:44:11.81 | 38:04.98 | 40:12.59 | 40:38.11 | 45:16.11 | | | | | | | |
| 125 | TABITHA | CLARK | 25 | F | GLADSTONE | MO | 685 | 4 | Half | 2:45:13.14 | 43:59.82 | 40:41.90 | 39:03.28 | 41:28.12 | | | | | | | |
| 126 | LISA | GRIDER | 50 | F | CONWAY | MO | 712 | 4 | Half | 2:48:43.26 | 37:44.98 | 38:16.85 | 36:39.86 | 56:01.56 | | | | | | | |
| 127 | CRISTA | HOGAN | 56 | F | SPRINGFIELD | MO | 724 | 4 | Half | 2:45:50.42 | 42:46.60 | 38:49.67 | 40:31.10 | 43:43.41 | | | | | | | |
| 128 | BRYAN | CAMPBELL | 49 | M | STRAFFORD | MO | 680 | 4 | Half | 2:51:50.08 | 40:36.39 | 42:14.59 | 43:43.33 | 45:15.75 | | | | | | | |
| 129 | AMY | VALDEZ | 38 | F | STRAFFORD | MO | 784 | 4 | Half | 2:52:55.42 | 38:17.49 | 44:07.51 | 44:45.71 | 45:44.70 | | | | | | | |
| 130 | LINDA | LANGFORD | 54 | F | CLEVER | MO | 811 | 4 | Half | 2:52:56.01 | 38:18.20 | 44:07.05 | 44:46.14 | 45:44.60 | | | | | | | |
| 131 | DEAN | TLUSTOS | 47 | M | OZARK | MO | 783 | 4 | Half | 2:53:20.57 | 43:36.18 | 42:31.50 | 44:05.26 | 43:07.62 | | | | | | | |
| 132 | CLARA | SHANNON | 72 | F | SPRINGFIELD | MO | 808 | 4 | Half | 2:53:20.76 | 43:01.89 | 43:05.84 | 44:05.08 | 43:07.94 | | | | | | | |
| 133 | BETH | PARKER | 45 | F | CULLMAN | AL | 763 | 4 | Half | 2:57:31.67 | 39:45.55 | 45:15.68 | 43:43.03 | 48:47.40 | | | | | | | |
| 134 | MARK | MAINE | 51 | M | SPRINGFIELD | MO | 805 | 4 | Half | 2:58:17.86 | 36:12.24 | 43:32.14 | 49:31.79 | 49:01.67 | | | | | | | |
| 135 | BRENDA | BURDEN | 53 | F | WEST PLAINS | MO | 801 | 4 | Half | 2:59:21.20 | 46:40.62 | 45:58.26 | 43:33.60 | 43:08.70 | | | | | | | |
| 136 | SHERRY | WEBB | 53 | F | OZARK | MO | 790 | 4 | Half | 3:00:16.15 | 43:20.52 | 44:10.17 | 46:28.66 | 46:16.79 | | | | | | | |
| 137 | DESTINY | JONES | 25 | F | REPUBLIC | MO | 732 | 4 | Half | 3:01:17.50 | 40:19.44 | 44:13.07 | 45:15.84 | 51:29.13 | | | | | | | |
| 138 | ALEX | HAWKINS | 27 | F | BENTONVILLE | AR | 719 | 4 | Half | 3:02:56.38 | 42:15.12 | 44:14.23 | 46:17.76 | 50:09.26 | | | | | | | |
| 139 | TIM | WOOD | 47 | M | SPRINGFIELD | MO | 826 | 4 | Half | 3:04:02.04 | 41:14.08 | 42:54.10 | 46:56.51 | 52:57.34 | | | | | | | |
| 140 | BRANDON | INGLE | 37 | M | VESTAVIA HILLS | AL | 729 | 4 | Half | 3:06:51.85 | 40:18.72 | 39:48.69 | 45:02.42 | 1:01:42.01 | | | | | | | |
| 141 | ALICIA | JUSTICE | 41 | F | OZARK | MO | 733 | 4 | Half | 3:09:38.24 | 40:51.62 | 45:11.40 | 49:52.07 | 53:43.14 | | | | | | | |
| 142 | HANNAH | HARRISON | 31 | F | SPRINGFIELD | MO | 716 | 4 | Half | 3:11:22.40 | 46:02.94 | 47:17.66 | 48:03.28 | 49:58.50 | | | | | | | |
| 143 | CARLYE | LAMPHERE | 33 | F | SPRINGFIELD | MO | 738 | 4 | Half | 3:11:22.43 | 46:02.85 | 47:17.26 | 48:03.71 | 49:58.59 | | | | | | | |
| 144 | BARBARA | BAILEY | 63 | F | BRANSON WEST | MO | 658 | 4 | Half | 3:12:57.41 | 48:02.99 | 47:50.50 | 45:29.63 | 51:34.27 | | | | | | | |
| 145 | JODY | HATCHER | 58 | M | MOUNT PLEASANT | SC | 718 | 4 | Half | 3:13:38.76 | 51:25.44 | 40:46.98 | 49:22.12 | 52:04.20 | | | | | | | |
| 146 | DENISE | HATCHER | 53 | F | MOUNT PLEASANT | SC | 717 | 4 | Half | 3:13:39.18 | 45:42.12 | 46:30.63 | 49:21.85 | 52:04.57 | | | | | | | |
| 147 | PAMELA | WALKER | 47 | F | NORTHPORT | AL | 788 | 4 | Half | 3:15:01.75 | 45:46.73 | 47:01.69 | 49:23.46 | 52:49.85 | | | | | | | |
| 148 | LARRY | BLADES | 73 | M | REPUBLIC | MO | 665 | 4 | Half | 3:16:24.22 | 46:17.44 | 47:59.96 | 49:13.07 | 52:53.74 | | | | | | | |
| 149 | STEFANY | BENSON | 20 | F | CLEVER | MO | 662 | 4 | Half | 3:28:28.92 | 35:15.81 | 44:08.43 | 1:01:06.35 | 1:07:58.32 | | | | | | | |
| 150 | MARGARET | KOHLSTAEDT | 56 | F | WELLINGTON | MO | 737 | 4 | Half | 3:36:12.75 | 48:03.50 | 53:26.39 | 56:41.70 | 58:01.15 | | | | | | | |
| 151 | DONNALYNN | BRAY | 57 | F | CEDARVILLE | AR | 669 | 4 | Half | 3:37:57.46 | 51:22.41 | 57:00.00 | 55:37.37 | 53:57.67 | | | | | | | |
| 152 | RASHELLA | WOOD | 50 | F | NEWBURGH | IN | 796 | 4 | Half | 3:44:55.72 | 49:27.81 | 53:43.73 | 58:14.47 | 1:03:29.69 | | | | | | | |
| 153 | WANDA | SANDERS | 71 | F | LAVACA | AR | 768 | 4 | Half | 3:51:38.67 | 50:25.67 | 57:57.30 | 1:01:16.26 | 1:01:59.43 | | | | | | | |
| 154 | ROBERT | SANDERS | 66 | M | LAVACA | AR | 769 | 4 | Half | 3:54:30.48 | 53:51.45 | 54:56.71 | 1:00:57.92 | 1:04:44.39 | | | | | | | |
| 155 | LISA | LANG | 45 | F | BIG PRAIRIE | OH | 740 | 4 | Half | 4:24:43.52 | 59:40.39 | 1:04:25.43 | 1:09:20.42 | 1:11:17.26 | | | | | | | |
| 1 | SUZANNE | LESLIE | 38 | F | SOMERVILLE | MA | 149 | 8 | Marathon | 3:10:43.69 | 21:28.67 | 22:19.61 | 22:34.19 | 23:08.10 | 23:57.41 | 25:01.98 | 25:44.25 | 26:29.46 | | | |
| 2 | BRIAN | WRIGHT | 42 | M | NASHVILLE | TN | 175 | 8 | Marathon | 3:12:31.70 | 23:04.67 | 23:45.49 | 23:13.09 | 22:55.97 | 23:23.08 | 25:31.78 | 25:23.02 | 25:14.58 | | | |
| 3 | PATRICK | WOOD | 39 | M | CHESTERFIELD | MO | 173 | 8 | Marathon | 3:17:00.30 | 21:54.63 | 22:27.80 | 22:21.01 | 24:02.19 | 24:45.40 | 26:17.26 | 27:21.76 | 27:50.22 | | | |
| 4 | CHRIS | WEAR | 42 | M | FORT SMITH | AR | 169 | 8 | Marathon | 3:18:31.61 | 24:28.64 | 24:28.19 | 24:29.82 | 24:43.99 | 25:16.70 | 24:46.66 | 24:38.98 | 25:38.60 | | | |
| 5 | TOM | BLAZI | 58 | M | CENTERTON | MO | 186 | 8 | Marathon | 3:20:16.20 | 23:35.40 | 23:59.59 | 23:22.62 | 23:41.36 | 24:38.88 | 26:21.16 | 27:24.08 | 27:13.08 | | | |
| 6 | STEPHEN | LOSEY | 43 | M | PLEASANT HILL | MO | 150 | 8 | Marathon | 3:25:33.07 | 25:02.79 | 24:52.30 | 24:42.74 | 25:03.83 | 25:24.90 | 26:23.44 | 27:09.74 | 26:53.31 | | | |
| 7 | JOEL | REED | 31 | M | ST ROBERT | MO | 161 | 8 | Marathon | 3:25:40.83 | 24:35.14 | 24:37.60 | 24:20.75 | 24:31.15 | 24:46.40 | 26:17.39 | 27:20.74 | 29:11.63 | | | |
| 8 | DAVID | BROWN | 42 | M | NIXA | MO | 131 | 8 | Marathon | 3:32:01.61 | 23:13.76 | 23:55.80 | 24:17.89 | 25:25.80 | 26:23.19 | 27:09.66 | 29:28.82 | 32:06.66 | | | |
| 9 | CURTIS | RALSTON | 47 | M | FORT SMITH | AR | 159 | 8 | Marathon | 3:33:56.85 | 24:27.02 | 24:26.91 | 24:31.87 | 24:43.56 | 25:17.26 | 26:40.80 | 30:26.71 | 33:22.69 | | | |
| 10 | JUSTIN | ENSIGN | 35 | M | BLUE SPRINGS | MO | 188 | 8 | Marathon | 3:34:36.91 | 27:02.13 | 26:54.00 | 26:36.51 | 26:21.27 | 26:08.49 | 26:24.84 | 27:12.62 | 27:57.02 | | | |
| 11 | BADIA | ESKANDAR | 42 | F | SWAMPSCOTT | MA | 177 | 8 | Marathon | 3:38:06.58 | 25:40.52 | 25:50.91 | 26:46.43 | 27:24.75 | 28:07.90 | 27:30.96 | 28:42.22 | 28:02.86 | | | |
| 12 | JOSE | RUEDA | 38 | M | ROGERS | AR | 163 | 8 | Marathon | 3:44:42.41 | 21:56.64 | 23:03.46 | 23:33.61 | 23:59.31 | 25:01.80 | 27:31.07 | 52:51.13 | 26:45.37 | | | |
| 13 | STEVE | ST-JOHN | 54 | M | SPRINGFIELD | MO | 187 | 8 | Marathon | 3:47:53.30 | 27:43.20 | 27:19.28 | 27:29.01 | 28:17.72 | 28:59.04 | 28:34.23 | 29:29.86 | 30:00.94 | | | |
| 14 | RACHEL | SAAK | 39 | F | WILDWOOD | MO | 165 | 8 | Marathon | 3:48:27.72 | 25:57.97 | 25:52.09 | 26:13.47 | 26:56.15 | 28:02.30 | 29:51.18 | 31:50.02 | 33:44.52 | | | |
| 15 | RYAN | HUMSTON | 48 | M | GREENWOOD | MO | 184 | 8 | Marathon | 3:48:47.02 | 27:03.97 | 29:02.96 | 27:51.16 | 28:07.95 | 29:44.51 | 28:33.04 | 29:20.76 | 29:02.64 | | | |
| 16 | TIMOTHY | HAZLETT | 54 | M | LEES SUMMIT | MO | 183 | 8 | Marathon | 3:55:47.90 | 27:04.08 | 29:02.97 | 27:51.78 | 28:07.20 | 29:43.78 | 28:34.13 | 31:15.44 | 34:08.49 | | | |
| 17 | JANE | LANFORD | 64 | F | FAIRBANKS | AK | 148 | 8 | Marathon | 3:57:52.82 | 27:23.92 | 28:17.65 | 28:29.65 | 29:08.67 | 29:58.40 | 30:48.42 | 31:49.84 | 31:56.25 | | | |
| 18 | CYNTHIA | DOMINGUEZ | 29 | F | CHICAGO | IL | 136 | 8 | Marathon | 3:57:54.25 | 28:57.93 | 28:24.14 | 28:46.63 | 28:43.56 | 29:07.60 | 30:14.43 | 31:39.31 | 32:00.62 | | | |
| 19 | JEREMY | VRENTAS | 38 | M | LEES SUMMIT | MO | 185 | 8 | Marathon | 4:05:36.04 | 25:03.80 | 25:05.94 | 26:01.93 | 28:27.24 | 32:33.12 | 33:50.18 | 37:48.14 | 36:45.66 | | | |
| 20 | FRANCENE | JOHNSON | 49 | F | JOPLIN | MO | 147 | 8 | Marathon | 4:17:17.80 | 29:05.21 | 31:23.35 | 30:22.85 | 31:36.89 | 31:47.38 | 34:32.71 | 34:42.93 | 33:46.46 | | | |
| 21 | BRENDA | MAINE | 53 | F | SPRINGFIELD | MO | 151 | 8 | Marathon | 4:18:55.73 | 31:40.47 | 30:57.97 | 30:36.43 | 30:46.36 | 31:36.68 | 32:38.94 | 36:18.69 | 34:20.16 | | | |
| 22 | DAVID | PALMERI | 21 | M | JEFFERSON CITY | MO | 156 | 8 | Marathon | 4:19:46.71 | 36:40.55 | 34:34.10 | 28:09.38 | 28:28.76 | 28:49.44 | 32:07.56 | 34:28.64 | 36:28.26 | | | |
| 23 | ADAM | IRVIN | 41 | M | REPUBLIC | MO | 180 | 8 | Marathon | 4:23:10.82 | 29:12.57 | 30:03.29 | 30:28.99 | 32:41.04 | 33:27.90 | 35:28.20 | 35:25.95 | 36:22.85 | | | |
| 24 | TYE | IRVIN | 35 | F | REPUBLIC | MO | 179 | 8 | Marathon | 4:23:11.36 | 29:13.41 | 30:03.97 | 30:28.24 | 32:41.06 | 33:26.78 | 35:31.46 | 35:25.33 | 36:21.08 | | | |
| 25 | CHRISTINE | DANNER | 39 | F | OKLAHOMA CITY | OK | 134 | 8 | Marathon | 4:23:59.96 | 27:03.63 | 29:06.02 | 31:18.00 | 31:27.47 | 33:03.31 | 34:54.42 | 38:30.73 | 38:36.34 | | | |
| 26 | AMANDA | BANKS | 37 | F | ROLLA | MO | 127 | 8 | Marathon | 4:29:48.46 | 28:04.30 | 29:09.52 | 30:47.53 | 32:45.00 | 38:26.99 | 37:48.81 | 35:44.50 | 37:01.78 | | | |
| 27 | MELISSA | WARREN | 39 | F | SPRINGFIELD | MO | 168 | 8 | Marathon | 4:29:56.92 | 32:16.20 | 32:39.55 | 32:32.74 | 33:10.90 | 34:11.42 | 34:30.29 | 35:50.10 | 34:45.69 | | | |
| 28 | BILL | HEATH | 62 | M | ROGERSVILLE | MO | 141 | 8 | Marathon | 4:30:49.42 | 30:47.65 | 31:53.39 | 32:30.14 | 31:57.85 | 33:29.00 | 36:06.92 | 38:19.26 | 35:45.18 | | | |
| 29 | HEATHER | PATTERSON | 44 | F | ANNES | IA | 181 | 8 | Marathon | 4:31:57.34 | 28:54.75 | 29:45.99 | 30:06.03 | 32:02.15 | 35:03.99 | 39:11.03 | 39:51.45 | 37:01.91 | | | |
| 30 | MADHAN | BOSEMANI | 41 | M | SOUTHLAKE | TX | 128 | 8 | Marathon | 4:32:48.56 | 31:00.14 | 31:17.16 | 31:22.07 | 31:42.09 | 32:18.97 | 34:59.26 | 38:17.93 | 41:50.90 | | | |
| 31 | JULIE | HOFFMAN | 39 | F | WARDSVILLE | MO | 143 | 8 | Marathon | 4:34:51.66 | 32:06.16 | 31:31.35 | 31:30.34 | 31:55.65 | 33:05.59 | 34:13.62 | 39:07.46 | 41:21.46 | | | |
| 32 | HUSSAIN | RAO | 22 | M | SPRINGFIELD | MO | 160 | 8 | Marathon | 4:37:17.84 | 28:43.93 | 30:28.72 | 31:23.50 | 32:01.82 | 32:34.53 | 36:52.53 | 41:34.80 | 43:37.97 | | | |
| 33 | MICHAEL | BROWN | 52 | M | PARKVILLE | MO | 130 | 8 | Marathon | 4:38:06.29 | 34:13.70 | 33:43.44 | 32:07.50 | 32:15.33 | 32:22.42 | 33:08.19 | 38:32.30 | 41:43.38 | | | |
| 34 | HILARY | CAMPBELL | 28 | F | SPRINGFIELD | MO | 132 | 8 | Marathon | 4:44:05.01 | 31:59.97 | 31:07.46 | 31:00.95 | 32:00.37 | 34:11.73 | 37:19.10 | 45:40.16 | 40:45.25 | | | |
| 35 | JAMES | STEWART | 47 | M | ST ROBERT | MO | 189 | 8 | Marathon | 4:45:15.04 | 33:19.47 | 33:50.58 | 34:15.08 | 34:02.67 | 33:47.29 | 36:48.67 | 40:03.98 | 39:07.28 | | | |
| 36 | ADELINE | HOHMAN | 36 | F | GARLAND | NE | 144 | 8 | Marathon | 4:46:17.08 | 31:45.58 | 33:45.13 | 34:24.69 | 34:37.59 | 35:31.30 | 38:33.12 | 39:27.84 | 38:11.79 | | | |
| 37 | COREY | BRIGHT | 34 | M | SPRINGFIELD | MO | 129 | 8 | Marathon | 4:46:17.31 | 26:54.88 | 28:51.60 | 31:27.23 | 32:44.32 | 43:11.53 | 45:11.09 | 39:44.63 | 38:12.01 | | | |
| 38 | RANDY | ACKLIN | 40 | M | MARSHFIELD | MO | 125 | 8 | Marathon | 4:51:49.27 | 26:08.52 | 27:27.98 | 28:57.49 | 30:53.18 | 35:53.73 | 47:57.09 | 49:05.43 | 45:25.81 | | | |
| 39 | ALLISON | NASSIF | 38 | F | KIRKWOOD | MO | 191 | 8 | Marathon | 4:54:12.66 | 34:27.29 | 32:20.34 | 34:35.53 | 34:03.11 | 35:49.36 | 40:56.13 | 40:41.82 | 41:19.05 | | | |
| 40 | NICK | PETERSEN | 25 | M | OLATHE | KS | 158 | 8 | Marathon | 4:55:00.24 | 32:14.52 | 32:53.71 | 34:40.61 | 35:14.92 | 37:40.84 | 45:28.85 | 44:39.17 | 32:07.58 | | | |
| 41 | JONATHAN | TOUCHET | 25 | M | WAYNESVILLE | MO | 190 | 8 | Marathon | 4:57:41.44 | 27:25.44 | 27:07.11 | 26:52.36 | 29:47.48 | 35:42.30 | 53:46.96 | 53:34.68 | 43:25.08 | | | |
| 42 | MELISSA | MARTINEZ | 49 | F | CROCKER | MO | 152 | 8 | Marathon | 5:10:03.65 | 36:52.91 | 34:31.70 | 34:35.79 | 35:39.80 | 38:56.43 | 41:57.59 | 42:22.29 | 45:07.12 | | | |
| 43 | EDHARD | KRUSZON | 25 | M | ST ROBERT | MO | 182 | 8 | Marathon | 5:15:10.22 | 30:25.97 | 30:27.88 | 31:06.83 | 33:04.87 | 57:04.58 | 46:36.10 | 41:26.94 | 44:57.03 | | | |
| 44 | COLIN | WEBB | 22 | M | JEFFERSON CITY | MO | 170 | 8 | Marathon | 5:26:56.87 | 36:50.24 | 34:34.69 | 34:27.74 | 36:48.87 | 39:23.28 | 41:27.14 | 47:56.84 | 55:28.02 | | | |
| 45 | KAREN | DERRICK | 58 | F | COLUMBIA | MO | 135 | 8 | Marathon | 5:42:53.70 | 38:57.91 | 37:08.37 | 38:50.72 | 40:37.08 | 43:25.50 | 45:38.16 | 49:58.41 | 48:17.52 | | | |
| 46 | ANN | HEGSTROM | 63 | F | DE SOTO | IA | 142 | 8 | Marathon | 5:43:15.89 | 37:45.76 | 39:30.31 | 41:30.88 | 43:55.12 | 44:26.50 | 45:45.37 | 45:40.55 | 44:41.38 | | | |
| 47 | BRUCE | EDWARDS | 71 | M | SAINT CHARLES | MO | 137 | 8 | Marathon | 5:44:04.84 | 42:50.20 | 44:12.07 | 43:18.19 | 43:43.25 | 39:16.45 | 42:13.40 | 43:58.41 | 44:32.84 | | | |
| 48 | ELDON | MILLER | 72 | M | KANSAS CITY | MO | 153 | 8 | Marathon | 5:54:04.70 | 39:37.66 | 40:09.45 | 40:35.56 | 45:02.48 | 43:19.24 | 49:06.41 | 49:19.13 | 46:54.74 | | | |
| 49 | SANDY | GAGE | 62 | F | CHINO HILLS | CA | 140 | 8 | Marathon | 5:54:55.97 | 35:09.77 | 38:11.77 | 42:49.06 | 44:11.89 | 49:29.84 | 49:05.58 | 48:28.25 | 47:29.79 | | | |
| 50 | ANGELA | NG | 67 | F | CHINO HILLS | CA | 155 | 8 | Marathon | 5:56:29.29 | 40:38.42 | 38:38.68 | 39:34.95 | 41:43.90 | 49:15.99 | 49:08.44 | 48:38.91 | 48:49.98 | | | |
| 51 | PHILIP | JACKSON | 56 | M | ROGERSVILLE | MO | 145 | 8 | Marathon | 6:04:50.54 | 45:27.54 | 45:42.54 | 45:24.79 | 47:00.09 | 46:37.91 | 45:46.81 | 45:53.11 | 42:57.72 | | | |
| 52 | ROSE | MILLIGAN | 51 | F | SAINT CHARLES | MO | 154 | 8 | Marathon | 6:27:08.93 | 45:51.63 | 46:22.52 | 46:31.91 | 47:08.21 | 49:07.57 | 49:28.09 | 51:29.16 | 51:09.81 | | | |
| 53 | JACK | WRIGHT | 65 | M | WOODBURN | KY | 174 | 8 | Marathon | 6:31:12.75 | 44:53.42 | 43:38.13 | 44:42.66 | 48:29.88 | 52:22.17 | 50:50.15 | 51:36.89 | 54:39.43 | | | |
| 1 | STRAUSBAUGH SHINDIGS | | 17 | M | ROGERSVILLE | MO | 1171 | 8 | Relay | 3:11:45.90 | 25:34.96 | 27:36.98 | 22:37.41 | 24:04.12 | 26:43.34 | 26:59.18 | 19:11.31 | 18:58.57 | | | |
| 2 | The Greene Ghosts | | 32 | M | REPUBLIC | MO | 1176 | 8 | Relay | 3:36:20.87 | 22:58.34 | 24:43.00 | 24:18.72 | 26:13.68 | 27:01.23 | 30:19.50 | 29:16.93 | 31:29.43 | | | |
| 3 | Worst GameofTag Ever | | 33 | M | FORT LEONARD WOOD | MO | 1178 | 8 | Relay | 3:38:50.38 | 28:36.39 | 27:28.60 | 25:05.84 | 25:12.97 | 29:39.43 | 30:06.32 | 24:54.16 | 27:46.64 | | | |
| 4 | Frisco Bike Shop | | 38 | M | WALNUT GROVE | MO | 1166 | 8 | Relay | 3:42:43.71 | 29:01.25 | 30:16.96 | 24:27.55 | 26:17.52 | 26:28.02 | 27:39.00 | 28:55.38 | 29:37.99 | | | |
| 5 | Weenie Distance Run | | 35 | M | SPRINGFIELD | MO | 1177 | 8 | Relay | 3:43:14.93 | 24:26.44 | 26:28.78 | 27:45.64 | 28:59.34 | 28:26.27 | 30:16.53 | 27:24.37 | 29:27.53 | | | |
| 6 | Chupacabras | | 33 | M | NIXA | MO | 1165 | 8 | Relay | 3:50:27.38 | 27:06.90 | 28:43.21 | 27:40.95 | 28:47.87 | 32:03.74 | 35:27.33 | 25:01.11 | 25:36.24 | | | |
| 7 | Team Octoped | | 59 | M | SPRINGFIELD | MO | 1175 | 8 | Relay | 4:08:59.50 | 28:04.91 | 28:00.67 | 31:30.08 | 31:24.68 | 37:29.93 | 40:05.48 | 25:47.23 | 26:36.48 | | | |
| 8 | GO JIM GO | | 51 | M | SPRINGFIELD | MO | 1180 | 8 | Relay | 4:09:56.89 | 37:40.15 | 40:29.33 | 38:31.14 | 22:08.11 | 23:51.50 | 30:39.29 | 23:11.13 | 33:26.23 | | | |
| 9 | TEAM 2 UNKNOWN | | 30 | M | SPRINGFIELD | MO | 1174 | 8 | Relay | 4:11:30.67 | 29:26.09 | 32:53.41 | 31:02.37 | 30:53.41 | 37:20.86 | 42:19.44 | 22:44.63 | 24:50.45 | | | |
| 10 | Cellar Dwellers | | 36 | M | EUREKA | MO | 1164 | 8 | Relay | 4:23:37.78 | 33:46.89 | 36:19.48 | 34:48.61 | 35:36.08 | 23:30.95 | 24:02.20 | 37:49.10 | 37:44.43 | | | |
| 1 | Run With The Wind | | 54 | F | BATTLEFIELD | MO | 1169 | 8 | Relay | 3:17:15.88 | 26:36.68 | 27:03.19 | 24:30.46 | 25:09.00 | 23:31.40 | 24:39.61 | 22:18.44 | 23:27.07 | | | |
| 2 | Girls Gone Miles | | 41 | F | TIPTON | MO | 1167 | 8 | Relay | 3:20:49.27 | 22:31.21 | 22:45.30 | 25:36.45 | 26:02.79 | 26:36.49 | 26:52.03 | 25:29.91 | 24:55.07 | | | |
| 3 | TEAM 1 UNKNOWN | | 43 | F | SPRINGFIELD | MO | 1173 | 8 | Relay | 3:36:48.95 | 29:14.27 | 29:28.71 | 27:19.46 | 26:49.58 | 25:33.88 | 26:19.52 | 25:21.82 | 26:41.67 | | | |
| 4 | Sweaty girls rock | | 45 | F | ROGERSVILLE | MO | 1172 | 8 | Relay | 3:40:59.91 | 24:55.05 | 24:48.71 | 29:26.70 | 30:59.60 | 27:15.10 | 28:59.88 | 26:54.60 | 27:40.26 | | | |
| 5 | Moms Running Crazy | | 37 | F | NIXA | MO | 1168 | 8 | Relay | 4:16:50.87 | 30:01.99 | 30:18.77 | 32:09.10 | 34:20.13 | 33:24.58 | 34:09.70 | 30:19.80 | 32:06.78 | | | |
| 6 | 3 Cougars & a Kitten | | 14 | F | ASH GROVE | MO | 1163 | 8 | Relay | 4:28:26.20 | 31:42.25 | 33:43.28 | 33:13.47 | 37:00.89 | 30:55.44 | 32:30.56 | 33:42.88 | 35:37.39 | | | |
| 1 | Yoinkers | | 16 | M | WILLARD | MO | 1179 | 8 | Relay | 3:16:54.54 | 27:38.68 | 30:22.57 | 23:25.14 | 25:54.92 | 10:50.18 | 24:25.89 | 26:25.92 | 27:51.19 | | | |
| 2 | Running with Pride | | 44 | M | BATTLEFIELD | MO | 1170 | 8 | Relay | 4:12:16.28 | 32:29.61 | 32:40.78 | 27:50.32 | 33:21.45 | 28:46.02 | 29:20.85 | 36:50.49 | 30:56.72 | | | |
| 1 | RON | GOLAN | 57 | M | CHESTERFIELD | MO | 1024 | 11 | 6H | 5:48:49.36 | 28:41.94 | 29:07.90 | 30:09.43 | 29:29.38 | 29:35.70 | 31:42.21 | 31:05.04 | 32:45.70 | 32:58.41 | 35:51.83 | 37:21.79 |
| 2 | BRIAN | FIELDS | 39 | M | FAIR GROVE | MO | 1022 | 10 | 6H | 6:03:58.04 | 31:03.50 | 31:27.92 | 32:43.24 | 33:44.10 | 36:39.18 | 40:07.43 | 45:45.56 | 40:02.32 | 41:46.78 | 30:37.96 | |
| 3 | MATT | ROLD | 45 | M | COLUMBIA | MO | 1061 | 9 | 6H | 5:31:46.90 | 32:30.49 | 32:47.20 | 34:08.39 | 34:02.19 | 35:29.55 | 39:09.70 | 42:34.33 | 38:44.16 | 42:20.85 | | |
| 4 | LACEY | MANESS | 39 | F | BRANSON | MO | 1056 | 9 | 6H | 5:43:32.40 | 36:59.18 | 34:06.49 | 34:03.73 | 35:10.60 | 37:49.32 | 41:38.15 | 40:09.00 | 40:24.20 | 43:11.69 | | |
| 5 | JEFF | LEWMAN | 49 | M | BARTLESVILLE | OK | 1055 | 9 | 6H | 6:08:14.66 | 32:24.90 | 33:54.83 | 35:44.49 | 37:14.89 | 39:33.88 | 44:16.70 | 46:12.56 | 49:09.76 | 49:42.61 | | |
| 6 | BILL | PITTSER | 46 | M | BARTLESVILLE | OK | 1059 | 9 | 6H | 6:08:45.84 | 32:26.60 | 33:53.50 | 35:47.32 | 37:16.06 | 39:32.92 | 44:19.16 | 46:20.94 | 49:08.44 | 50:00.86 | | |
| 7 | TABITHA | RADERS | 40 | F | HALLSVILLE | MO | 1062 | 9 | 6H | 6:27:51.32 | 36:04.23 | 36:49.44 | 39:14.24 | 39:18.96 | 39:45.65 | 45:12.49 | 44:10.29 | 58:02.88 | 49:13.10 | | |
| 8 | ELIZABETH | HAUPT | 41 | F | COLUMBIA | MO | 1063 | 9 | 6H | 6:27:51.34 | 36:04.38 | 36:49.07 | 39:14.87 | 39:18.68 | 39:45.70 | 45:12.56 | 44:09.73 | 58:03.75 | 49:12.56 | | |
| 9 | DAVID | DAWSEY | 32 | M | FORT LEONARD WOOD | MO | 1021 | 8 | 6H | 5:51:58.00 | 36:49.34 | 38:44.61 | 38:56.69 | 46:59.90 | 43:53.83 | 49:30.77 | 46:01.31 | 51:01.52 | | | |
| 10 | JESSE | BRONSON | 36 | M | ASHLAND | MO | 1020 | 7 | 6H | 6:09:07.53 | 40:40.69 | 45:47.23 | 50:03.96 | 55:59.21 | 1:12:09.33 | 1:08:06.76 | 36:20.31 | | | | |
| 11 | VANESSA | PAYNE | 34 | F | SPRINGFIELD | MO | 1057 | 6 | 6H | 5:58:13.32 | 59:42.51 | 53:07.63 | 57:09.41 | 1:00:45.96 | 1:05:30.42 | 1:01:57.37 | | | | | |
| 12 | RENITA | RANDALL | 54 | F | NIXA | MO | 1060 | 6 | 6H | 5:58:13.59 | 59:42.27 | 53:07.80 | 57:09.67 | 1:00:46.01 | 1:05:30.05 | 1:01:57.76 | | | | | |
(Event 460,399)