The Summit Parent Organization will be hosting our 13th annual Run for The Summit. This year we will be celebrating SCIENCE! Many professionals use science everyday! From Nurses, Anthropologists and Botanists to Cosmetologists, Veterinarians and Chefs! The possibilities are endless!We encourage you to get creative and dress up as your favorite science related professional. We hope to see a few mad scientists out there!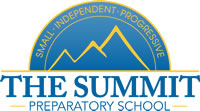 The Summit:
The Summit is a small, progressive, independent school that cares beyond the completion of required courses to the development and future of the whole child, teaching not only the skills for academic success, but more importantly how to overcome challenges, solve problems, and pursue lifelong achievement.

Cup-Free Race:
That's right...we are not providing cups at water stations! The Summit will be hosting a Cup-Free Race! Cup-Free Racing means: safer aid stations with fewer cups to slip on; faster, more efficient, and less crowded aid stations; less litter, trash, and waste.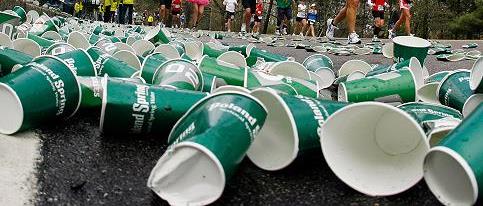 Please like our event on Facebook! facebook.com/runforthesummit
Event Organizer(s):

Results
debug: CSV
| | | | | | | | | | |
| --- | --- | --- | --- | --- | --- | --- | --- | --- | --- |
| Position | Bib | First Name | Last Name | Finish | Pace | Age | Gender | City | Division |
| | | | | | | | | | |
| 1 | 708 | JASPER | KIMMONS | 34:34.28 | 11:09 | 9 | M | SPRINGFIELD | 5K |
| 2 | 721 | JONAS | TETLOW | 34:38.61 | 11:10 | 12 | M | SPRINGFIELD | 5K |
| 3 | 725 | JOSEPH | WHITAKER | 35:03.88 | 11:18 | 11 | M | | 5K |
| 4 | 715 | GRACELYN | ROTHWELL | 37:16.28 | 12:01 | 10 | F | SPRINGFIELD | 5K |
| 5 | 702 | ZARA | BOJINON | 38:44.49 | 12:30 | 8 | F | | 5K |
| 6 | 703 | GALINA | BOJINON | 39:11.22 | 12:38 | 44 | F | | 5K |
| 7 | 727 | KAYDENCE | WROTEN | 40:20.12 | 13:01 | 12 | F | | 5K |
| 8 | 717 | EMMA | SMITH | 41:19.60 | 13:20 | 28 | F | | 5K |
| 9 | 718 | CRAIG | SMITH | 41:24.62 | 13:21 | 60 | M | | 5K |
| 10 | 714 | JULIA | MATSON | 48:12.88 | 15:33 | 10 | F | | 5K |
| 11 | 711 | CHRIS | MATSON | 48:13.66 | 15:33 | 44 | M | | 5K |
| 12 | 716 | HENRY | SCRIBNER | 51:30.91 | 16:37 | 10 | M | SPRINGFIELD | 5K |
| 13 | 700 | ERIN | ANDERSON | 51:56.05 | 16:45 | 31 | F | SPRINGFIELD | 5K |
| 14 | 701 | EMBER | ANDERSON | 51:57.85 | 16:45 | 5 | F | SPRINGFIELD | 5K |
| 15 | 937 | BRIGHTON | THOMAS | 54:30.46 | 17:35 | 8 | M | SPRINGFIELD | 5K |
| 1 | 723 | GAVIN | WALKER | 5:29.63 | | 10 | M | SPRINGFIELD | 1M |
| 2 | 911 | WHIT | GELNER | 8:10.88 | | 9 | M | SPRINGFIELD | 1M |
| 3 | 912 | CADENCE | GELNER | 8:22.18 | | 11 | F | SPRINGFIELD | 1M |
| 4 | 949 | HENRY | FORIR | 8:39.88 | | 8 | M | | 1M |
| 5 | 941 | ALEX | PATSIOUKOV | 9:03.82 | | 39 | M | NIXA | 1M |
| 6 | 909 | ELLEN | CHINDLUND | 10:20.57 | | 50 | F | | 1M |
| 7 | 722 | SYDNEY | WALKER | 10:20.95 | | 12 | F | SPRINGFIELD | 1M |
| 8 | 933 | ALLISON | ROTHWELL | 11:00.48 | | 6 | F | SPRINGFIELD | 1M |
| 9 | 914 | RYKER | INLOW | 11:01.28 | | 5 | M | REPUBLIC | 1M |
| 10 | 932 | CORY | RICHARDSON | 12:05.93 | | 37 | M | | 1M |
| 11 | 930 | FELICITY | RICHARDSON | 12:06.76 | | 5 | F | | 1M |
| 12 | 931 | BISHOP | RICHARDSON | 12:08.99 | | 7 | M | | 1M |
| 13 | 938 | ELI | THOMAS | 12:16.28 | | 10 | M | SPRINGFIELD | 1M |
| 14 | 927 | ALICE | NELSON | 12:17.02 | | 47 | F | SPRINGFIELD | 1M |
| 15 | 919 | TRISTAN | KHOSHYOMN | 13:16.66 | | 11 | M | SPRINGFIELD | 1M |
| 16 | 705 | MELISSA | KIMMONS | 14:31.99 | | 34 | F | SPRINGFIELD | 1M |
| 17 | 707 | JENSON | KIMMONS | 14:32.76 | | 5 | M | SPRINGFIELD | 1M |
| 18 | 918 | HARLEIGH | KAEGEL | 15:00.21 | | 6 | F | SPRINGFIELD | 1M |
| 19 | 942 | POLINA | PATSIOUKOV | 15:04.76 | | 8 | F | NIXA | 1M |
| 20 | 905 | JUSTIN | BLACK | 15:14.98 | | 37 | M | OZARK | 1M |
| 21 | 904 | CORALINE | BLACK | 15:15.85 | | 5 | F | OZARK | 1M |
| 22 | 900 | ANNETTE | ALBERT | 18:30.34 | | 56 | F | REPUBLIC | 1M |
| 23 | 916 | AMBER | JOHNSON | 18:30.82 | | 27 | F | CLEVER | 1M |
| 24 | 915 | DAKOTA | INLOW | 18:36.16 | | 26 | M | CLEVER | 1M |
| 25 | 920 | JOE | LACOBEE | 18:40.27 | | 59 | M | SPRINGFIELD | 1M |
| 26 | 923 | ROSALYN | MADDEN | 18:40.95 | | 43 | F | OZARK | 1M |
| 27 | 925 | ESTELLA | MADDEN | 18:41.00 | | 7 | F | OZARK | 1M |
| 28 | 926 | NICK | MADDEN | 18:43.71 | | 32 | M | OZARK | 1M |
| 29 | 924 | EMERY | MADDEN | 18:46.35 | | 5 | M | OZARK | 1M |
| 30 | 910 | MELISSA | GELNER | 18:56.02 | | 44 | F | SPRINGFIELD | 1M |
| 31 | 921 | JULIE | LACOBEE | 19:24.76 | | 54 | F | SPRINGFIELD | 1M |
| 32 | 936 | DANA | THOMAS | 20:27.71 | | 44 | F | SPRINGFIELD | 1M |
| 33 | 939 | JUSTIN | THOMAS | 20:29.09 | | 46 | M | SPRINGFIELD | 1M |
| 34 | 934 | JODY | TETLOW | 21:38.96 | | 38 | F | SPRINGFIELD | 1M |
| 35 | 935 | JEREMIAH | TETLOW | 21:39.19 | | 39 | M | SPRINGFIELD | 1M |
| 36 | 720 | CHRIS | TEED | 21:55.21 | | 31 | M | BATTLEFIELD | 1M |
| 37 | 719 | KHARJA | TEED | 21:56.38 | | 30 | F | BATTLEFIELD | 1M |
(Event 473,412)