This event has been cancelled. All registrants will be deferred to the 2021 event. No refunds will be issued. If you would like to transfer your bib to someone else, please email .
Due to COVID-19, the 12th Annual FRISCO Run has been postponed to September 26th. We are awaiting confirmation by the city's and school's permitting processes. We hope to have this confirmation soon. Your entry will automatically be transferred to the new event date. If unable to attend, OMRR will allow you to defer to Frisco 2021 or any of our other events. Monitor Facebook and the race website for updates.
Requests for deferral to 2021 or to a different OMRR race, or for transfer to another runner should be emailed to . If we are unable to have Frisco on September 26, it will be cancelled for 2020 and all entries will be automatically deferred to April 2021.
Join us for the 12th Annual OMRR FRISCO Railroad Run in Willard, MO. Proceeds from this event benefit the Ozark Greenways.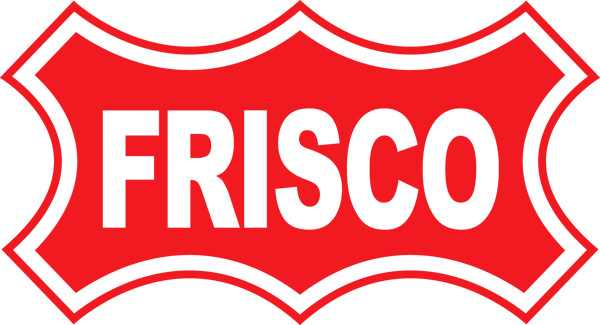 Race Location: All races are out-and-back starting at Willard Middle School, 205 N. Miller Rd., Willard, MO
Start Times: 50 Mile and 50K start at 6:00AM, Marathon starts at 7AM, Half Marathon starts at 7:30AM and 8K starts at 7:45AM
Courses: All on the Frisco Highline Trail, all distances are USATF certified—marathon is a Boston qualifier! This is a mostly flat and scenic USATF-certified out-and-back rail-to-trail course (fine-crushed hard-packed gravel) on the historic Frisco Highline Trail.
Event Organizer(s):


Event Details
Fees (no refunds please) + credit card processing fee when registering online:
50 Mile: $95 before 9/1, $100 before 9/25, $105 on race day
50K: $85 before 9/1, $90 before 9/25, $95 on race day
Marathon: $75 before 9/1, $80 before 9/25, $85 on race day
Half Marathon: $65 before 9/1, $70 before 9/25, $75 on race day
8K: $35 before 9/1, $40 before 9/25, $50 on race day
Time Limit: 12 hours to complete the Ultra. Course closes at 6pm.
Age Restrictions: To run the marathon, 50K, or 50 Mile, you must be 18 or over on race day. To run the half marathon you must be 16 or over on race day.
What You Get:
Registrants get a gender specific technical T-shirts with Frisco railroad art
ALL finishers get a Frisco custom medal
ALL Ultra finishers (50K and 50 Mile) will get a unique Frisco trophy
Aid stations: Miles 2.5, 5, 7.5, 10, 13, 15.5, 20, 22, 25
Port O Potty at each
Supplies: food, water, electrolyte drink, gels, soda, sandwiches, fruit, etc
Packet pick-up:
Thursday, September 24, 3:00pm-7:00pm at Fleet Feet Sports Springfield (1254 E Republic Road, Springfield, MO 65807)
Friday, September 25, 3:00pm-7:00pm at Fleet Feet Sports Springfield (1254 E Republic Road, Springfield, MO 65807)
Race day packet pick up: Saturday, September 26, 5:30am-6:30am at Willard Middle School (205 N. Miller Rd., Willard, MO)
(Event 491,430)