The Good, The Bad, and the Ugly!!!
Greene County is currently under a mandatory county lockdown that will end the day after Frisco is scheduled. The Willard Middle School will be closed at least through April 24th.
The Bad: I can find no resource at any level who will allow the thought that the lockdown could be discontinued prior to April 24th. The only discussions have been toward extensions. Middle school authority may not allow the use of the lobby area or use of the parking area during a lockdown. They are not certain of the liability. Kris reports that volunteers from some of the organizations may be scarce or non-existent. What previously was not an issue may now be an issue. Sanitation at aid stations, port a pot, hospitality tent, finish line, etc. may be an issue and on it goes.
The UGLY: The Board has voted to postpone Frisco!
The Good: The Board did not come to this conclusion based on what other events are doing or have done during this time of uncertainty. We sought to provide the best for our community and participants. Our intention was and is to host Frisco. Your event complied with every recommendation and order posted to provide the safe environment for runners, spectators and others. However, the 30-day county lockdown was impossible to work around. Should the lockdown be lifted early(probably after April 15 – schools are closed through the 24th). I believe the event would have low participation and be a logistical nightmare.
A new date, September 26th, has been chosen and we are awaiting confirmation by the city's and school's permitting processes. We hope to have this confirmation soon. Your entry will automatically be transferred to the new event date. If unable to attend, OMRR will allow you to defer to Frisco 2021 or any of our other events. Monitor Facebook and the race website for updates.
Requests for deferral to 2021 or to a different OMRR race, or for transfer to another runner should be emailed to .
Some are turning to virtual events. OMRR has a policy of deferral to other OMRR events or transfer to another participant, and while we did entertain the idea of a virtual event, the majority of the board chose to defer the race until a later date.
OMRR Members: Triple Crown participation is on hold until the situation stabilizes and an informed decision on how to move forward can be made.
Sincerely,
Ozark Mountain Ridge Runners, President
Rodney Pennington
Join us for the 12th Annual OMRR FRISCO Railroad Run in Willard, MO. Proceeds from this event benefit the Ozark Greenways.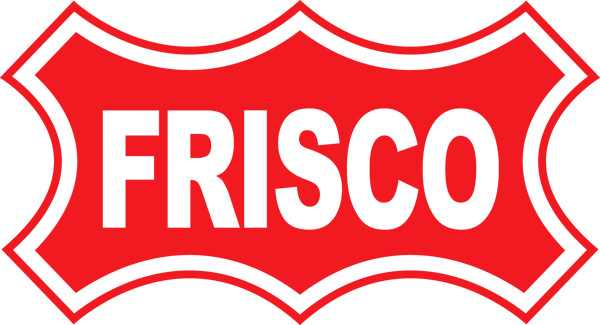 Race Location: All races are out-and-back starting at Willard Middle School, 205 N. Miller Rd., Willard, MO
Start Times: 50 Mile and 50K start at 6:00AM, Marathon starts at 7AM, Half Marathon starts at 7:30AM and 8K starts at 7:45AM
Courses: All on the Frisco Highline Trail, all distances are USATF certified—marathon is a Boston qualifier! This is a mostly flat and scenic USATF-certified out-and-back rail-to-trail course (fine-crushed hard-packed gravel) on the historic Frisco Highline Trail.
Event Organizer(s):


Register
To participate in this event please complete the required fields below. You can register more than one attendee/participants by clicking the "+Add another registrant" button. This information will be shared with the Event Director (Note: billing and payment information are not shared).
(Event 491,430)