Our next Glade Top Trail Run will be held October 9th, 2021. With deep consideration for our beloved volunteers and wonderful runners we are moving the run from April 3rd to the gorgeous fall.
Can you say, "Everyone we love vaccinated by then?"
All runners already entered from the 2020 and 2021 race will be deferred on to October.
After this fall our plan for 2022 will be to go back to the first Saturday in April.
BUT, the most important thing: We are very pleased and thankful that this year's Pat Souder Henry scholarships will still be awarded just as they have been every year for the last 8!
Join us for a trail run in the Mark Twain National Forest near Brown Branch, MO! Like race swag & food? Register for the Glade Top Trail run and get an event shirt, glade top recycle bag, and additional swag items and of course the now FAMOUS BBQ chicken dinner that is enjoyed by runners after the race. Plus..a ton of door prizes!!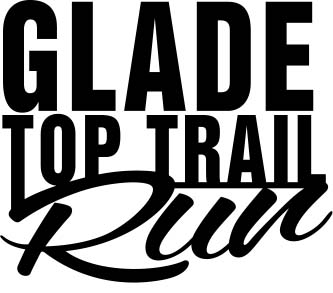 GET REGISTERED EARLY BECAUSE THE RACES CAP OUT AT 250!
Event Organizer(s):

Results
Got Feedback? Take a moment to complete our Survey and let us know!Take the Survey
| | | | | | | | | | |
| --- | --- | --- | --- | --- | --- | --- | --- | --- | --- |
| Position | Bib | First Name | Last Name | Finish | Pace | Age | Gender | City | Division |
| | | | | | | | | | |
| 1 | 532 | KATHRYN | TOMPKINS | 11:13.19 | | 7 | F | OZARK | 1M |
| 2 | 533 | ALYSSA | WILCOX | 14:27.93 | | 10 | F | MEDFORD | 1M |
| 3 | 458 | BRANDY | JACKSON | 20:28.19 | | 45 | F | SEYMOUR | 1M |
| 4 | 528 | CHARMAINE | FENSKE | 21:46.52 | | 64 | F | ISABELLA | 1M |
| 5 | 534 | SHELLEY | WILCOX | 29:36.62 | | 35 | F | MEDFORD | 1M |
| 6 | 529 | BRENDA | GARRISON | 30:00.62 | | 61 | F | OZARK | 1M |
| 1 | 592 | DEVIN | ADAMSON | 31:39.89 | 7:27 | 19 | M | | 4M |
| 2 | 988 | ASHER | HENRY | 31:44.69 | 7:28 | 35 | F | | 4M |
| 3 | 983 | JOSIAH | FENOFF | 31:49.68 | 7:29 | 16 | M | | 4M |
| 4 | 491 | GINA | TOMPKINS | 33:05.00 | 7:47 | 38 | F | OZARK | 4M |
| 5 | 482 | CHOLE | SMITH | 34:21.87 | 8:05 | 15 | F | AVA | 4M |
| 6 | 496 | CHERIE | WYATT | 34:41.01 | 8:10 | 36 | F | SEYMOUR | 4M |
| 7 | 457 | SCOTT | HICKS | 34:44.15 | 8:10 | 43 | M | BILLINGS | 4M |
| 8 | 439 | CHASE | COOK | 34:56.01 | 8:13 | 35 | M | AVA | 4M |
| 9 | 466 | SHARLA | MATHES | 36:11.79 | 8:31 | 44 | F | BRANSON | 4M |
| 10 | 985 | ETHAN | JOHNSON | 36:48.85 | 8:40 | 18 | M | | 4M |
| 11 | 469 | JADRIAN | NIEDNAGEL | 37:32.53 | 8:50 | 9 | M | THORNFIELD | 4M |
| 12 | 448 | SULAMITLA | FITZGERALD | 37:36.08 | 8:51 | 14 | F | AVA | 4M |
| 13 | 575 | GARY | EMERICK.SR | 37:41.93 | 8:52 | 61 | M | | 4M |
| 14 | 442 | SHARI | COOK | 39:17.00 | 9:15 | 31 | F | AVA | 4M |
| 15 | 483 | JED | SICILIA | 39:27.93 | 9:17 | 13 | M | MANSFIELD | 4M |
| 16 | 485 | JORDAN | SILVA | 41:04.55 | 9:40 | 38 | M | | 4M |
| 17 | 484 | TUCKER | SICILIA | 42:13.99 | 9:56 | 17 | M | MANSFIELD | 4M |
| 18 | 986 | EVAN | JOHNSON | 44:00.65 | 10:21 | 14 | M | | 4M |
| 19 | 465 | WENDY | LOONEY | 44:27.59 | 10:28 | 43 | F | MOUNT VERNON | 4M |
| 20 | 425 | DOUGLAS | ACKLIN | 44:38.58 | 10:30 | 52 | M | SPRINGFIELD | 4M |
| 21 | 427 | STEPHEN | ALEMAN | 46:16.99 | 10:53 | 66 | M | SPFLD | 4M |
| 22 | 987 | TONYA | MARTIN | 47:41.19 | 11:13 | 32 | F | | 4M |
| 23 | 449 | ADDISON | GARRISON | 48:09.92 | 11:20 | 12 | F | THORNFIELD | 4M |
| 24 | 490 | ALYSSA | TOMPKINS | 48:10.46 | 11:20 | 12 | F | OZARK | 4M |
| 25 | 441 | NOAH | COOK | 50:03.67 | 11:47 | 10 | M | AVA | 4M |
| 26 | 471 | KALEA | NIEDNAGEL | 50:14.35 | 11:49 | 16 | F | THORNFIELD | 4M |
| 27 | 984 | RONNIE | EPPS | 50:32.93 | 11:53 | 69 | M | | 4M |
| 28 | 594 | JILLIAN | ADAMSON | 50:45.03 | 11:56 | 15 | F | | 4M |
| 29 | 456 | ALLYSON | HICKS | 53:06.48 | 12:30 | 48 | F | BILLINGS | 4M |
| 30 | 472 | PHILIP | NIEDNAGEL | 53:22.18 | 12:33 | 10 | M | THORNFIELD | 4M |
| 31 | 470 | JORDAN | NIEDNAGEL | 55:27.75 | 13:03 | 39 | M | NOTTINGHILL | 4M |
| 32 | 481 | TRISTAN | SHANER | 57:43.13 | 13:35 | 32 | F | JOPLIN | 4M |
| 33 | 958 | JESSIE | SHRABLE | 58:37.39 | 13:48 | 12 | F | MANSFIELD | 4M |
| 34 | 954 | SADIE | ROBERTS | 58:39.29 | 13:48 | 12 | F | SQUIRES | 4M |
| 35 | 462 | JUSTIN | KAUFMAN | 1:00:01.21 | 14:07 | 43 | M | | 4M |
| 36 | 429 | KAYLA | BARNUM | 1:00:03.46 | 14:08 | 28 | F | AVA | 4M |
| 37 | 487 | HANNAH | SPOTTS | 1:01:13.07 | 14:24 | 61 | F | SPRINGFIELD | 4M |
| 38 | 476 | JORDAN | RITTER | 1:01:34.93 | 14:29 | 31 | F | AVA | 4M |
| 39 | 982 | PAT | EPPS | 1:04:57.62 | 15:17 | 67 | F | | 4M |
| 40 | 479 | CHELSEA | RUSSELL-ICE | 1:06:56.10 | 15:45 | 37 | F | SPRINGFIELD | 4M |
| 41 | 437 | THELMA | CLAYTON | 1:08:13.26 | 16:03 | 60 | F | AVA | 4M |
| 42 | 440 | CHEYENNE | COOK | 1:10:19.40 | 16:33 | 12 | F | AVA | 4M |
| 43 | 446 | ANGIE | FENSKE | 1:14:15.39 | 17:28 | 53 | F | JOPLIN | 4M |
| 44 | 467 | CLIFF | MILLER | 1:14:15.44 | 17:28 | 61 | M | JOPLIN | 4M |
| 45 | 431 | LUCY | BERRY | 1:24:21.92 | 19:51 | 51 | F | LEBANON | 4M |
| 46 | 430 | LEAH | BERKHEIMER | 1:26:35.66 | 20:22 | 46 | F | SPFLD | 4M |
| 47 | 436 | NARDENA | BROWN | 1:26:40.57 | 20:24 | 73 | F | AVA | 4M |
| 1 | 976 | HENRY | WILBERS | 1:16:16.72 | 7:26 | 24 | M | SPRINGFIELD | 10M |
| 2 | 912 | IAN | FENSKE | 1:19:55.10 | 7:48 | 31 | M | ISABELLA | 10M |
| 3 | 925 | ANDREW | FITZGERALD | 1:21:45.38 | 7:59 | 16 | M | AVA | 10M |
| 4 | 740 | DOUG | ASSENMACHER | 1:22:05.64 | 8:00 | 55 | M | SPFLD | 10M |
| 5 | 972 | DUSTIN | TOMPKINS | 1:28:06.84 | 8:36 | 37 | M | OZARK | 10M |
| 6 | 932 | LULLEL | HICKMAN | 1:30:54.05 | 8:52 | 59 | M | WALNUT GROVE | 10M |
| 7 | 593 | BRANDON | ADAMSON | 1:31:15.73 | 8:54 | 49 | M | | 10M |
| 8 | 824 | DEAN | CASADY | 1:35:08.49 | 9:17 | 63 | M | ROGERSVILLE | 10M |
| 9 | 962 | TONY | STOKES | 1:36:52.20 | 9:27 | 43 | M | SPRINGFIELD | 10M |
| 10 | 530 | WARREN | WISNER | 1:38:01.56 | 9:34 | 60 | M | | 10M |
| 11 | 875 | LILY | CHARLES | 1:38:10.37 | 9:35 | 37 | F | WINONA | 10M |
| 12 | 854 | JOHN | CHARLES | 1:38:28.54 | 9:36 | 41 | M | WINONA | 10M |
| 13 | 979 | CARLY | WINGERT | 1:41:21.92 | 9:53 | 28 | F | CHADWICK | 10M |
| 14 | 956 | MATT | SHANER | 1:42:32.54 | 10:00 | 30 | M | JOPLIN | 10M |
| 15 | 970 | ANDREW | TIEDEMANN | 1:44:21.80 | 10:11 | 44 | M | ROGERSVILLE | 10M |
| 16 | 952 | DARYL | ROSE | 1:46:10.21 | 10:21 | 41 | M | FLIPPIN | 10M |
| 17 | 599 | KYLE | FARMER | 1:47:40.74 | 10:30 | 60 | M | | 10M |
| 18 | 906 | GARY | EMRICK | 1:48:38.96 | 10:36 | 39 | M | AVA | 10M |
| 19 | 748 | BRADY | BECKHAM | 1:49:51.02 | 10:43 | 37 | M | CARTHAGE | 10M |
| 20 | 785 | CAROL | BULLARD | 1:50:51.44 | 10:49 | 60 | F | SPRINGFIELD | 10M |
| 21 | 950 | RICH | PALMER | 1:51:03.39 | 10:50 | 39 | M | NIXA | 10M |
| 22 | 949 | MELISSA | NUNEZ | 1:52:06.64 | 10:56 | 39 | F | NIXA | 10M |
| 23 | 596 | JUDY | KING | 1:54:01.04 | 11:07 | 40 | F | | 10M |
| 24 | 951 | STEPH | PENDERGRAFT | 1:54:16.13 | 11:09 | 45 | F | GAMALIEL | 10M |
| 25 | 749 | MARY | BOOTH | 1:54:18.24 | 11:09 | 52 | F | NIXA | 10M |
| 26 | 595 | ALICIA | ADAMSON | 1:54:41.95 | 11:11 | 47 | F | | 10M |
| 27 | 959 | CARENE | SICILIA | 1:56:54.94 | 11:24 | 46 | F | MANSFIELD | 10M |
| 28 | 935 | JENNIFER | HORN | 1:57:48.81 | 11:30 | 51 | F | AVA | 10M |
| 29 | 825 | RAUL | CERON | 1:58:11.90 | 11:32 | 66 | M | SPFLD | 10M |
| 30 | 939 | RACHEL | LYONS | 1:59:07.50 | 11:37 | 39 | F | NIXA | 10M |
| 31 | 969 | CAROLYN | THOMPSON | 2:00:33.91 | 11:46 | 62 | F | CAMDENTON | 10M |
| 32 | 904 | JARED | DURDEN | 2:01:41.61 | 11:52 | 42 | M | SPRINGFIELD | 10M |
| 33 | 936 | ANJEANETTE | HOWE | 2:01:53.61 | 11:53 | 47 | F | HARTVILLE | 10M |
| 34 | 941 | ZACH | MEDEARIS | 2:03:28.62 | 12:03 | 36 | M | CHADWICK | 10M |
| 35 | 944 | ASHLEY | MOON | 2:03:47.88 | 12:05 | 35 | F | HARTVILLE | 10M |
| 36 | 942 | DAMON | MITCHELL | 2:05:33.35 | 12:15 | 50 | M | SPRINGFIELD | 10M |
| 37 | 741 | JOSH | BARNUM | 2:05:47.58 | 12:16 | 41 | M | AVA | 10M |
| 38 | 964 | HENRY | STUPPERICH | 2:06:11.91 | 12:19 | 29 | M | FORDLAND | 10M |
| 39 | 938 | DAWN | KIRKPATRICK | 2:10:20.67 | 12:43 | 50 | F | SPRINGFIELD | 10M |
| 40 | 885 | CARLEY | DURDEN | 2:10:47.10 | 12:46 | 40 | F | SPRINGFIELD | 10M |
| 41 | 882 | TONYA | CUTBIRTH | 2:10:50.17 | 12:46 | 46 | F | AVA | 10M |
| 42 | 967 | ALAN | THOMAS | 2:10:53.58 | 12:46 | 58 | M | MARSHFIELD | 10M |
| 43 | 968 | HEIDI | THOMAS | 2:10:54.81 | 12:46 | 52 | F | MARSHFIELD | 10M |
| 44 | 751 | MICHAEL | BROOKE | 2:11:23.24 | 12:49 | 36 | M | AVA | 10M |
| 45 | 977 | FELICIA | WILLIAMS | 2:13:29.07 | 13:01 | 38 | F | ROGERSVILLE | 10M |
| 46 | 978 | JASON | WILLIAMS | 2:13:29.25 | 13:01 | 37 | M | ROGERSVILLE | 10M |
| 47 | 931 | DEBRA | HERZOG | 2:14:10.35 | 13:05 | 58 | F | OAKLAND | 10M |
| 48 | 704 | OREN | ALCORN | 2:14:41.88 | 13:08 | 67 | M | AVA | 10M |
| 49 | 933 | CRISTAL | HOOVENS | 2:14:42.83 | 13:08 | 47 | F | SPRINGFIELD | 10M |
| 50 | 930 | SHARON | HENDRIX | 2:17:10.36 | 13:23 | 61 | F | OLDFIELD | 10M |
| 51 | 963 | SHELLEY | STOUT | 2:17:44.70 | 13:26 | 41 | F | SPRINGFIELD | 10M |
| 52 | 980 | JEFFERSON | WOOD | 2:26:52.06 | 14:20 | 48 | M | SPRINGFIELD | 10M |
| 53 | 947 | JEFF | NEWMAN | 2:30:10.59 | 14:39 | 57 | M | SPRINGFIELD | 10M |
| 54 | 945 | WENDY | MURRAY | 2:31:21.34 | 14:46 | 58 | F | OZARK | 10M |
| 55 | 957 | RICHELLE | SHELTON | 2:31:25.19 | 14:46 | 50 | F | AVA | 10M |
| 56 | 883 | MICHAEL | DAVIS | 2:39:34.46 | 15:34 | 59 | M | ASH GROVE | 10M |
| 57 | 960 | MICCA | SIMS | 2:43:42.82 | 15:58 | 48 | F | AVA | 10M |
| 58 | 965 | ALISSA | TAMBLYN | 3:07:41.76 | 18:19 | 34 | F | BATTLEFIELD | 10M |
| 59 | 974 | SHERRY | WEBB | 3:17:21.86 | 19:15 | 55 | F | SPARTA | 10M |
| 60 | 955 | TERESA | SCHUL | 3:18:11.69 | 19:20 | 55 | F | EAGLE ROCK | 10M |
(Event 504,443)