Due to Covid-19 this event has been cancelled. Please CLICK HERE to get registered for our virtual event the Ozarks Teen Challenge Socially Distanced 5K
We invite you to join the students and families of Ozarks Teen Challenge in the fight against teen addiction as we Run for Hope!
Ozarks Teen Challenge is a local non-profit, Christian rehabilitation center for teenage boys ages 11-17 who are struggling with addiction or other life controlling issues. Every aspect of our 15-month program: the daily routine, individualized academic & discipleship tracts, recreation therapy, leadership training, & life skills projects are developed with intentionality, focusing upon each student's personal growth and development. We are passionate about life transformation and restoring family relationships! To learn more about us go to: www.ozarksteenchallenge.com.
Event Organizer(s):

Event Details
Event Start Time: 5K - 8AM Half-Pint Half Mile - 8:50AM
5K Entry Fee: Pre-Registered by July 3rd $25 - July 4th to Race Day $30
Half-Pint Half Mile Kids Run: Pre-Registered by July 3rd $10 - July 4th to Race Day $15
Race Day Registration and Packet Pick Up: 7am to 7:45am
Must register by July 3rd to be guaranteed a t-shirt & participant bag.
PLENTY OF FAMILY FUN ACTIVITIES!
The Cause:
In July of 2014, several staff members and 9 students set out to accomplish a goal...complete the Bass Pro Half-Marathon. Their slogan: "One Team, One Dream, Finishers!" That first marathon team accomplished that goal with every member finishing in under 2 hours and 25 minutes.
In March, two more teams will set out to conquer the Little Rock, Arkansas Half & Full-Marathons, respectively. The students on these teams have learned the value of hard work, dedication, and teamwork. They have learned that they can accomplish more than they ever imagined and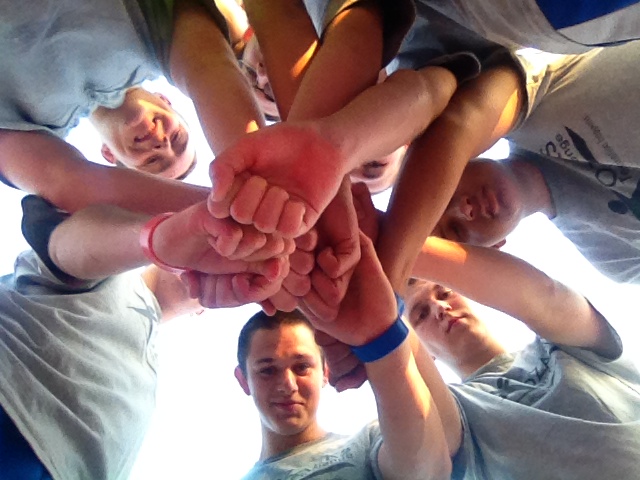 that relying on other people to help you along the way is vital.
So why host a 5K? We want our students and their families to be able to join together with the larger Ozarks community to support one another. To take a stand against addiction in our community and to support our current and future students who are so desperately in need of encouragement. All funds raised during this run will go towards building a Home of Hope dormitory capable of house 48 students (double our current capacity) and 6 additional on-site staff members! Your support can quite literally help to save lives and put Hope within reach of families battling teen addiction.
So join us as "One Team" with "One Dream" and become "Finishers!"
Sponsored by: The Parents & Alumni of Ozarks Teen Challenge
(Event 530,469)