Events: 1 Miler, Half Marathon, Full Marathon, 4 Person Marathon Relay, 6 Hour Run.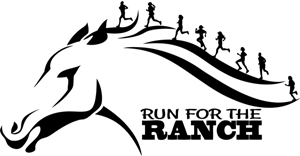 Benefiting: Proceeds benefit the Good Samaritan Boys Ranch and the Ozark Mountain Ridge Runners.
Location: Starts and finishes at Parking Lot #24, Kings and Grand, MSU Campus, Springfield, MO (1/4 mile SW of intersection of National & Grand).
ONLINE REGISTRATION WILL CLOSE THURSDAY AT 12PM.
NEW LOCATION - JAMESTOWN PLAZA AREA IN ROGERSVILLE, MO
Event Organizer(s):

Register
To participate in this event please complete the required fields below. You can register more than one attendee/participants by clicking the "+Add another registrant" button. This information will be shared with the Event Director (Note: billing and payment information are not shared). Registration fee includes the credit card processing fee.
(Event 569,508)