The Republic Parks & Recreation Department invites you to participate in the 6th Annual Reindeer Run 5K to be held on Friday, December 5, 2014 at JR Martin Park.

Registered 5K participants will receive an official Reindeer Run 5K Long Sleeve T-Shirt.
Top Overall Male and Female will receive a Plaque and a Reindeer Run 5K Jacket.
The top three males and females in each
age division will receive a medal and a
Reindeer Run stocking cap.
Age Divisions: 9 & under, 10-14, 15-19,
20-29, 30-39, 40-49, 50-59, 60-69, 70 & up.
RACE FEES:
5K Pre-Registration: (By 9:00 p.m. on December 4) $20.00; $10.00 with the donation of an unwrapped children's gift.
5K Race Day Registration: (On December 5) $25.00; $12.00 with the donation of an unwrapped children's gift.
Must Register by NOVEMBER 14 for Guaranteed Event Shirt.
*All gifts will be donated to People Helping People in Republic, assisting them in their effort to provide Christmas toys to chilren in the Republic Community.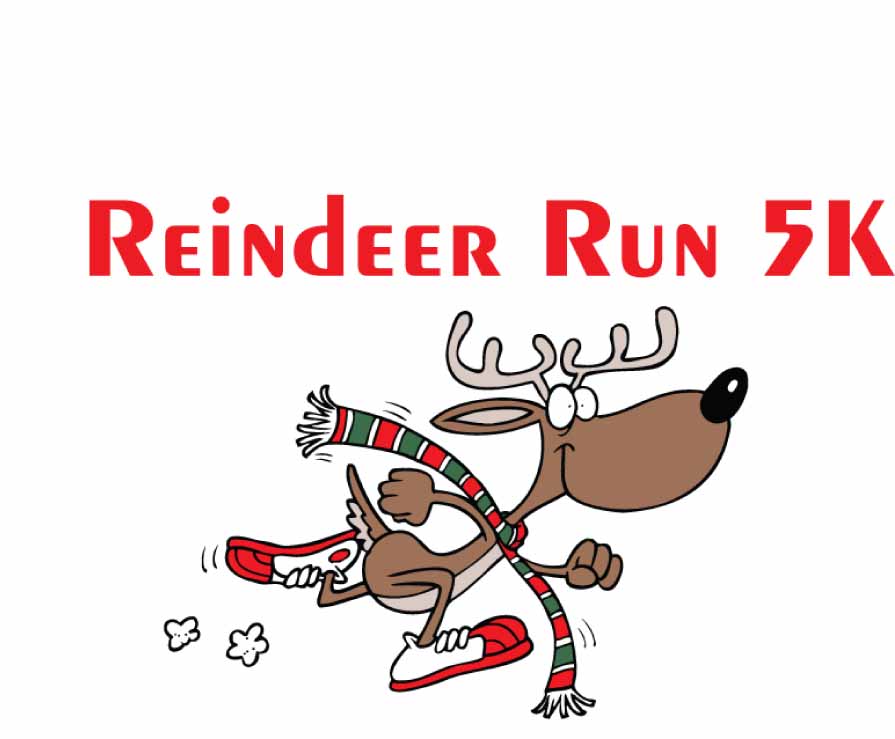 RACE INFORMATION:
The Reindeer Run 5K will be held at JR Martin Park (300 E. Hines, Republic).
Race Packets can be picked up at the Republic Community Center (711 E. Miller Road) on Dec. 4th from 5-8 p.m. or Dec. 5th from 10 a.m.-2 p.m.
Remaining packets will be available for pick up at JR Martin Park before the race from 5:30-6:30 p.m. Race day registrations will also be taken during this time.
No Refunds will be issued for this event.
Event Organizer(s):

(Event 76,21)