Nixa, MO - Saturday, September 14, 2013 ActNow Promotions held the 1st Annual Azalea Half Marathon, 10K & 5K at the Gardens at Woodfield in a collaborative effort between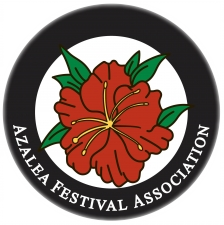 the Azalea Association, City of Nixa, Nixa Chamber of Commerce and the Nixa Park Board to establish walking trails and botanical gardens for Christian County.
Please complete our survey about the Azalea Run.
This event was a huge success with over 400 registered participants in the first year event!! Thank you to all the sponsors, volunteers & participants for coming out and helping to support such a great cause! Please join us next year, Saturday, September 13, 2014 for the 2nd Anuual Azalea Half Marathon, 10K & 5K!! Yes, we are already planning on ways to make this event even better!!
CONGRATULATIONS TO THE RUNNING CHATTERS FOR WINNING THE LARGEST TEAM AWARD!
The Runners Chatters will be receiving a Pizza Party hosted by Rocco's Pizza in Nixa!!
We have a ton of pictures from the event. They will be uploaded soon to the ActNow Racing Facebook Page..so make sure to LIKE us on Facebook!
If you did not receive your Age Division award at the Azalea Run, they can be picked up at Garden Adventures Nursery, 1900 W Mt Vernon St in Nixa beginning Thursday, September 19th! Garden Adventures is open Monday-Saturday from 8am to 5pm and on Sunday from 12pm to 5pm (until October). If you're from out of the state or a long ways away please send an email to and arrangements can be made!! Hope everyone had a great time!

Azalea 5K Age Group Results

Azalea 5K Overall Results

Azalea 10K Age Group Results

Azalea 10K Overall Results

Azalea Half Marathon Age Group Results

Azalea Half Marathon Overall Results