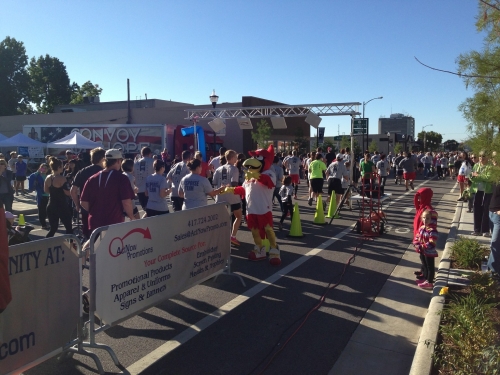 Springfield, MO - The 2nd Annual Running with Convoy 5K and Walk was a unique experience. At each kilometer, participants were able to take in the culture from each of the four regions that Convoy of Hope serves. 'Convoy' provides hope through its Children's Feeding Initiative, community outreaches, disaster response, and partner resourcing. Currently more than 125,000 children are a part of our Children's Feeding initiative in seven different countries. This program provides clean and safe drinking water, nutrition and hygiene education, agricultural initiatives and healthy living environments. In Haiti alone 54,000 children are fed each day at school by Convoy of Hope.
Thank you to all our volunteers, sponsors and participants for helping to support such a great cause.
Like ActNow Racing on Facebook for Pictures of Event!

Convoy of Hope 5K Age Group Results

Convoy of Hope Overall Results