Hollister, MO - Thursday, September 17, 2015 was the Hollister Invitational Cross Country Meet for High School & Junior High teams. Over 230 kids from 11 different schools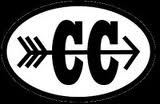 were in attendance: Hollister, Spokane, Sparta, Chadwick, Reeds Spring, Summit Prep, Logan-Rogersville, School of the Ozarks, Cassville, Galena & Fair Grove.
Medals were given to the top 15 in each division & a first place team plaque for each division. Thank you to all the schools, parents, teachers, staff & supporters for helping to make this a successful event for the all the teams.
GIRLS JUNIOR HIGH OVERALL RESULTS
BOYS JUNIOR HIGH OVERALL RESULTS
GIRLS JUNIOR HIGH TEAM RESULTS