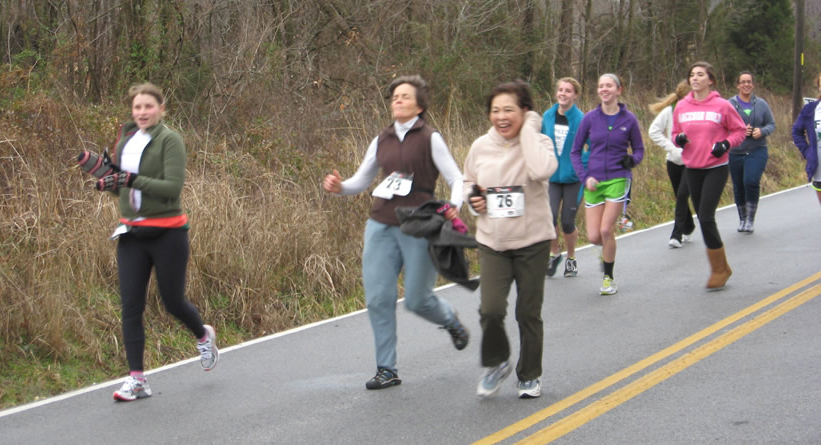 Joplin, MO – Saturday, February 4, 2012, the YoungLife Run Your Heart Out 5K had a great turn out and perfect weather for February! There was music, food, t-shirts, awards, enthusiastic volunteers, humorous signs along the course helping to keep runners motivated while running up the hills.
A big thank you to all the volunteers and sponsors who helped to make this event a success!!

YoungLife 5K Age Group Report.pdf

YoungLife 5K Overall Report.pdf
Our site may not work properly with the browser you are using. To insure that all features and content are displayed properly, please consider disabling any ad or cookie blockers for our site. View our Privacy Policy for more information.
Shopping Cart
You can continue to add additional Event registrations or Marketplace merchandise to your purchase or proceed to checkout when you are ready.