The Soggy Bottom Endurance Ultra will be held the weekend of Saturday and Sunday, February 27 & 28, 2016. The race will be held on a 20 mile loop course of technicial trails. The Soggy Bottom Endurance Ultra includes four distinct competitions: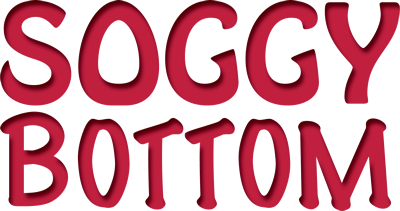 individual races of 100 miles, 40 miles, and 100 mile & 40 mile team relay race.
This is an Ultra event like no other in the area. The course is on trails filled with hills, creek crossing and elevations are off the charts!! This event will be a challenge to all Ultra Runners. Detailed course information coming soon.
Event Organizer(s):

Results
And then there were 3! Congratulations to the 3 Finishers of the Soggy Bottom 100 Miler, Jeff Jones of Nixa, MO, Rebecca Johannes of Pillager, MN and Jeff Stafford of Clarksville, TN. The inaugural Soggy Bottom Weekend consisted of a 100 Miler, 40 Miler, 100 & 40 Miler Relay, evening 4 Miler and Sunday morning 10 Miler, with all events challenging everyone. We want to thank everyone for their participation, hard work and fun spirit to help make this weekend a success. debug: CSV
| | | | | | | | | | | | | | | |
| --- | --- | --- | --- | --- | --- | --- | --- | --- | --- | --- | --- | --- | --- | --- |
| Position | Last Name | First Name | Split 1 | Split 2 | Split 3 | Split 4 | FINISH TIME | Pace | Age | Gender | Division | City | State | Team Name |
| | | | | | | | | | | | | | | |
| 1 | JONES | JEFF | 3:20:53.94 | 4:56:13.85 | 5:52:26.73 | 6:07:52.70 | 26:29:50.70 | | 36 | M | 100M | NIXA | MO | |
| 2 | JOHANNES | REBECCA | 4:11:52.29 | 5:06:34.76 | 5:36:09.52 | 6:51:58.18 | 28:58:49.08 | | 32 | F | 100M | PILLAGER | MN | |
| 3 | STAFFORD | JEFF | 3:58:50.68 | 5:02:27.04 | 5:56:47.93 | 6:59:44.18 | 30:21:04.34 | | 58 | M | 100M | CLARKSVILLE | TN | |
| 0 | FARR | PAUL | 4:50:08.52 | 6:06:08.90 | 6:48:15.00 | 1:19:55.89 | 0:00.00 | 0:00.00 | 35 | M | DNF | DECATUR | IL | |
| 0 | HORAN | MARK | 5:41:41.67 | 3:11:42.72 | 0:00.00 | 0:00.00 | 0:00.00 | 0:00.00 | 55 | M | DNF | GOLDEN | CO | |
| 0 | KALLAY | IAN | 3:20:58.64 | 4:56:14.49 | 6:03:34.59 | 7:01:19.97 | 0:00.00 | 0:00.00 | 21 | M | DNF | DAYTON | OH | |
| 0 | KRAUSS | MATT | 3:24:09.51 | 5:54:10.60 | 0:00.00 | 0:00.00 | 0:00.00 | 0:00.00 | 30 | M | DNF | WARNER ROBINS | GA | |
| 0 | PAIGE | DANIEL | 5:19:58.38 | 0:00.00 | 0:00.00 | 0:00.00 | 0:00.00 | 0:00.00 | 36 | M | DNF | SANFORD | NC | |
| 0 | TORRES | CINDYLEE | 5:39:46.00 | 7:24:00.59 | 9:00:18.26 | 0:00.00 | 0:00.00 | 0:00.00 | 55 | F | DNF | STEGER | IL | |
| 1 | PFLEIDERER | MAXWELL | 0:00.00 | 0:00.00 | 0:00.00 | 4:28:35.32 | 7:31:30.40 | 11:17 | 22 | M | 40M | KANSAS CITY | MO | |
| 2 | ROGERS | IAN | 0:00.00 | 0:00.00 | 0:00.00 | 4:55:33.13 | 8:02:15.12 | 12:03 | 21 | M | 40M | ROLLA | MO | |
| 3 | BELGER | BEAU | 0:00.00 | 0:00.00 | 0:00.00 | 3:51:18.84 | 9:11:30.86 | 13:47 | 26 | M | 40M | KANSAS CITY | MO | |
| 4 | WEIGAND | KRISTEN | 0:00.00 | 0:00.00 | 0:00.00 | 4:05:05.43 | 9:24:59.74 | 14:07 | 36 | F | 40M | INDEPENDENCE | MO | |
| 5 | BRASS | CURT | 0:00.00 | 0:00.00 | 0:00.00 | 4:03:29.42 | 9:25:04.41 | 14:08 | 43 | M | 40M | NEWTON | IA | |
| 6 | BECKER | JILL | 0:00.00 | 0:00.00 | 0:00.00 | 4:02:48.82 | 9:42:58.02 | 14:34 | 29 | F | 40M | SIOUX CITY | IA | |
| 7 | WELLS | JAMES | 0:00.00 | 0:00.00 | 0:00.00 | 4:54:54.77 | 11:22:18.77 | 17:03 | 43 | M | 40M | STILLWATER | OK | |
| 8 | SEBASTIAN | ALISSA | 0:00.00 | 0:00.00 | 0:00.00 | 5:31:35.45 | 11:55:41.95 | 17:54 | 45 | F | 40M | GRAIN VALLEY | MO | |
| 9 | VENABLE | NATHAN | 0:00.00 | 0:00.00 | 0:00.00 | 5:00:58.48 | 12:07:59.13 | 18:12 | 52 | M | 40M | HEBER SPRINGS | AR | |
| 10 | CANNELL | DENNIS | 0:00.00 | 0:00.00 | 0:00.00 | 6:52:00.14 | 12:12:21.42 | 18:19 | 57 | M | 40M | WEATHERBY | MO | |
| 11 | HEARTING | AMY | 0:00.00 | 0:00.00 | 0:00.00 | 5:55:54.48 | 12:25:59.01 | 18:39 | 36 | F | 40M | KANSAS CITY | MO | |
| 12 | HORVATH | MICHELLE | 0:00.00 | 0:00.00 | 0:00.00 | 5:46:42.95 | 12:50:42.51 | 19:16 | 27 | F | 40M | ST. LOUIS | MO | |
| 13 | WAGNER | MELISSA | 0:00.00 | 0:00.00 | 0:00.00 | 6:52:46.58 | 16:16:04.99 | 24:24 | 33 | F | 40M | OZARK | MO | |
| 14 | WOHNOUTKA | KATHRYN | 0:00.00 | 0:00.00 | 0:00.00 | 7:05:04.65 | 16:23:40.62 | 24:35 | 49 | F | 40M | BOLIVAR | MO | |
| 15 | WALKER | SHAE | 0:00.00 | 0:00.00 | 0:00.00 | 7:31:27.56 | 17:37:14.86 | 26:26 | 23 | F | 40M | BIG LAKE | MN | |
| 0 | ALGER | JEFFREY | 0:00.00 | 0:00.00 | 0:00.00 | 0:00.00 | 0:00.00 | 0:00.00 | 44 | M | DNF | KANSAS CITY | MO | |
| 0 | ANDERSON | LEIA | 0:00.00 | 0:00.00 | 0:00.00 | 0:00.00 | 9:27:20.07 | 0:00.00 | 32 | F | DNF | KANSAS CITY | MO | |
| 0 | CREVELING | LARRY | 0:00.00 | 0:00.00 | 0:00.00 | 0:00.00 | 3:59:27.51 | 0:00.00 | 63 | M | DNF | ABERDEEN | NC | |
| 0 | SMITH | TERESA | 0:00.00 | 0:00.00 | 0:00.00 | 0:00.00 | 0:00.00 | 0:00.00 | 42 | F | DNF | FLEMINGTON | MO | |
| 1 | WAGNER | CHRIS | 0:00.00 | 0:00.00 | 0:00.00 | 0:00.00 | 2:59:12.76 | 8:58 | 26 | M | R40M | WAYNESVILLE | MO | Rock Jocks |
| 2 | BAVELLI | LUCIO | 0:00.00 | 0:00.00 | 0:00.00 | 0:00.00 | 2:59:14.86 | 8:58 | 37 | M | R40M | BAXTER | MN | Dirty sole mate |
| 3 | KOPP | KEVIN | 0:00.00 | 0:00.00 | 0:00.00 | 0:00.00 | 3:46:49.82 | 11:20 | 39 | M | R40M | NIXA | MO | Dirty Birds |
| 4 | CHEYNE | AARON | 0:00.00 | 0:00.00 | 0:00.00 | 0:00.00 | 4:25:20.57 | 13:16 | 26 | M | R40M | WAYNESVILLE | MO | Rock Jocks |
| 5 | YUNGABUER | MARK | 0:00.00 | 0:00.00 | 0:00.00 | 0:00.00 | 4:34:30.28 | 13:43 | 48 | M | R40M | MOTLEY | MN | Young Bucks |
| 6 | MAINE | JILL | 0:00.00 | 0:00.00 | 0:00.00 | 0:00.00 | 4:45:14.19 | 14:16 | 25 | F | R40M | BRAINERD | MN | Jilldos & Julieholes |
| 7 | MOULTON | JULIE | 0:00.00 | 0:00.00 | 0:00.00 | 0:00.00 | 4:57:12.18 | 14:52 | 26 | F | R40M | BRAINERD | MN | Jilldos & Julieholes |
| 8 | ZOLL | JASON | 0:00.00 | 0:00.00 | 0:00.00 | 0:00.00 | 5:07:38.44 | 15:23 | 33 | M | R40M | SAINT LOUIS | MO | Team Gary |
| 9 | WHITE | VERNON | 0:00.00 | 0:00.00 | 0:00.00 | 0:00.00 | 5:10:38.05 | 15:32 | 32 | M | R40M | WAYNESVILLE | MO | HOT STUFF |
| 10 | LISS | DAVID | 0:00.00 | 0:00.00 | 0:00.00 | 0:00.00 | 5:21:32.15 | 16:05 | 29 | M | R40M | SPRINGFIELD | MO | Old Guys Running Company |
| 11 | CHASTAIN | JOSH | 0:00.00 | 0:00.00 | 0:00.00 | 0:00.00 | 5:21:33.56 | 16:05 | 40 | M | R40M | NIXA | MO | Dirty Birds |
| 12 | BRADY | MOLLY | 0:00.00 | 0:00.00 | 0:00.00 | 0:00.00 | 5:23:40.21 | 16:11 | 28 | F | R40M | SAINT LOUIS | MO | Team Gary |
| 13 | SMITH | LAURIE | 0:00.00 | 0:00.00 | 0:00.00 | 0:00.00 | 5:53:42.36 | 17:41 | 42 | F | R40M | BAXTER | MN | Dirty sole mate |
| 14 | GIBSON | ROBERT | 0:00.00 | 0:00.00 | 0:00.00 | 0:00.00 | 6:01:26.17 | 18:04 | 47 | M | R40M | SPRINGFIELD | MO | Old Guys Running Company |
| 15 | MILTON | BARBARA | 0:00.00 | 0:00.00 | 0:00.00 | 0:00.00 | 6:17:21.35 | 18:52 | 51 | F | R40M | HEBER SPRINGS | AR | UNKNOWN |
| 16 | MILTON | BILL | 0:00.00 | 0:00.00 | 0:00.00 | 0:00.00 | 6:17:22.34 | 18:52 | 53 | M | R40M | HEBER SPRINGS | AR | UNKNOWN |
| 17 | COLSON | LUKE | 0:00.00 | 0:00.00 | 0:00.00 | 0:00.00 | 7:25:13.49 | 22:16 | 28 | M | R40M | WAYNESVILLE | MO | HOT STUFF |
| 18 | ANDERSON | PATRICK | 0:00.00 | 0:00.00 | 0:00.00 | 0:00.00 | 10:17:25.40 | 30:52 | 44 | M | R40M | MOTLEY | MN | Young Bucks |
| 1 | HAY | NATHANIEL | 0:00.00 | 0:00.0. | 0:00.00 | 0:00.00 | 3:10:56.47 | 9:33 | 29 | M | R100M | SPRINGFIELD | MO | Vikings |
| 2 | NEWLON | CODY | 0:00.00 | 0:00.0. | 0:00.00 | 0:00.00 | 3:13:17.97 | 9:40 | 22 | M | R100M | SPRINGFIELD | MO | Vikings |
| 3 | HAY | DAN | 0:00.00 | 0:00.0. | 0:00.00 | 0:00.00 | 3:29:46.24 | 10:29 | 54 | M | R100M | SPRINGFIELD | MO | Vikings |
| 4 | MORRIS | JOSH | 0:00.00 | 0:00.0. | 0:00.00 | 0:00.00 | 3:29:47.35 | 10:29 | 30 | M | R100M | SPRINGFIELD | MO | Vikings |
| 5 | JENNINGS | BEN | 0:00.00 | 0:00.0. | 0:00.00 | 0:00.00 | 3:29:47.47 | 10:29 | 23 | M | R100M | SPRINGFIELD | MO | Vikings |
| 6 | TUCKER | LALI | 0:00.00 | 0:00.00 | 0:00.00 | 0:00.00 | 3:41:54.28 | 11:06 | 34 | F | R100M | SPRINGFIELD | MO | Badass Bitches |
| 7 | BUTLER | JEFF | 0:00.00 | 0:00.00 | 0:00.00 | 0:00.00 | 3:43:58.05 | 11:12 | 36 | M | R100M | FORDLAND | MO | SFD Hose Rollers |
| 8 | STUKENHOLTZ | ALISON | 0:00.00 | 0:00.00 | 0:00.00 | 0:00.00 | 3:56:38.02 | 11:50 | 29 | F | R100M | SPRINGFIELD | MO | Badass Bitches |
| 9 | DIEBOLD | DIANE | 0:00.00 | 0:00.00 | 0:00.00 | 0:00.00 | 4:07:51.13 | 12:24 | 52 | F | R100M | ASH GROVE | MO | K.A.O.L. Kick Ass Old Ladies |
| 10 | HASLER | TRACY | 0:00.00 | 0:00.00 | 0:00.00 | 0:00.00 | 4:11:52.43 | 12:36 | 41 | F | R100M | SPARTA | MO | K.A.O.L. Kick Ass Old Ladies |
| 11 | NEBLETT | PHIL | 0:00.00 | 0:00.0. | 0:00.00 | 0:00.00 | 4:13:28.55 | 12:40 | 34 | M | R100M | REPUBLIC | MO | The Trailers |
| 12 | ELLIOT | JEFF | 0:00.00 | 0:00.00 | 0:00.00 | 0:00.00 | 4:37:00.62 | 13:51 | 42 | M | R100M | FORDLAND | MO | SFD Hose Rollers |
| 13 | O'CONNER | ROCK | 0:00.00 | 0:00.00 | 0:00.00 | 0:00.00 | 4:37:17.93 | 13:52 | 51 | M | R100M | FORDLAND | MO | SFD Hose Rollers |
| 14 | HOMBURG | TARA | 0:00.00 | 0:00.00 | 0:00.00 | 0:00.00 | 4:41:18.65 | 14:04 | 44 | F | R100M | SPRINGFIELD | MO | Badass Bitches |
| 15 | PHILLIPS | JANA | 0:00.00 | 0:00.00 | 0:00.00 | 0:00.00 | 5:11:21.33 | 15:34 | 51 | F | R100M | ASH GROVE | MO | K.A.O.L. Kick Ass Old Ladies |
| 16 | LANE | JIM | 0:00.00 | 0:00.00 | 0:00.00 | 0:00.00 | 5:34:40.00 | 16:44 | 42 | M | R100M | FORDLAND | MO | SFD Hose Rollers |
| 17 | BOSSERT | KRISTINE | 0:00.00 | 0:00.00 | 0:00.00 | 0:00.00 | 5:36:59.40 | 16:51 | 57 | F | R100M | ASH GROVE | MO | K.A.O.L. Kick Ass Old Ladies |
| 18 | ENOKIDO | ZAC | 0:00.00 | 0:00.00 | 0:00.00 | 0:00.00 | 5:40:29.02 | 17:01 | 22 | M | R100M | FORDLAND | MO | SFD Hose Rollers |
| 19 | MATHEWS | JOSHUA | 0:00.00 | 0:00.0. | 0:00.00 | 0:00.00 | 5:54:18.09 | 17:43 | 37 | M | R100M | REPUBLIC | MO | The Trailers |
| 20 | HOWARD | JERAD | 0:00.00 | 0:00.00 | 0:00.00 | 0:00.00 | 5:56:44.66 | 17:50 | 32 | M | R100M | REPUBLIC | MO | The Trailers |
| 21 | FOSTER | EMM | 0:00.00 | 0:00.00 | 0:00.00 | 0:00.00 | 6:00:06.34 | 18:00 | 57 | F | R100M | ASH GROVE | MO | K.A.O.L. Kick Ass Old Ladies |
| 22 | PILGRIM | ERICA | 0:00.00 | 0:00.00 | 0:00.00 | 0:00.00 | 6:10:19.92 | 18:31 | 30 | F | R100M | SPRINGFIELD | MO | Badass Bitches |
| 23 | STEELWELL | CHRISTY | 0:00.00 | 0:00.00 | 0:00.00 | 0:00.00 | 6:12:05.82 | 18:36 | 40 | F | R100M | SPRINGFIELD | MO | Badass Bitches |
| 24 | WRIGHT | JERRY | 0:00.00 | 0:00.0. | 0:00.00 | 0:00.00 | 6:15:12.91 | 18:46 | 47 | M | R100M | REPUBLIC | MO | The Trailers |
| 25 | WRIGHT | SHELLY | 0:00.00 | 0:00.0. | 0:00.00 | 0:00.00 | 6:15:15.81 | 18:46 | 34 | F | R100M | REPUBLIC | MO | The Trailers |
| 26 | RANKINS | BOBBIE | 0:00.00 | 0:00.00 | 0:00.00 | 0:00.00 | 7:59:43.70 | 23:59 | 31 | F | R100M | LINN | MO | The Don't Wannas |
| 27 | GILPIN | DANA | 0:00.00 | 0:00.00 | 0:00.00 | 0:00.00 | 8:01:38.47 | 24:05 | 39 | F | R100M | LINN | MO | The Don't Wannas |
| 28 | GREGORY | STACEY | 0:00.00 | 0:00.00 | 0:00.00 | 0:00.00 | 8:34:43.71 | 25:44 | 34 | F | R100M | LINN | MO | The Don't Wannas |
| 29 | BAKER | ROBYN | 0:00.00 | 0:00.00 | 0:00.00 | 0:00.00 | 8:34:46.24 | 25:44 | 38 | F | R100M | LINN | MO | The Don't Wannas |
| 0 | THOMPSON | KRISTINA | 0:00.00 | 0:00.0. | 0:00.00 | 0:00.00 | 0:00.0. | 0:00.00 | 32 | F | DNF | LINN | MO | The Don't Wannas |
(Event 142,87)