EVENT HAS BEEN CANCELLED DUE TO COVID
We are gearing up for our 4th Annual Run to Care and cannot be more excited about this year's event!!!!! ACT NOW Racing will be back this year and will be running the show at the start/finish line. The timing will be done via chip on your runners bib but you are still welcome to walk if you would prefer and you can still bring your dogs on a leash.
Our run this year is in honor of Monta Rae Glaser a beloved Mercy ER Nurse who was tragically taken from this life in February 2019. Monta Rae had such a beautiful smile, contagious laugh and bright, bubbly personality. She was the true example of humility and kindness with the heart of service to all, as she never met a stranger. Monta Rae was a true friend and mentor to many health care professionals. She loved to share her knowledge, experiences and true love of nursing with everyone. This year's t-shirt design and run theme are in honor of Monta Rae. All of the proceeds from the event will benefit the Mercy Aurora and Cassville Mission Fund, which helps provide support to our patients and visitors in need.
Event Organizer(s):

Event Details
Entry Fee: Now until Oct 5th $25; Oct 6th until race day $30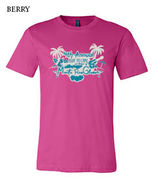 Pre-Race Day Packet Pickup: 4pm-6pm October 16th @ Mercy Aurora
Race Day Packet Pickup and Registration: 8am - 8:45am
Music & Festivities: 8:15am to 11:30am
Vendor Booths: 8am to 11:30am
Register by October 5th to be guaranteed a shirt in your size. Three different shirt color choices are available: Ocean Blue, Berry or Coral.
Race proceeds will benefit the Mercy Aurora & Cassville Mission fund, a fund that supports patient needs such as prescriptions, transportation, food, clothes, diapers, etc.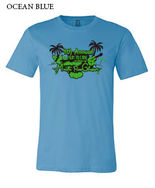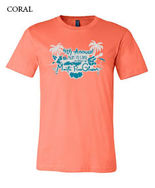 (Event 529,468)