Curious on how the Azalea Run is going so far? We have a wide variety of cities being represented, numerous sponsors, vendors and much more!
Percentages of Top Cities Represented at the Azalea Run:
Springfield - 35.34%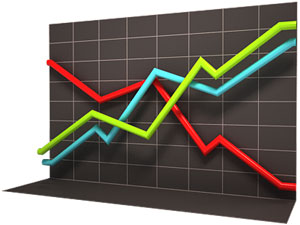 Nixa - 13.53%
Ozark - 6.77%
Republic - 6.02%
Branson - 3.76%
Clever - 3.76%
States Represented - Missouri & Kansas
Team Award - We currently have 6 teams in the running for the team award. At this time the Running Chatters, a Team out of Springfield, and the winners of last year's team award, are in the lead. They are closly followed by the local running group Nixa Running. We are very excited to see who wins? Will it be the Running Chatters for the repeat, or the local Nixa Running Group claiming their territory, or will it be a group that comes out of nowwhere to take the Pizza!
Sponsors - Wal-Mart, Casey's General Store, Garden Adventures and Nursery, Ozarks Coca-Cola, Rocco's Pizza, Safety Equipment Company, Nixa Chamber of Commerce & Nixa Public Schools...& more to come!