For those of you who didn't get your medal at the Azalea Run on Saturday, September 10, 2016, they are available for pickup at Garden Adventures Nursery, 1900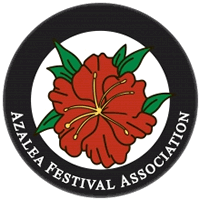 W Mt Vernon Street in Nixa (located 2.8 miles west of Highway 160 on Highway 14). Garden Adventures is open Monday thru Saturday from 8am to 5pm and on Sunday's from noon to 5pm.
If you live out of the surrounding area, please send an email to to make arrangements on getting your medal mailed to you.
SHIRT UPDATE: If you registered on race day, or 1-2 days before the event when we ran out of shirts we'll have those available out at Garden Adventures in the next week or two. I'll post on our website and ActNowRacing.com Facebook page when they are available.
If you're unsure if you received an age division medal, here's the link to the results page 2016 AZALEA RUN RESULTS