If you're interesed in finding our where your team stands or if you're city is represented in the top 5 at the Azalea Run, check this out!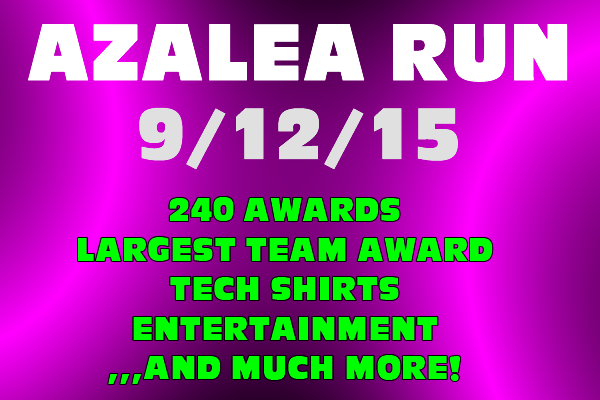 Top 5 Cities Represented at the Azalea Run: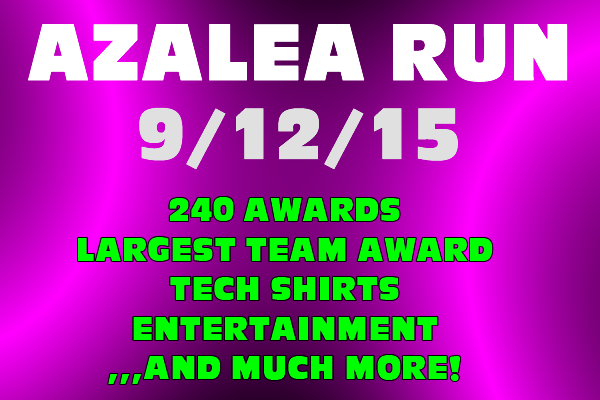 Springfield
Nixa
Ozark
Marshfield
Republic
Branson
And the 6th is Salem, AR!! Way to represent Arkansas!
TEAM STANDINGS (list in order of place) - as of 8/20/15 4am
Beast Mode
Running Chatters
Balance 30
Mula Bula
Connell Crew
Soul Sisters
Team Run Like the Wind
Lake Area Runners
Bulljays
Poor Decisions
Herd of Turtles
Team 413
BigBrother
Got the Runz
Integrity
The team award is heating up! Several teams are close. Top 3 teams are constantly changing, so keep the registrations coming in!