Big Brothers Big Sisters of the Ozarks has been in a month long recruitment campaign, "Miles for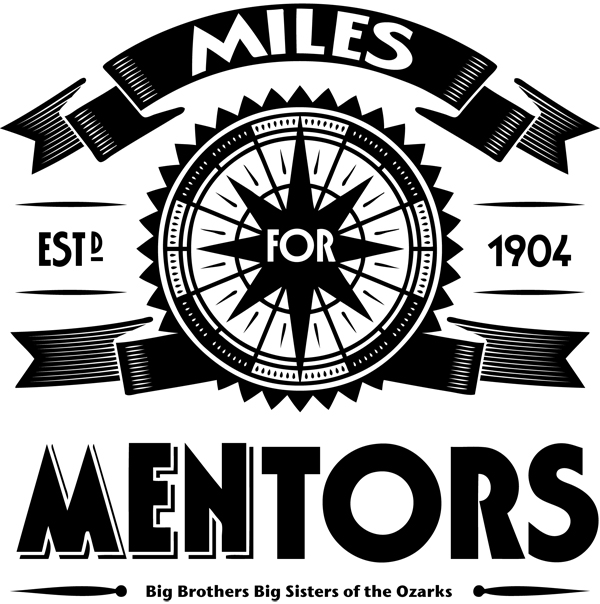 Mentors," which began on September 1, 2014. The campaign's purpose is to recruit Big Brothers for their 60+ young boys waiting to be matched with a Big Brother. Throughout the 30 day campaign, BBBS has been providing information about the program, as well as informing interested individuals and groups about the organization and what can be done to help improve the lives of children in need.
For every male that completes a volunteer interview in the month of September, the Big Brothers Big Sisters staff will run one mile on October 3rd. The goal is to recruit 30 men, and subsequently run 30 miles around Springfield. The last portion of the staff relay will be a 5k beginning at 5:30pm at Nathanael Green Park, free and open to the public. The first 100 participants that register will receive a free shirt. There will also be an after-party to celebrate the 30 mile run including the 5k; Big Brothers Big Sisters is partnering with Hy-Vee, who will host its annual Oktoberfest. Any person who runs/walks in the free Miles for Mentors 5k will also get free entry to the party, which starts at 6:00pm in Hy-Vee's parking lot. Plus, a free hamburger, chips and drink. The run and Oktoberfest will be on October 3rd, and will be a great way to celebrate the male mentors that volunteered to help change our community.
REGISTER HERE: Registration is open through Thursday, October 2nd.

*This is NOT a chip timed event. ActNow Promotions is providing a finish line clock only.