Are you an OMRR Member? If so, join them at the OMRR Annual Christmas Party on Tuesday, December 8, 2015 from 6 to 9PM. The party is going to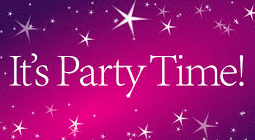 be held at Ozark Technical Community College, 1001 E. Chestnut Expressway in Springfield.
After the great response they had from last year's party, they will be having a Cook Off again this year. The categories are Chili, Soup, Side, and Dessert.
The event will be in Lincoln Hall Room 211 on OTC Springfield Campus. Please start arriving at 6pm; we will begin eating at 6:30pm.
Awards for the Cook Off will be based on votes of those in attendance and we will have one winner in each of the four categories. If you are wanting to enter your dish in the cook-off, please "check-in" your dish upon arrival. Your dish will be given a number based on which category you are entering and that number will be used when everyone votes. More details at the event!
And of course, OMRR will have numerous giveaways and friends and family are invited to attend!!!
To find out more about Ozark Mountain Ridge Runners, CLICK HERE.