The PhatAss 50K was held Sunday, August 30, 2015 at Stockton State Park in Stockton, MO. The course was an 8 mile loop course on the Stockton Lake view trail. This was a free event put on by Race Director Chris Thomas, due to so many people running 50 milers in September, he wanted to organize a large group run to help people finish off their training for their upcoming events.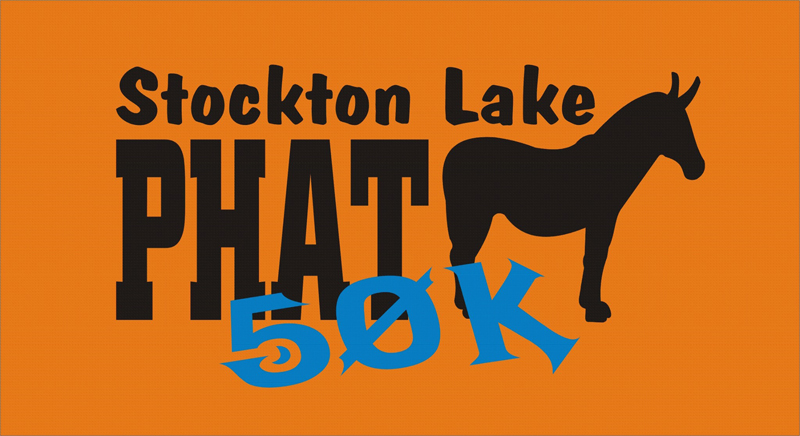 This was an awesome event, with a couple aid stations and the finishline food was pulled pork sandwhiches, a ton of sides & fruit!
The race started at 6am, so you had a little bit of night running, but by 6:45am the sun was up and headlamps were no longer needed. This was my first time on the Stockton trails and I'm amazed more runs aren't held on them. It was a flat course, and nearly 100% trail. We had to get on the road a couple times to cross the street to the next trail. There was light traffic (I don't think I ran into a single vehicle), so it worked out perfect. The trails are single track, but enough room to pass people (or get passed) without causing congestion. To do the full 50K, you had to run 4 laps, but you didn't have to run the full thing. Many just ran 2 laps, some 3 and there was a hand full that ran the entire 50K. Around 10am the tempatures started heating up so it was a tough run.
Best part of the race, after I finished running, about 3/4 mile from the start/finish line was a lake entrance so CJ & I immediately took advantage of that and jumped in the lake. It was a great way to sooth the legs, plus get all the mud off.
This was a great event, especially if you needed to get a long training run in for upcoming events.