TRAILS..TRAILS..TRAILS..Are you looking for a challenge? Or maybe a scenic stroll with the family? Or maybe you're new to trails and want to try out a variety of terrains? Soggy Bottom Preview 4 Mile is the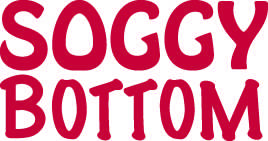 perfect time!! There's UNLIMITED TRAIL RUNNING!
This is a preview run featuring a 4 mile timed competitive race with group runs / open trail running to follow. We believe we have found the most exciting trails in Southwest Missouri and want to share them with all of you. This event is to showcase the trails for many future events to come. Come out and race the 4 mile and stay as long as you would like to experience ALL the trails. The group run / open trail running is a closed event. Only those who have participated or volunteered in the Soggy Bottom Preview 4 mile run are eligible We will have breakfast with plenty of refreshments and snacks for both the 4 mile run and the group runs / open trail running.
All participants will receive a very nice OFFICIAL SOGGY BOTTOM RACE shirt.